BBC's Sherlock is a TV show lauded for its cleverness, and one of the show's filming tricks solves a huge modern TV show and movie problem. An adaptation of Sir Arthur Conan Doyle's original Sherlock Holmes detective stories, Sherlock brings the master detective and his partner, Dr. John Watson, into the modern era. Amid a sea of different adaptations, BBC's Sherlock quickly cemented itself as one of the most popular adaptations of Doyle's stories, due in large part to its strong storytelling and genius filmmaking.
As a modern adaptation of the Victorian-era Sherlock Holmes series, the BBC had the unique challenge of incorporating modern technology, such as computers and cellphones, into Sherlock's storytelling and cases. Prior TV shows and movies had attempted to overcome this hurdle as well, often opting to film characters reading their screens over their shoulders. However, Sherlock took a unique approach to depicting text messages on screen, solving a huge TV/movie issue and starting a precedent in showcasing texts in media.
Related: Sherlock Had A Subtle Reference To Holmes' Drug Use (& Then Ruined It)
Sherlock's Text Messages Changed Movies & TV Forever
While BBC's Sherlock didn't invent its style of presenting text messages, it certainly popularized it. Prior to the Sherlock Holmes adaptation, TV shows and movies often filmed phone screens to show a character receiving a text, whether that entails zooming in on the screen or having viewers read it voyeuristically over the character's shoulder. However, BBC's Sherlock takes a different approach, choosing to have texts between characters appear on-screen, so viewers can read them just as easily as the Sherlock characters can. Sherlock's technique of displaying texts fixes this modern problem for movies and TV shows, allowing for better storytelling in the process.
Depicting texts in this way gives viewers a better insight into the characters' worlds rather than a voyeuristic one, as previous methods of portraying texting on screen has. This is particularly important on a TV show like Sherlock, in which the master detective often struggles to interact with "average" people, as it humanizes Sherlock Holmes for the show's audience. Showing texts on screen in this fashion not only benefits Sherlock's style of storytelling, but other movies and TV shows as well, allowing for a more immersive experience for audiences.
Sherlock Wasn't The First TV Show To Use The Onscreen Message Technique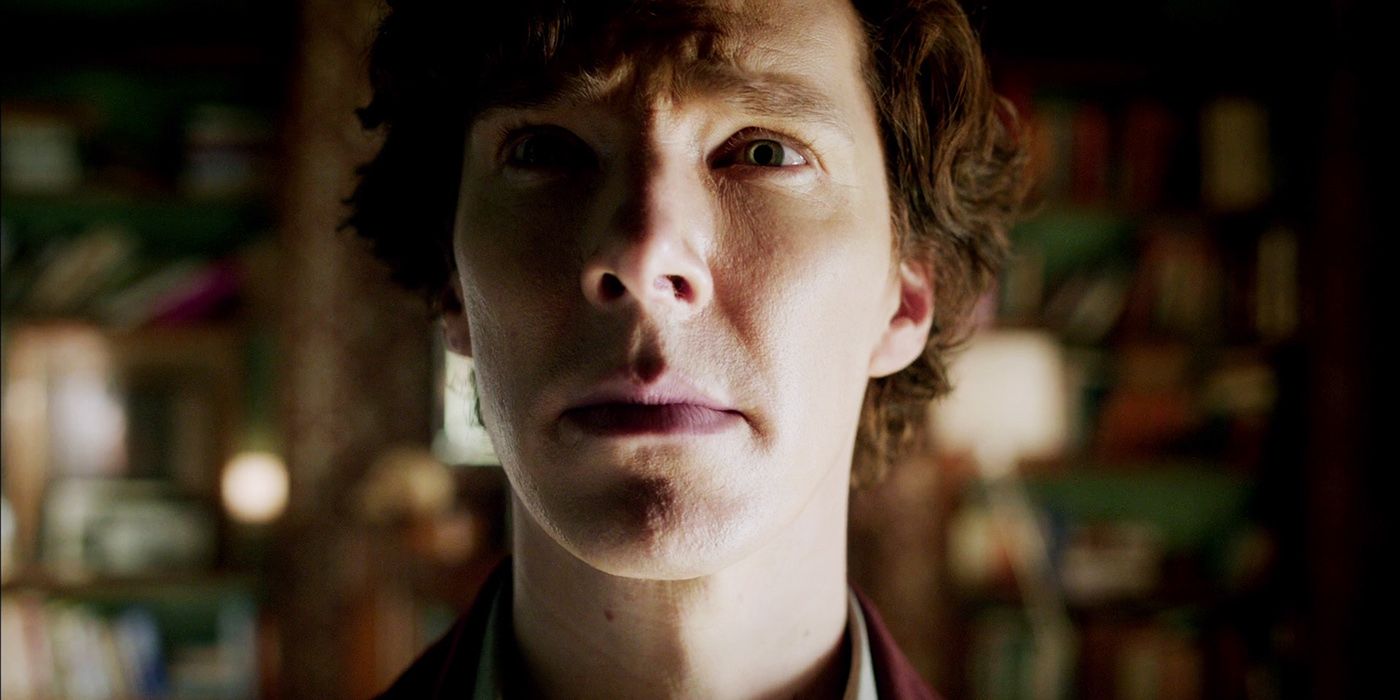 As is the case with many "firsts," depicting text messages on screen rather than filming the phone screen dates back before Sherlock's first episode in 2010. The earliest known usage of this technique occurs in the 2001 Japanese movie All About Lily Chou-Chou, followed by the South Korean movie Take Care Of My Cat, which came out soon after. In English language movies and TV shows, texts have been depicted on screen as early as the late 2000s and early 2010s, which is before BBC's adaptation of Sherlock Holmes premiered. Despite these early examples of texts on screen, they vary in presentation, with Sherlock bringing something new to the table.
Even if Sherlock didn't technically originate its way of presenting texts on screen, it is still unique in its usage of the technique. Rather than having speech bubbles around the texts like other early examples, BBC's Sherlock opts to show only the text in a sleek font, often with minimal indication of who's talking. Sherlock's method of depicting texts effectively brings detective Sherlock Holmes into the modern era without dating the BBC show too much, something other shows can't say. Depicting technology in media can be difficult, and even though BBC's Sherlock isn't the first show to depict texts on screen, its elegant method is certainly the best.
More: Idris Elba Shows The Best Way Cumberbatch's Sherlock Can Continue