Warning: This post contains spoilers for Ant-Man and the Wasp: Quantumania!
Several variants of Kang the Conqueror could appear in the MCU's Loki season 2. Jonathan Majors made his first appearance as a variant of Kang the Conqueror, He Who Remains, in the finale of Loki season 1, setting the stage for the introduction of many more versions of himself in upcoming MCU projects. The MCU's Phase 5 is set to take huge strides in building up to Avengers: The Kang Dynasty, meaning many more Kang variants are bound to make appearances, and at least one has already been confirmed for Loki season 2, so it's possible that even more could show up too.
Ant-Man and the Wasp: Quantumania kicked off the MCU's Phase 5 by pitting Scott Lang against Kang the Conqueror in the Quantum Realm, but the film's post-credits scenes also introduced audiences to the Council of Kangs and Victor Timely in a tease for Loki season 2. The titular God of Mischief's first adventure on Disney+ saw He Who Remains killed by Sylvie, a female Loki variant, causing the multiverse to break open and allowing hundreds of Kang variants to be unleashed on the cosmos. This story will surely continue into Loki season 2, which could investigate Kang's MCU origins and debut at least seven variants of the Multiverse Saga's villain.
Related: Kang's Loki Season 2 Variant Has A Callback To The Pre-Marvel Comics
7

Victor Timely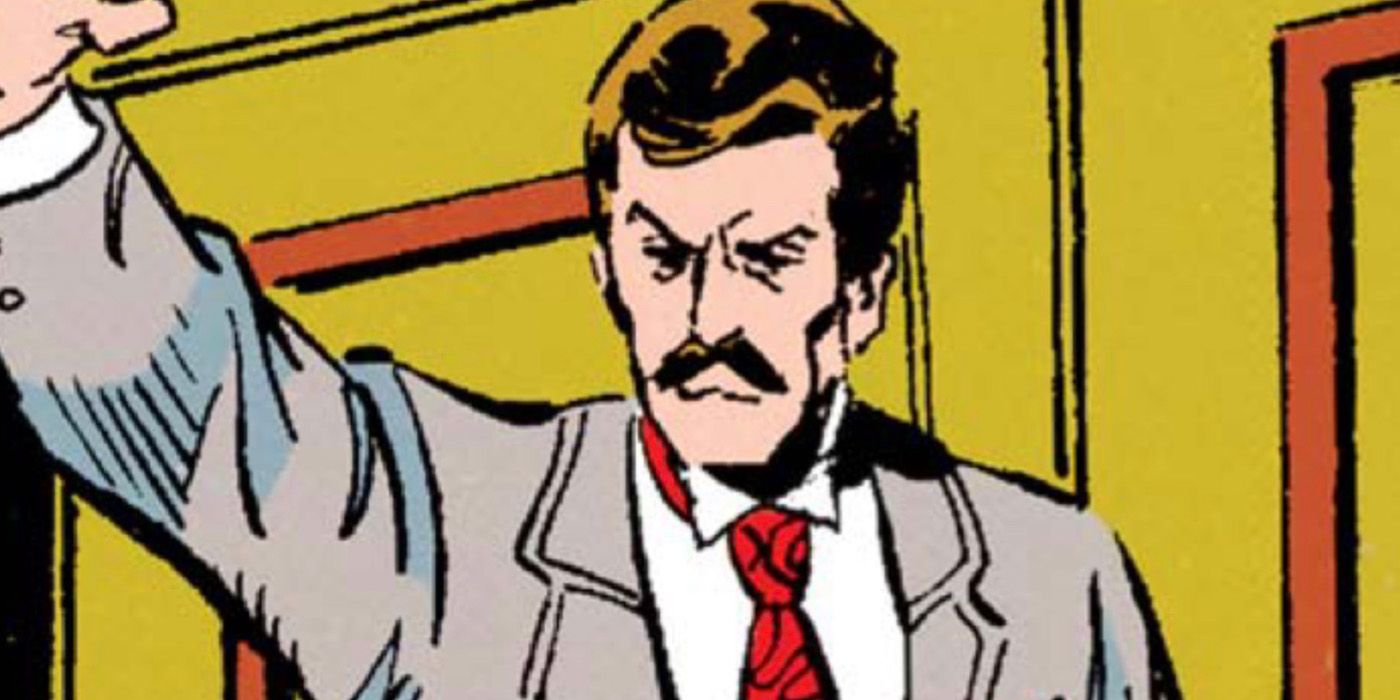 Currently, Victor Timely is the only variant of Kang the Conqueror who has been confirmed to appear in Loki season 2, thanks to the post-credits scene of Ant-Man and the Wasp: Quantumania. In Marvel Comics, Kang assumed the identity of Victor Timely after establishing the small town of Timely, Wisconsin, on Earth in 1901, later also playing the part of Timely's son and grandson. While Kang used Timely as a hiding place for his base of Chronopolis, he was also able to build an empire of industry, allowing for the advancement of new technologies in an effort to conquer the modern age by starting his conquest in the past.
Ant-Man and the Wasp: Quantumania's post-credits scene saw Loki and Mobius M. Mobius witnessing a demonstration of new technology being put on by Victor Timely at some point in the 20th Century. It's unclear as to what role Timely will play in Loki season 2, but it could be that Loki and Mobius are trying to learn more about Kang the Conqueror after He Who Remains' warnings and the apparent takeover of the TVA by a Kang variant. Victor Timely is a very sinister presence in Marvel Comics so will surely play into the more dangerous side of Loki season 2.
6

He Who Remains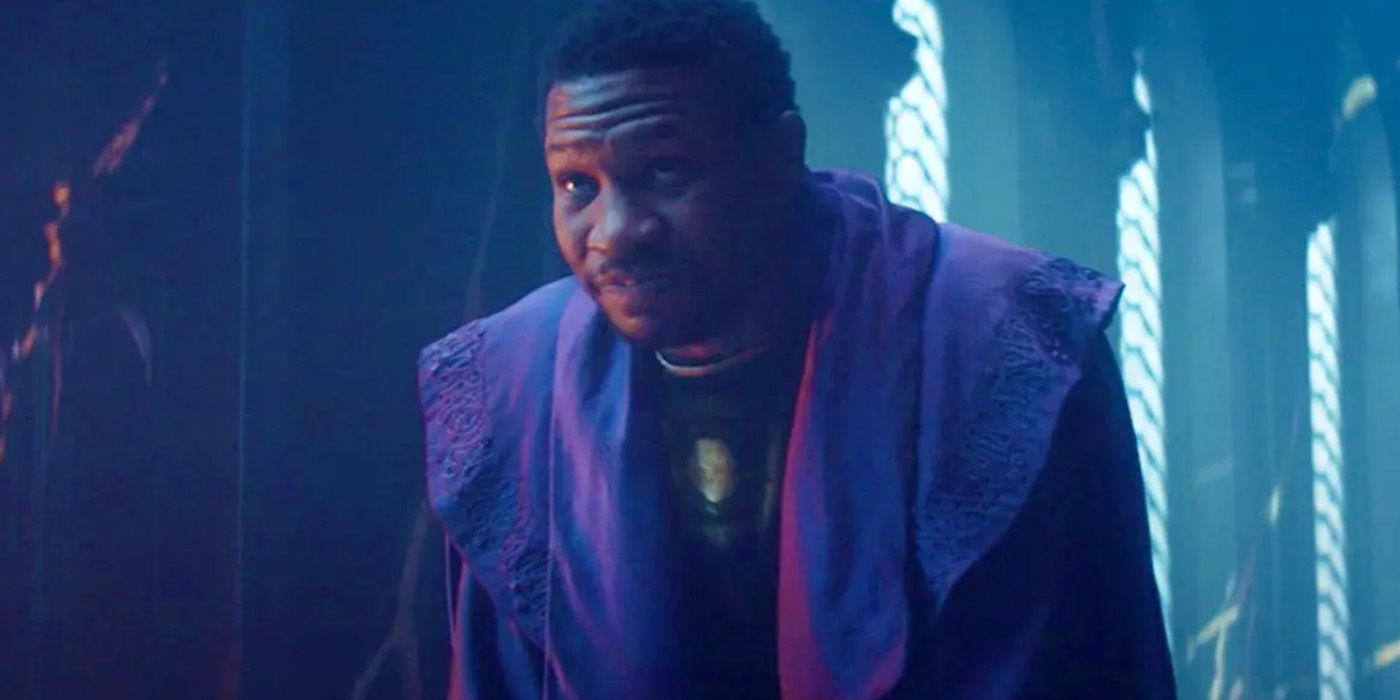 Loki season 1's finale saw both the debut and the death of He Who Remains, but not before he explained the history of the Multiversal War and the threat that his multitude of variants pose to the multiverse. The fact that He Who Remains was such a pivotal character in Loki season 1 could mean that he'll return when the series continues, though this will perhaps be in flashback moments or as yet another Kang variant, as Sylvie ensured that the original He Who Remains was dead by the end of season 1. That doesn't mean Majors can't reprise the role in future seasons of Loki, however.
It was revealed at the end of Loki's season 1 finale that Loki had been pushed into a timeline where Kang had control over the TVA instead of the fake Time-Keepers. This variant of Kang could, in fact, be an alternate version of He Who Remains. The statue of Kang now standing tall in the TVA donned the Conqueror's trademark armor, but this could simply be the armor that he and his variants wear when heading into battle and isn't specifically connected to the Conqueror. Loki season 2 could pit Loki and Sylvie back against He Who Remains, only a version that doesn't remember who they are.
Related: Marvel Spoils Loki Season 1's Biggest Cliffhanger Resolution
5

Rama-Tut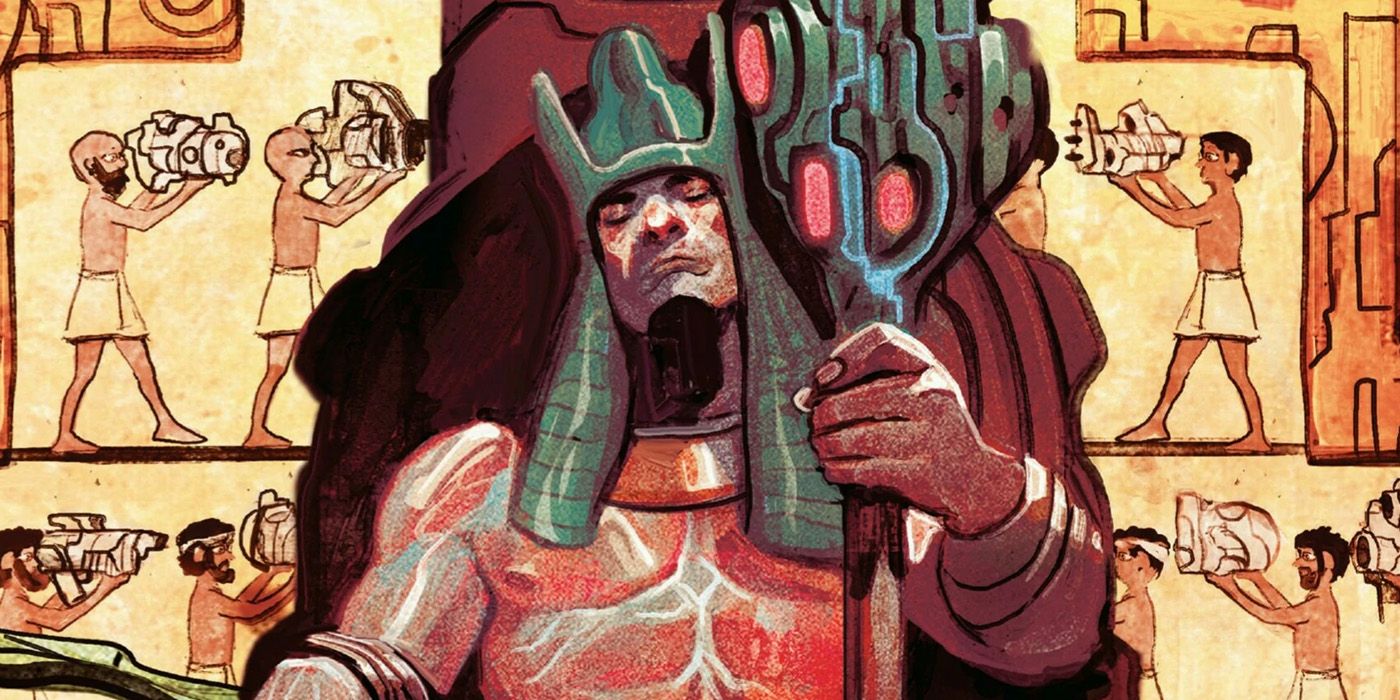 After a not-so-well-received first season, there has been no confirmation of Moon Knight in the MCU other than the reassurance that Oscar Isaac will probably appear in future MCU team-up projects. This means that the mythos of Rama-Tut, the Ancient Egyptian Pharaoh variant of Kang the Conqueror, will need to be explored in other projects, and there may be no better candidate than Loki season 2. The TVA's time travel technology would allow Loki and Mobius to come face-to-face with Rama-Tut, who was briefly seen as a member of the Council of Kangs in Ant-Man and the Wasp: Quantumania's mid-credits scene.
In Marvel Comics, Rama-Tut is an early variant of Kang from before his conquering days, as the young Nathaniel Richards traveled back from his home in the 31st Century to become an Egyptian Pharaoh. However, he was kicked out of Egypt by the time-traveling Fantastic Four, marking the start of his vendetta against Earth's Mightiest Heroes. This would be an exciting variant to explore in Loki season 2, especially since there are many questions concerning Rama-Tut's robotic appearance in Ant-Man and the Wasp: Quantumania.
4

Mister Gryphon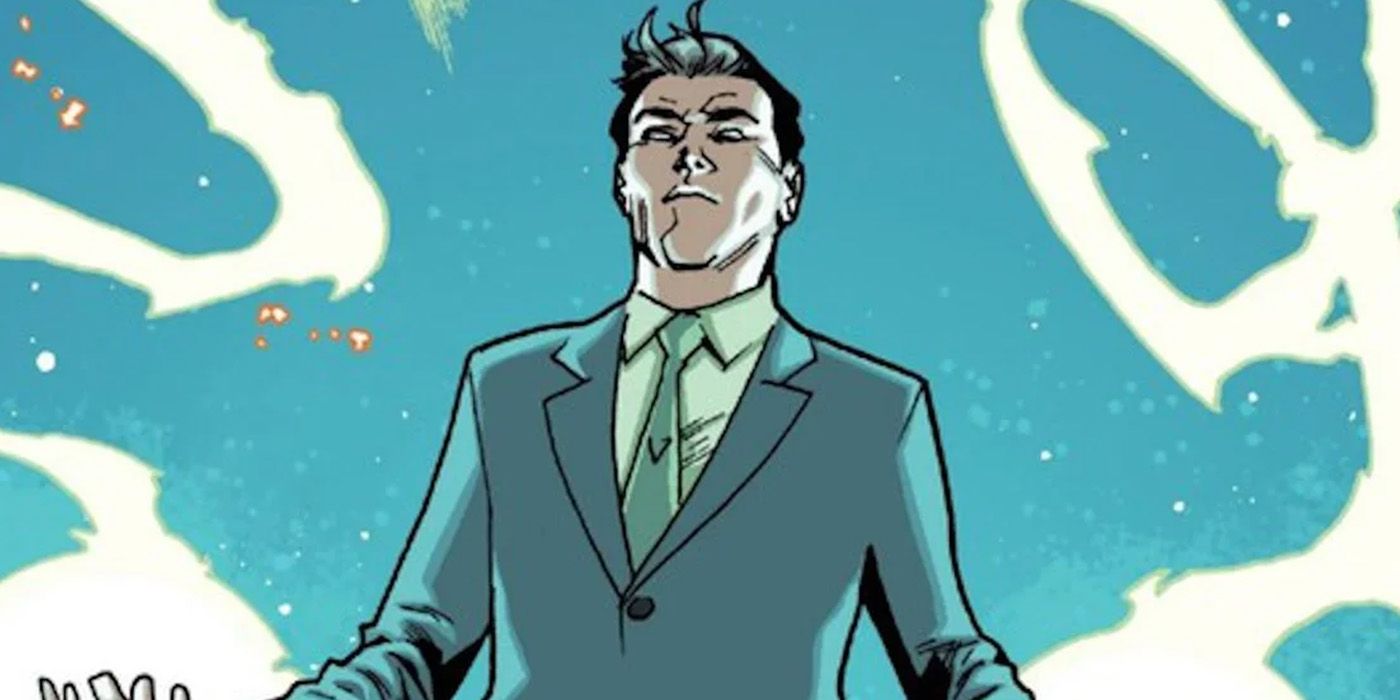 Mister Gryphon is one of Kang's variants who was referenced back in Loki season 1 but hasn't actually made his official appearance yet, though some suspect he could be seen teleporting into the Council of Kangs' arena in Ant-Man and the Wasp: Quantumania's post-credits scenes. Mister Gryphon is the name Kang assumed after becoming trapped in the 21st Century; however, instead of waiting around to conquer his original time, he decides to conquer the modern age instead. Mister Gryphon set himself up as a businessman and founded QENG Enterprises as his cover, buying the old Stark Tower as his base of operations.
It's this building that was referenced during Loki season 1, as the MCU's Avengers Tower could be seen crumbling in the Void at the end of time with QENG insignia on the side instead of the Avengers logo. This suggests that, in at least one timeline, Mister Gryphon did buy Avengers Tower from Tony Stark, which could also hint at him being the current owner of Avengers Tower in the 616-universe, since the building was sold to a mystery buyer in Spider-Man: Homecoming. The QENG tease in season 1 makes Mister Gryphon a likely candidate to make an appearance in Loki season 2.
Related: Loki Season 2 Can Set Up A Thor Reunion In Phase 6
3

Immortus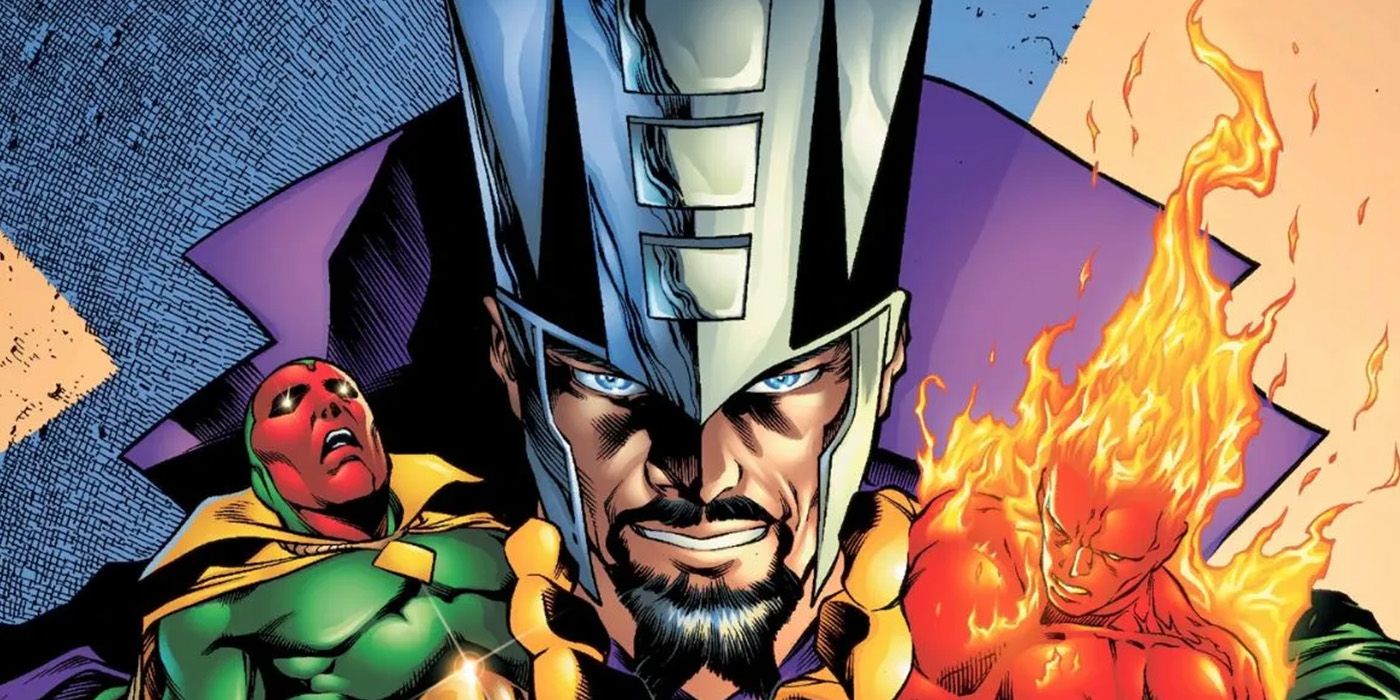 Ant-Man and the Wasp: Quantumania's mid-credits scene seemed to suggest that Immortus is the leader of the Council of Kangs, and he certainly has the gravitas to command the hundreds of other Kang variants. This could mean that Marvel Studios would prefer to keep Immortus hidden in the shadows before unleashing him in Avengers: The Kang Dynasty, but that still doesn't rule out an appearance in Loki season 2. In fact, He Who Remains was partially based on Immortus from Marvel Comics, as in the comics, it's Immortus who maintains the timelines of the multiverse.
While still harboring a vendetta against the Avengers, Marvel Comics' Kang makes a deal with the Time-Keepers to act as their agent in exchange for immortality, reinventing himself as Immortus. While many aspects of this story were edited for the live-action MCU, as Loki season 1 revealed that the Time-Keepers weren't actually real, it's possible that Immortus can make an appearance and change this storyline. Immortus' appearance in Loki season 2 would bring a huge threat into the smaller-scale Disney+ series, which could make it one of the most important projects of the MCU's Phase 5.
2

Kang Prime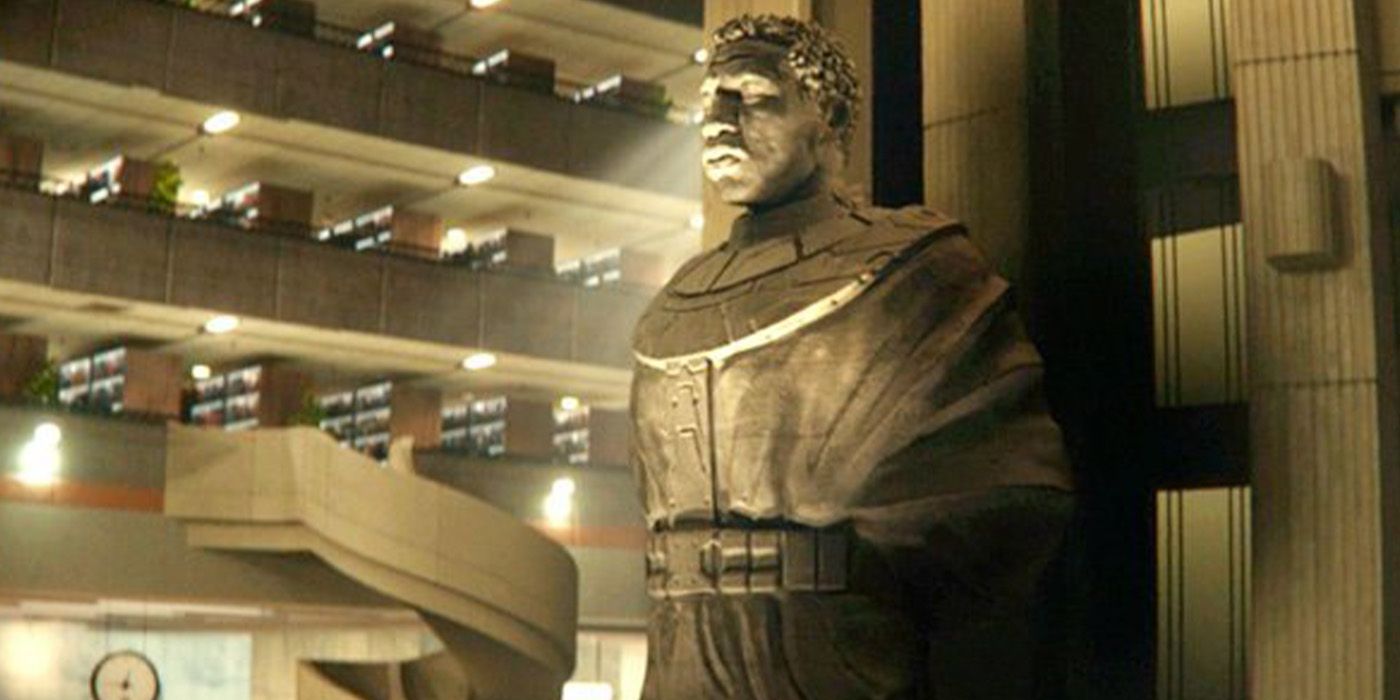 Kang Prime refers to the original, then named Nathaniel Richards, a descendant of the super-powered Richards family from the 31st Century. In Marvel Comics, Nathaniel Richards was born on Earth-6311 but descended from Nathaniel Richards traveling from Earth-616, Reed Richards, a.k.a. Mister Fantastic's, father. Earth-6311 was a reality of peace and prosperity, but Richards had grown bored with this, so he stole a time machine and set out throughout history, initially setting himself up as Pharaoh Rama-Tut in Ancient Egypt on Earth-616, starting his journey to become Kang the Conqueror.
It's possible that Kang Prime is the variant who took over the TVA during the finale of Loki season 1and will have a prominent role to play in Loki's second season. However, some theories suggest that He Who Remains was, in fact, the original version of Nathaniel Richards, so it's unclear whether Kang Prime will actually play a part in the MCU at all or if viewers have already seen his demise. Either way, the original Kang's appearance in Loki season 2 would certainly help to flesh out Kang the Conqueror's origins in the MCU even further, perhaps even helping to humanize the supervillain.
Related: Smart MCU Theory Reveals Loki Is Iron Man's Multiverse Saga Replacement
1

Kangaroo The Conqueror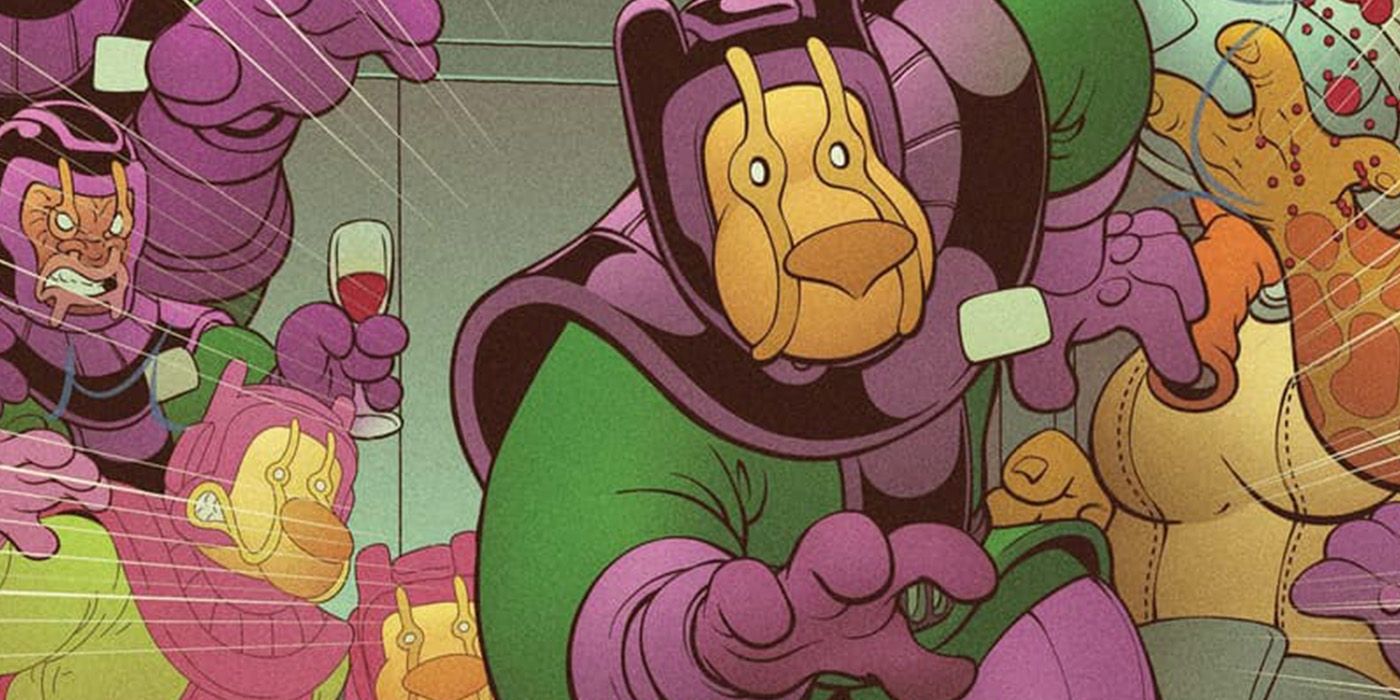 Loki season 1 seemed to relish the idea of introducing animal variants of the MCU's heroes since both an alligator variant of Loki and a frog variant of Thor debuted in the Void. This creates the perfect opportunity for one of Kang's weirdest variants to be introduced, Kangaroo the Conqueror, who often appears in Spider-Ham runs in Marvel Comics. Kangaroo the Conqueror's appearance in Loki season 2 would probably be played just for laughs, but there's no limit to what the MCU could throw at audiences next, especially with the infinite possibilities of the multiverse.
More: New Kang Update Makes A Terrifying Connection To WandaVision & Loki