[ad_1]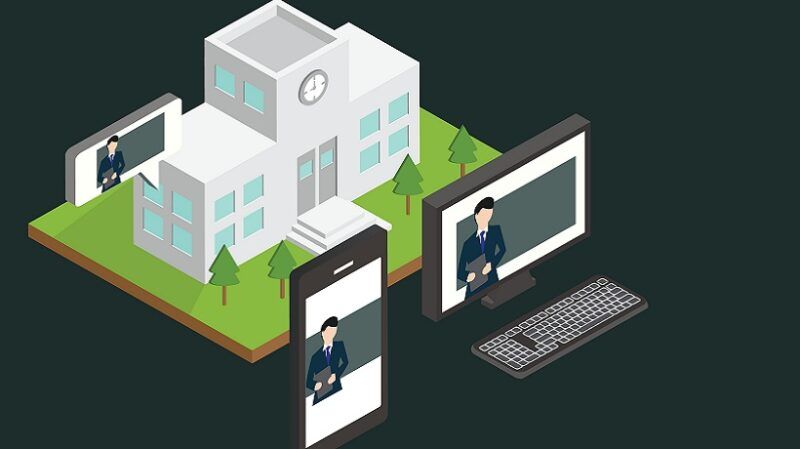 Democratizing Math Learning Through Blended Learning
Blended learning is taking the world by storm. Accelerated by a global pandemic, fueled by increasing smartphone usage, and encouraged by a tech-friendly new generation of learners, it looks like blended learning is here to stay. The case for blended learning has been made by countless educators, policymakers, students, and education influencers for a wide variety of reasons. Today, I am making the same case again. Blended learning has the power to pave the way for inclusivity in math classrooms. Using apps will help students overcome their fear of math and feel included in classrooms where they felt lost for too long. This article will explain a simple but important use case.
What Is Blended Learning?
Blended learning is a method of instruction that combines traditional classroom teaching techniques with online learning and app-based education. Think of it as a marriage between traditional classroom instruction, with pandemic-style complete online learning. Blended learning seeks to overcome the weak points in each of its components by combining their strengths: the infinite patience and ready availability of apps, combined with the insights and flexibility of human instruction. An increasingly large segment of modern educators is shifting to a blended learning model. So how does it relate to inclusivity?
The Math Mastery Problem
Math is an inherently mastery-based skill. Advanced concepts in math simply cannot be taught unless complete mastery of basic concepts has been achieved. In traditional classrooms, however, there are always students who have gaps in their understanding of simpler concepts than what is being taught currently. Students who have gaps in understanding algebra will find it very difficult to solve questions on trigonometry. However, many students will pass their basic exams regardless with a lower score. The result is they will pass on to an advanced class, without having achieved mastery, and will struggle in developing an understanding of more complex concepts.
This is true also for the opposite end of the spectrum. Some students will have achieved mastery in certain concepts on their own, and thus will be better-served understanding and solving more complex problems. Students who already understand how fractions, ratios, and percentages work can move on to solving simple interest problems instead of rereading them with their class. However, many of them will be stuck with their class having to relearn concepts that are already clear to them.
The end result becomes a situation where in each classroom, there is a certain set of students who face a lot of difficulty in understanding what is being taught, as well as another set of students who have their time wasted by what is being taught. Both of these problems are brought about due to varying levels of mastery. In current traditional classroom models, solving this is very difficult as it is impossible for teachers to be able to teach at three different levels in the same classroom and do justice to each of them. In most cases, the problem of exclusivity in the math classroom begins here.
The Solution: Blended Learning In Math
Blended learning suggests that students take their math instruction into their own hands by learning concepts. Unlike human teachers, apps have infinite patience and infinite personalization. Human teachers can help clarify important concepts or explain problems that are too difficult to solve. By empowering the students to learn and master concepts on their own:
Students lagging behind can feel freer and more empowered to spend as much time as needed to clarify basic concepts.
Students having already mastered certain concepts could spend time exploring advanced concepts.
Students at their current mastery levels will have an additional learning resource and infinite practice hours.
The results are brilliant, with students who take a mastery-based approach to learning earning 5s in AP Calculus in their sophomore year. Freeing up the time and effort that teachers spend in teaching common core subjects also allows them to spend more time teaching life skills and more complicated concepts that would otherwise be left untaught.
What This Means
For the first time in recent history, there is a practical and possible way to make every student in a math classroom feel like they belong in that classroom. Students who have historically been afraid of math because they had been left behind due to gaps in understanding now have a way to appreciate math when a lot of their peers are more "advanced." What blended learning is slowly doing is creating a level of inclusivity in the classroom that was not possible by human teachers.
One can think of the other ways blended learning will leave an impact on current educational methods. Sal Khan's famous flipped learning methods are redefining how classroom hours are used. Reading apps are matching lexile levels to students in a way classroom grading was unable to do. More and more cases of innovative implementation are popping up everywhere, with the world chipping in with solutions to complicated problems. One thing is clear though, with more and more people implementing tech as an integral part of math instruction, we are likely to create a learning environment that is friendlier than ever before, and encourage children who have always been afraid to enjoy math for the joy it is.
[ad_2]

Source link