Chris Rock fires back at Will Smith in a heated segment of his new stand-up special reflecting on the Oscar slap and criticizing the actor's family.
This article covers a developing story. Continue to check back with us as we will be adding more information as it becomes available.
Warning: Rock's speech contains very explicit profanity, which has been censored out, but may still be triggering for some.
A year after the incident blew up the internet, Chris Rock is properly firing back at Will Smith in his heated stand-up special.
This weekend saw the premiere of Netflix's first-ever live stand-up special with Chris Rock: Selective Outrage, in which he targeted everything from the Kardashians to Minnie Mouse. As expected, Rock took to addressing the Oscar slap controversy, in which he fired back against Will and Jada Pinkett Smith in a heated rant criticizing everything from the slap itself to their personal family problems that made their way into the tabloids. See what Rock said below:
Y'all know what happened to me, getting smacked by Suge Smith. Everybody knows, everybody f—-ng knows, yes, it happened, I got smacked like a year ago! I got smacked at the f—ng Oscars by this mother——er, and people are like, "Did it hurt?" It still hurts! I got "Summertime" ringing in my ears, f—ing drums please! But I'm not a victim, baby, you will never see me on Oprah or Gail crying, you will never see it, never going to happen. [Fake cries] "I couldn't believe it, and I love Men in Black!" No, it's never gonna happen, I took that hit like Pacquiao. People are like, "Well you're fighting all the time," we're not fighting all the time. First of all, you can't tell on camera, Will Smith is SIGNIFICANTLY bigger than me, we are not the same size. Will Smith does movies with his shirt off, you've never seen me do a movie with my shirt off.
If I'm in a movie getting open heart surgery, I got on a sweater. Will Smith played Muhammad Ali in a movie, you think I auditioned for that part? He played Muhammad Ali, I played Pookie in New Jack City! I played a piece of corn in Pootie Tang. Even in animation, this mother——er's bigger, I'm a zebra, he's a shark! But, Will Smith practices selective outrage, because everybody knows what the f——k happened, everybody knows knows I had nothing to do with that s——t. I didn't have any entitlements. For anybody that doesn't know Will Smith, his wife was f——ing her son's friend. Now, I normally would not talk about this s——t, but for some reason, these n——— put that s——t on the internet. I have no idea why two talented people would do something that f——ing low down.
We all been cheated, everybody in here been cheated on, none of us have ever been interviewed by the person that cheated on us on television. It's like, "Hey, I was s——ing somebody else's d——k, how did that make you feel?" Why the f—k would you do that s—t? She hurt him WAY more than he hurt me. By the way, he does that s——t, everybody in the world calls him a b—ch. I tried to call the mother——er to give him my condolences, he didn't pick up for me. Everybody called that man a b——ch, Charlamagne, The Breakfast Club, and The View, and The Talk, and every rapper, the Drink Champs called him a b——ch. They called his wife a predator, and who does he hit? Me! A n—— he knows he can beat, that is some b——————. That's what the f——k happened. I didn't do nothing to this mother——er.
Years ago, his wife said I should quit the Oscars, I shouldn't host because her man didn't get nominated for Emancipation. The biggest piece of s——t ever! The n—— gave me a concussion — wait, not Emancipation, I f—ed up the joke. He gave me a concussion! She f——ing said he should quit, because Will didn't get nominated for Concussion. What the f–k? So, I do some jokes about it, who gives a f——k, she starts it, I finish it. That's what the f——k happened, nobody's picking on this b—ch, she started this s——t. She said me, a f—-ng grown-a—— man should quit his job because her husband didn't get nominated for Concussion. And then this n—— gives me a Concussion.
I loved Will Smith, my whole life I loved Will Smith, I saw him open for Run DMC at Nassau Colosseum, these n—— made brand-new funk. He made some great movies, I have rooted for Will Smith my whole life, and now I watch Emancipation just to see him get whipped. Got me rooting for massa, "Hit him again, massa! Hit him again! You missed a spot, massa!" Now, a lot of people go, "Chris, how come you didn't do nothing back?" Because I got parents, because I was raised, I got parents, and you know what my parents taught me? "Don't fight in front of white people!"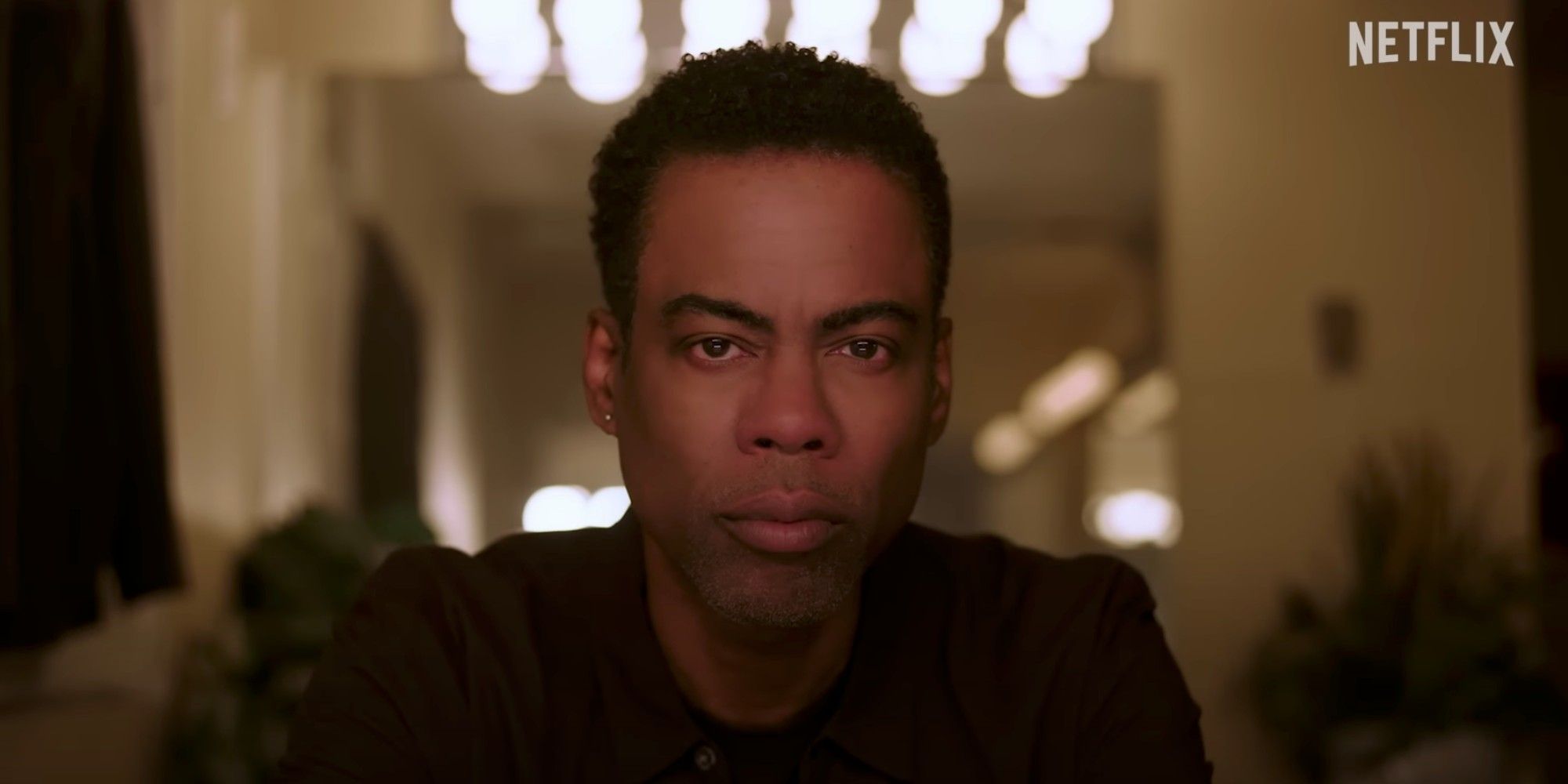 Developing…
Source: Netflix