Buñuelos are a cheesy four-star meal players can cook in Disney Dreamlight Valley using specific ingredients, most of which are bought from Remy.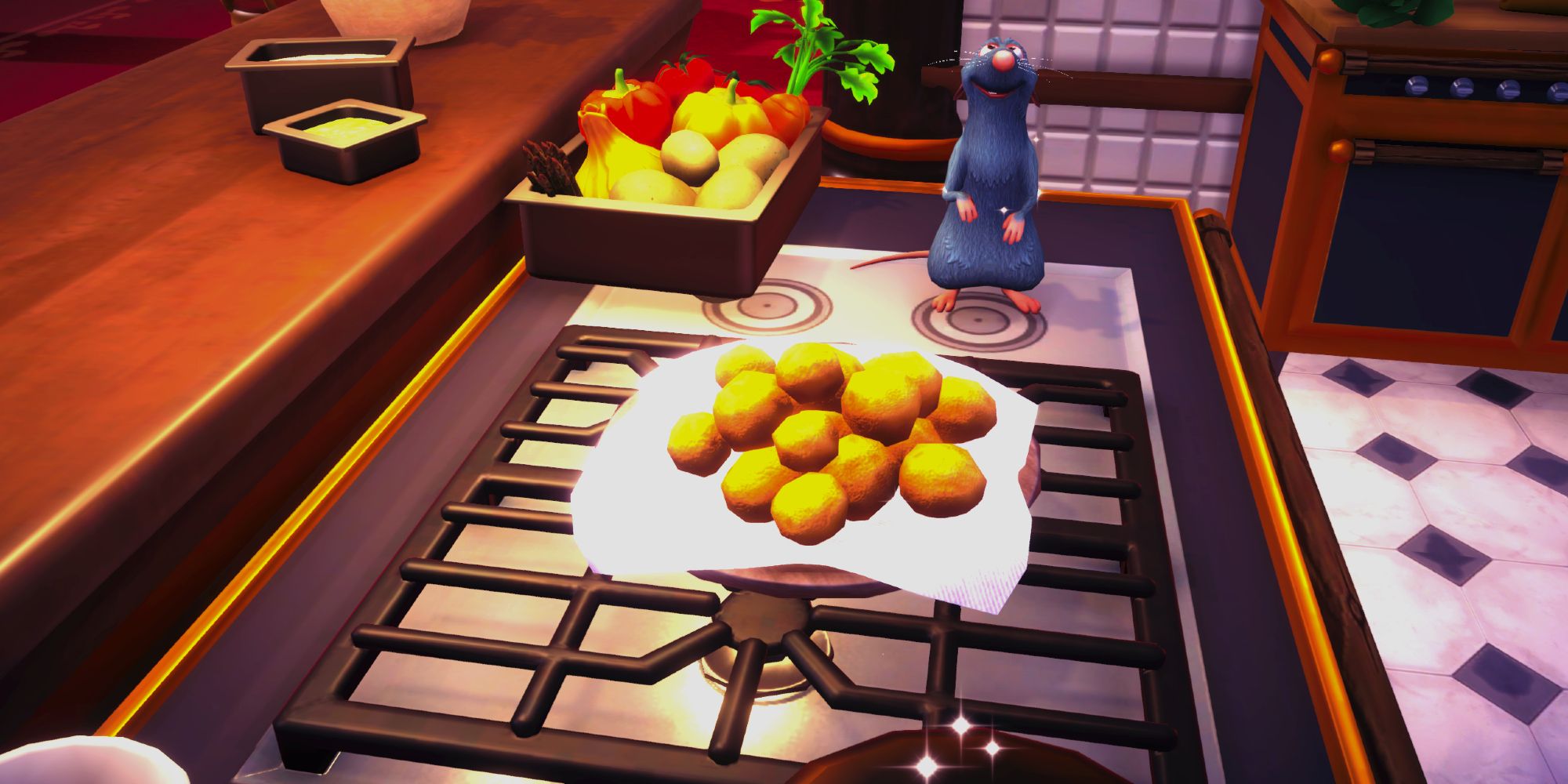 Buñuelos are new delicacies that players can cook up in Disney Dreamlight Valley using four different ingredients that are all easily sourced and collected. Players are usually introduced to the dish during the A Taste of Home friendship quest for Encanto's Mirabel Madrigal, but players can still cook it without her help if they've got the right ingredients. As a four-star meal, Buñuelos are a great meal to serve to villagers to build up friendships, and players can also take advantage of their high sell value to make some extra Star Coins.
The easiest way to get the recipe for Buñuelos is to bring Mirabel back to Dreamlight Valley and raise her friendship up to Level 4. This unlocks A Taste of Home, a friendship quest where players help Mirabel figure out the ingredients for Buñuelos by getting Ratatouille's Chef Remy to do an expert taste test on some leftovers. Remy will identify wheat, milk, and eggs. However, he'll leave players to guess a mysterious fourth ingredient, which turns out to be cheese. After discovering the recipe, players can get them and start cooking.
Related: How To Unlock Remy in Disney Dreamlight Valley
How To Get Ingredients For Buñuelos In Disney Dreamlight Valley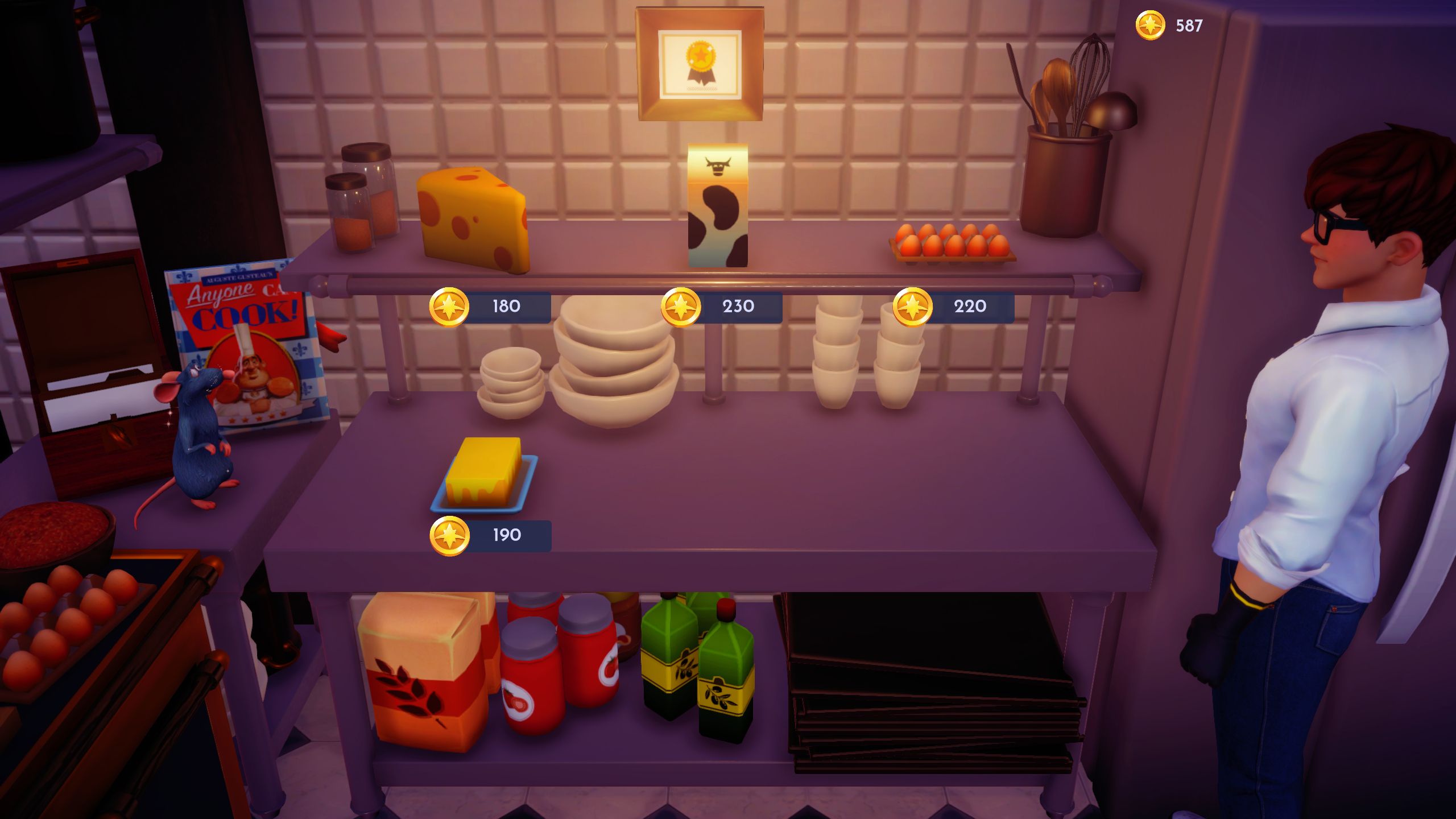 Milk, eggs, and cheese are all easy to get as they are used in quite a few recipes in Disney Dreamlight Valley. Players can buy them straight off the shelves in Remy's restaurant Chez Remy using their hard-earned Star Coins. Milk, eggs, and cheese will cost players 230, 220 and 180 Star Coins respectively. Unfortunately, none of these ingredients are cheap, but there's currently no other way to obtain these items.
Buñuelos sell for 948 Star Coins, so players can make a decent profit by selling them.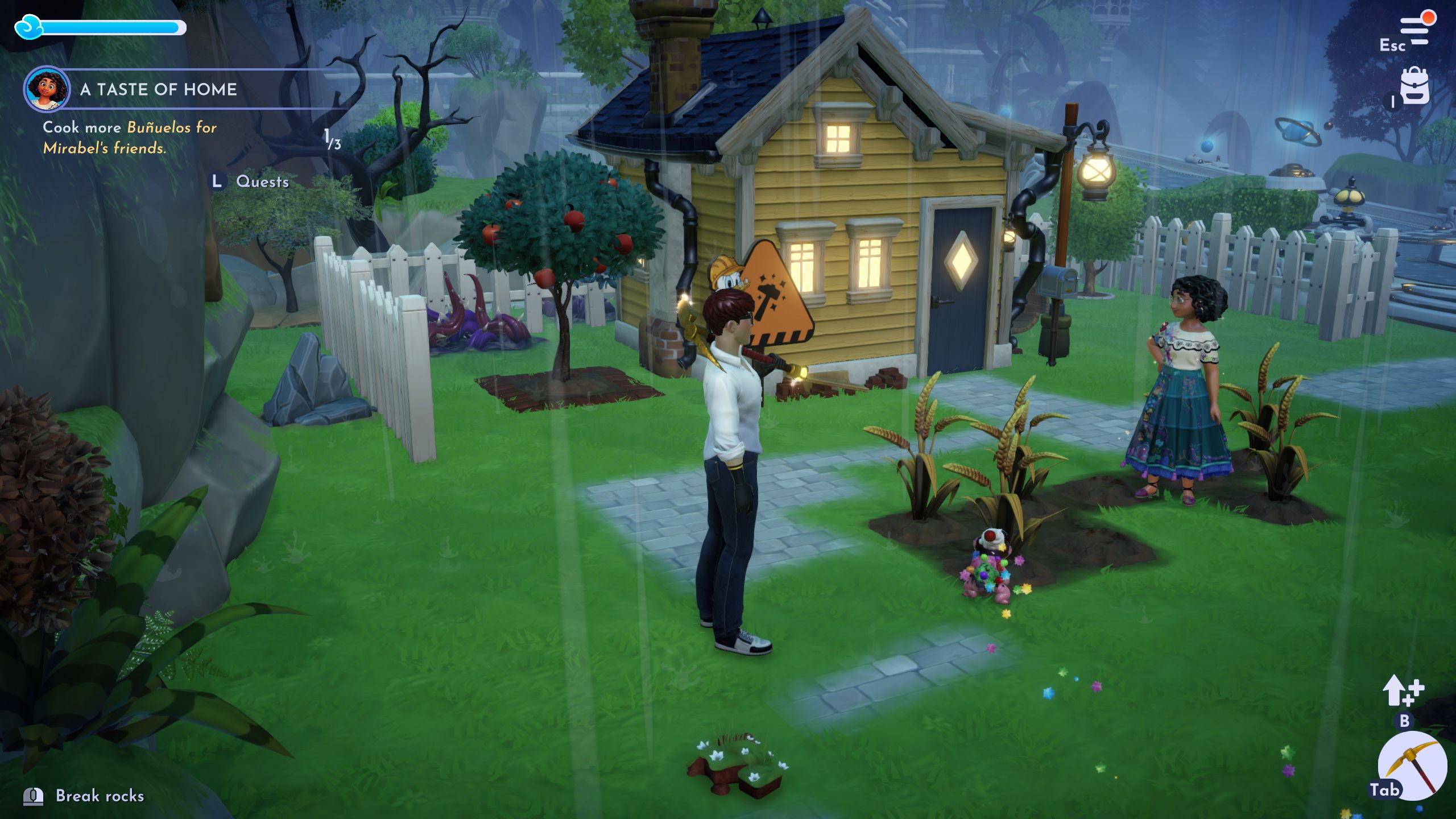 The final ingredient players must get is wheat, which unlike the three other ingredients, must be grown. Players can buy wheat seeds from Goofy's stall and plant them to start a wheat crop. Farming in Disney Dreamlight Valley doesn't take too much effort. Essentially, all players have to do is dig holes to plant seeds and then use the watering can to water their crops. Wheat takes only a minute to grow, so players can easily obtain some to cook Buñuelos whenever they need it.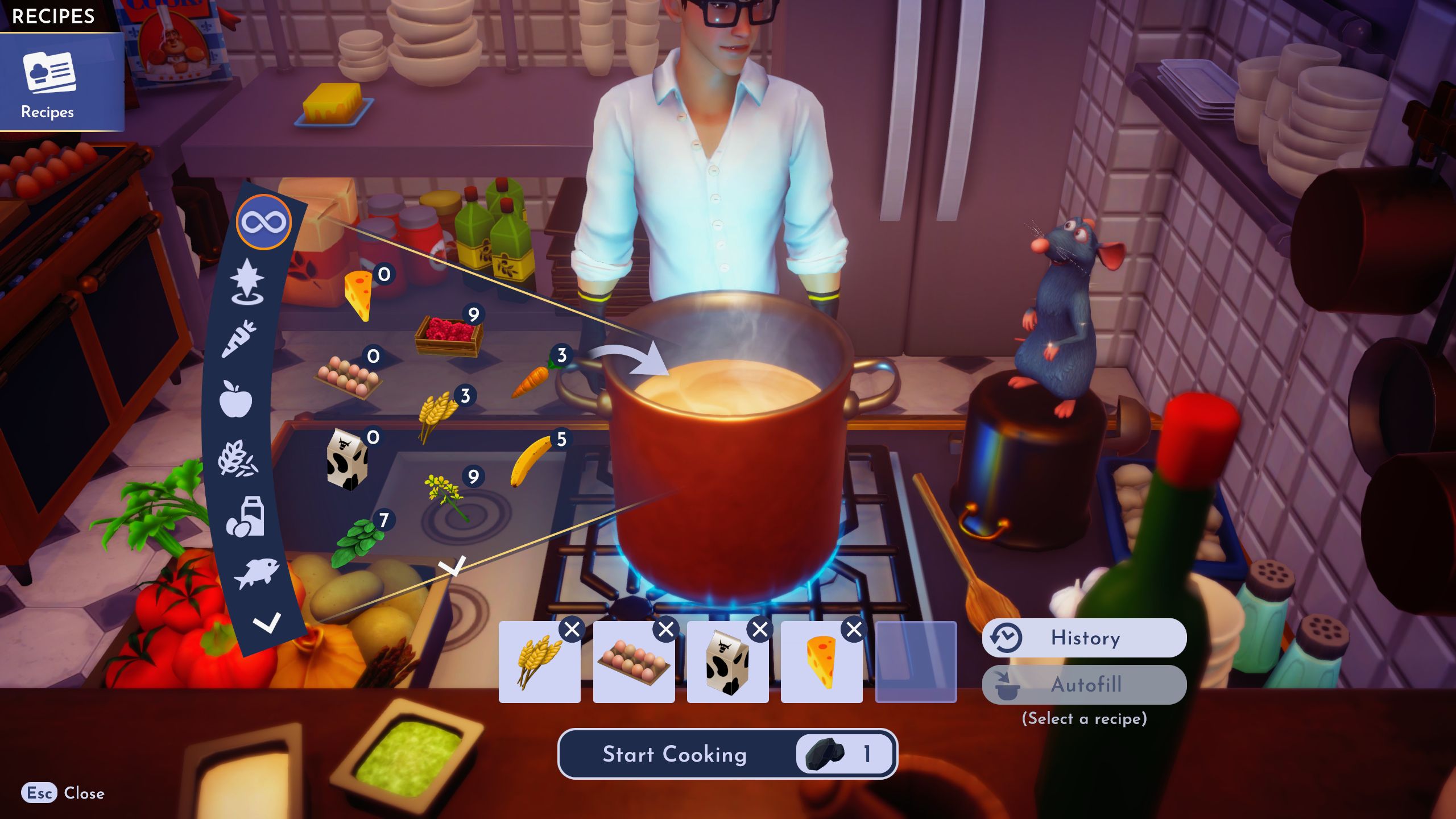 Once players have gathered the ingredients they need, they should head over to the nearest cooking station. At a cooking station players can combine their wheat, milk, eggs, and cheese to cook up this cheesy delicacy for their villagers.
Buñuelos aren't necessarily the fanciest meal players can cook up in-game, but compared to some of Disney Dreamlight Valley's best five-star recipes, their ingredients are much easier to find. This makes Buñuelos an ideal quick meal for players to serve to hungry friends.
More: Dreamlight Valley: How to Unlock Olaf
Disney Dreamlight Valley

Platform:

PC, Steam, Microsoft Windows, Nintendo Switch, Xbox One, Xbox Series X/S, PlayStation 5, PlayStation 4, iOS

Released:

2022-09-06

Developer:

Gameloft

Publisher:

Gameloft

Genre:

Life Simulation, Adventure

ESRB:

E

Summary:

In Disney Dreamlight Valley, players will create their own Disney avatar as they interact with some of the most iconic characters in Disney and Pixar history. The story surrounds the dream castle and the realm it resides in, which is a place where several characters, hero and villain alike, have lived together in harmony. However, an evil force known as the Forgetting consumes the kingdom. It's up to the player to solve puzzles, reunite characters, and embark on feature-rich character storylines to save the Dream realm. Players can build their own Disney neighborhood – plant gardens, go fishing, build residences – or go on adventures in dark caverns, sail the seas, or navigate spooky forests. The choice belongs to the player as they traverse the various Disney worlds in this cozy game that takes notes from mainstays like Animal Crossing and Stardew Valley. Disney Dreamlight Valley was fully released on September 6 2022.