[ad_1]

Hello gentle readers, and welcome to the SwitchArcade Round-Up for December 6th, 2022. In today's article, we've got three more reviews. Siralim Ultimate, Astronite, and Swordship get evaluated and scored today. All interesting in their own ways, though the quality of execution varies. After that, we've got a couple of new releases to check out. Finally, it's the usual lists of new and outgoing sales. Let's get to work!
Reviews & Mini-Views
Siralim Ultimate ($19.99)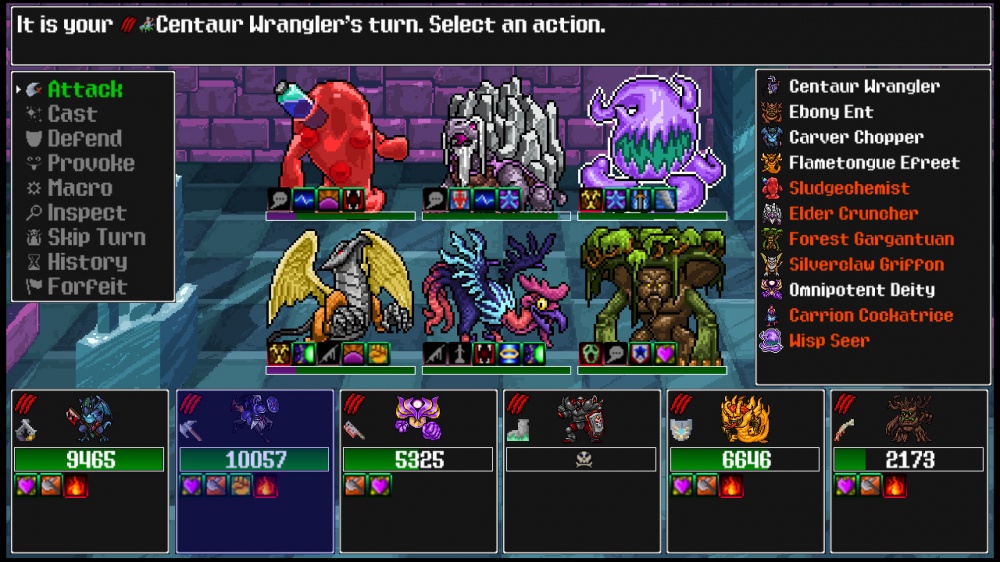 It's been over eight years since I reviewed the original Siralim for iOS. It was really shabby-looking then, but the gameplay shined through for those who had the patience to dig into it. Over the years and a few sequels, the series has gotten a good bit prettier. Still not going to rival Final Fantasy anytime soon, but it has its own style and it works. Perhaps more importantly, the gameplay has gone even wider and deeper in what it offers. And wouldn't you know it? Siralim Ultimate follows that pattern to a tee. So much so, I'm not really sure what I can say in this review that I didn't say when I reviewed Siralim 3, Siralim 2, or Siralim. It's all of that, but there's more of it.
The only aspects where the Siralim games didn't excel in the past were in terms of presentation and story. Siralim Ultimate hits a point I would deem as fine with its visuals, and there's a bit more of an attempt to build a proper narrative here. The dialogue isn't going to win any awards, but there is something you could call a plot and an ending this time. But of course, the game basically goes on forever after you reach that ending. You can spend hundreds of hours with this game, just like the previous ones. You might even hit four digits. You've even got cross-platform saving via the cloud, which is very much appreciated. Oh, and if you're coming to the series for the first time, it's okay to start here. You'll be fine.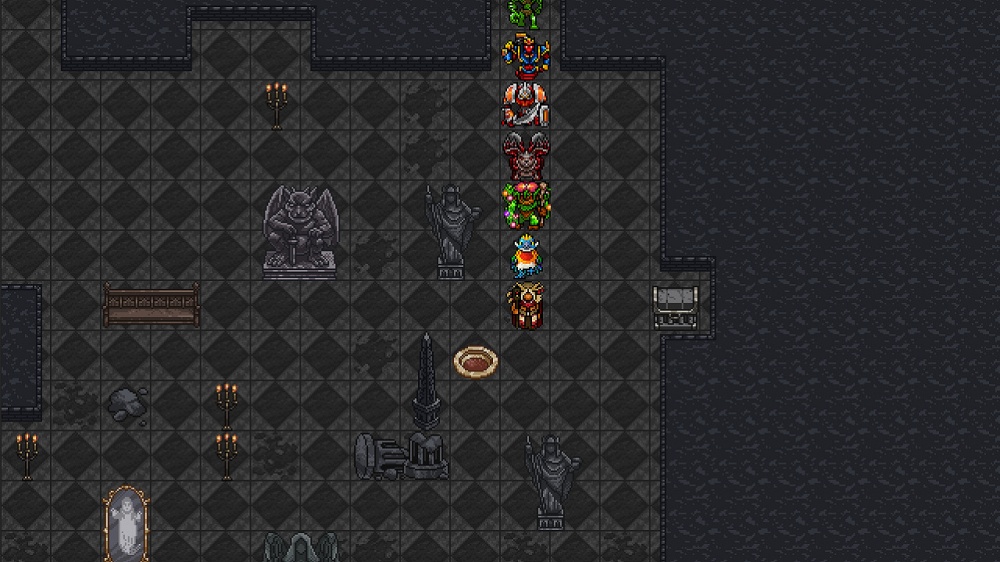 If you enjoy monster catching or even just mechanically rich RPGs, it's hard to find a game that delivers as much content at such a scale of quality as Siralim Ultimate. It's a testament to this series that every time a new installment comes out, I end up sinking at least a couple hundred hours into it despite having done that with every previous one. Those looking for snappy dialogue or a novel story probably won't get what they are after with Siralim Ultimate, but otherwise this is a must-have for RPG lovers.
SwitchArcade Score: 4.5/5
Astronite ($14.99)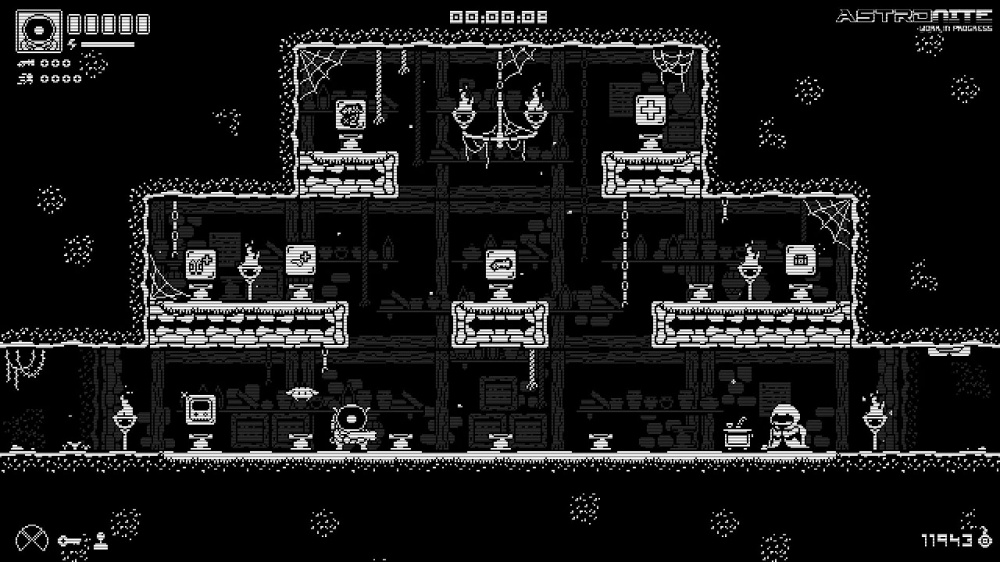 I know I've said this a lot recently, but it bears mentioning again. We've hit such a level of saturation with Metroidvania games on Switch that you could limit yourself to the best of the best and still have more games to play than you probably need. That makes it really hard for a new game in the genre to make its mark, especially if it's not really bringing anything particularly novel to the table. Astronite only has a few gimmicks to offer in this respect, and none of them are especially strong.
First, it has what has come to be known as a 1-bit graphical style. You know, it's basically monochrome. You've seen it in other games. Second, it uses that Souls mechanic where you leave your currency behind if you die and can only get it back if you can reach it without dying again. You've seen it in other games. It's also really difficult. You've seen that in other games as well.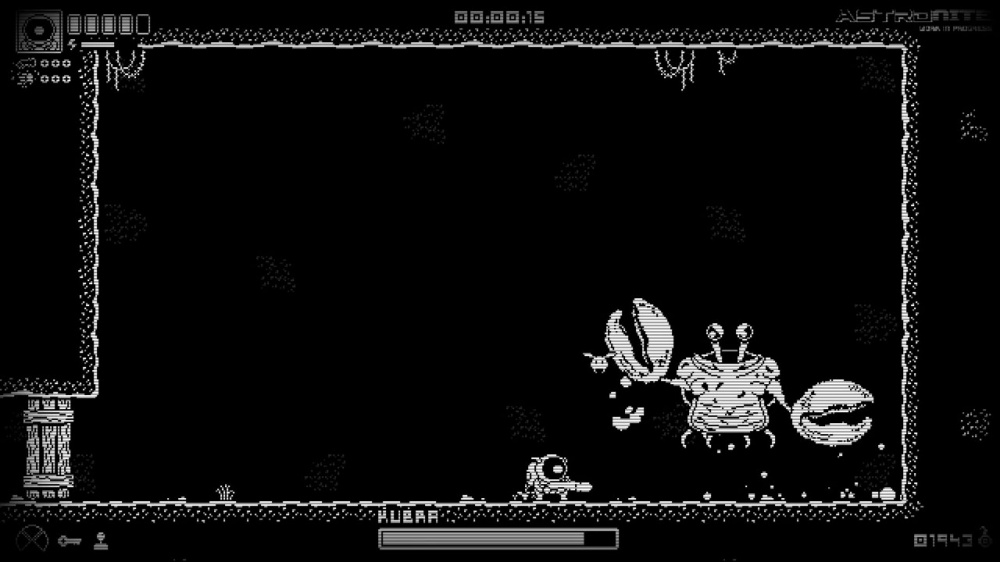 It's a little more platforming-heavy than combat-heavy, so that at least separates it from some of the games it shares gimmicks with. Lest I sound too down on it all, the game isn't bad or anything. The controls are responsive, the maps are enjoyable enough to explore, and it generally does a good job of checking off the Metroidvania boxes.
Checking off the boxes doesn't really do it for me at this point, though. If you're a hardcore Metroidvania fan who is hungry for something new and don't mind a challenge, you'll get what you need from Astronite. If you think it looks charming or something about its premise hits you right, you probably won't regret the purchase. But I can't really recommend Astronite with much vigor to the general player who is getting a little weary of this sort of affair.
SwitchArcade Score: 3.5/5
Swordship ($19.99)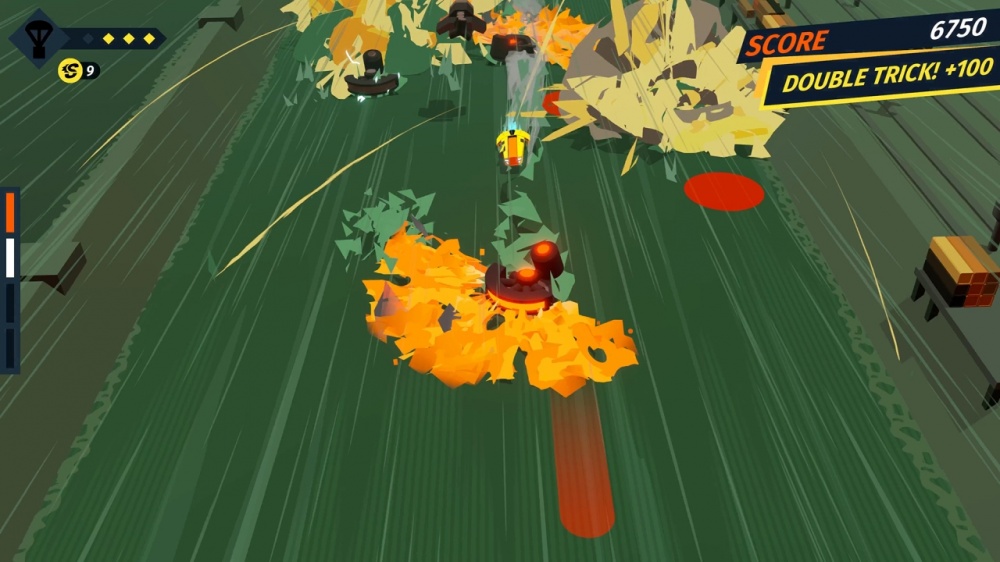 Swordship is cool. It looks cool, it sounds cool. Very nice vibe to it all. I think it's probably the best part of the game, so I wanted to mention that upfront. This is a rather inventive take on the whole roguelite action game, one where your best offense is a good defense. Your ship has very little in the way of offensive capabilities, so your primary means of fending off the many enemies that hassle you is to trick them into attacking each other. This involves a lot of split-second maneuvers, and it feels utterly great when you pull that kind of thing off with style.
Your aim in each stage is to survive, but also to pick up packages that are dropped in and deliver them. Grabbing them is generally easy enough, but to deliver them you'll have to sit still in a particular spot for a short yet somehow agonizingly long period of time. After your run is done, you have the choice to give away your ill-gained packages for points or keep them for an upgrade to your ship. When you die, and you likely will, you'll get some permanent unlocks for your efforts. It's that kind of thing. The more you play, the more you'll have to play with.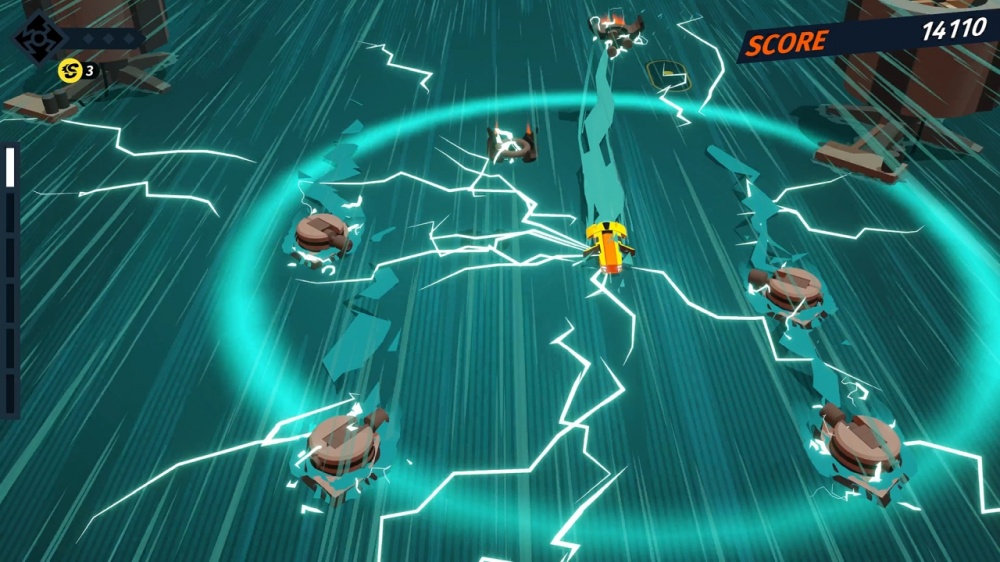 The initial playthrough is tough but doable, but those extras you unlock extend things a bit further. Unfortunately, there just isn't enough meat on the bones here for the kind of game this is. Score chasing is fun, but without an online leaderboard it's hard to get too engaged. (Editor's Note: There are in fact leaderboards, a player must win the game in order to post their score to it. We apologize for the error and feel that this warrants bumping the score up from 3.5 to 4.) It's frustrating because some thinking clearly went into the score mechanics here, offering better rewards to those who push their luck to the edge. If you don't mind competing with yourself, you'll get more from Swordship.
While Swordship has a good premise and an attractive presentation, it's ultimately a little too thin for the asking price. I think there's something to the dodge, dip, dive, and dodge gameplay that is at the core of the experience, you'll likely get your fill of it within an evening or two. Games of this sort really rely on variety to keep creating fun situations run after run, and Swordship falls a bit short in that regard. Cool only carries you so far in the end.
SwitchArcade Score: 4/5
New Releases
Kukoos: Lost Pets ($29.99)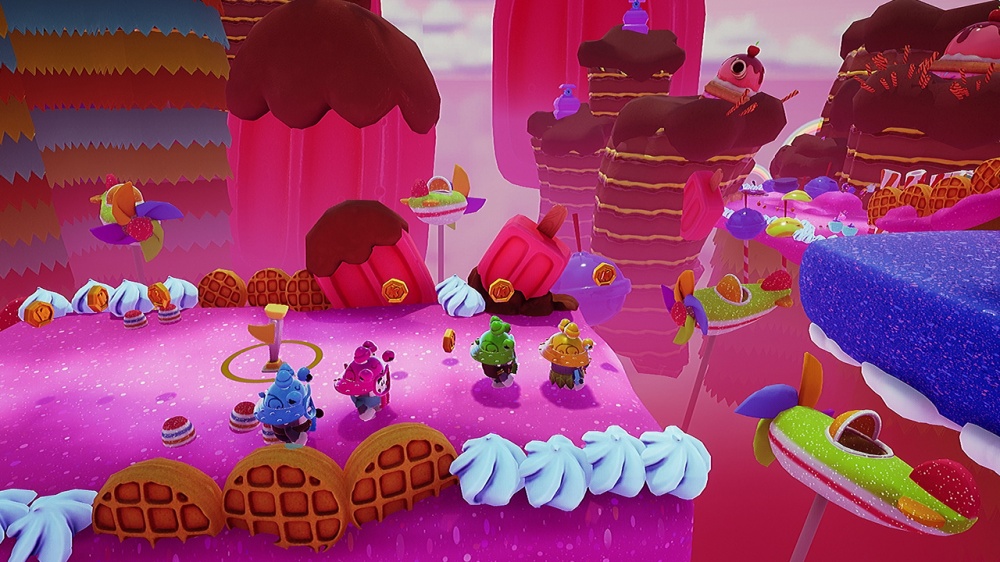 Here's a new 3D platformer that has an interesting gimmick wherein pets will grant you new abilities to use in the stages. A failed experiment has made all the Kukoos' pets run amok, and you'll have to help bring them back under control. There are twelve different Kukoos to play as, along with five different pets. Up to four players can team up via local multiplayer to tackle this one. I'll be doing a review soon if you want more details.
Paper Cut Mansion ($19.99)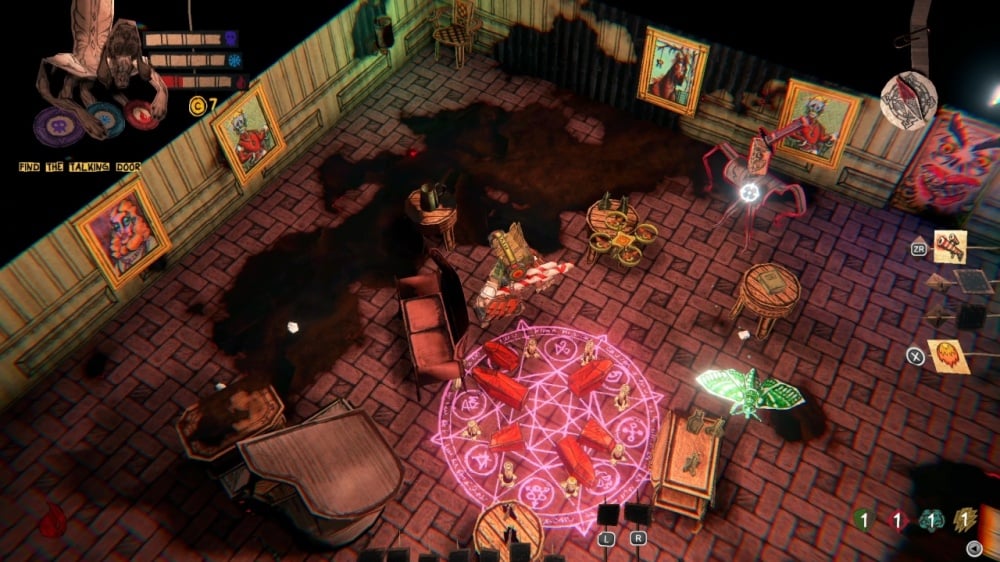 This is a horror-themed roguelite action game where you have to gather evidence and clues over the course of your various runs, eventually ending up at one of twenty-seven different endings. The mansion you're exploring has a cross-dimensional property to it, so you can sometimes jump to different versions of the same space. Despite this being a horror game, I will be doing a review of it. It's not really that scary, to be honest.
Sales
(North American eShop, US Prices)
Hey, a new low price for Steve Jackson's Sorcery!. That one is definitely worth grabbing if you like gamebooks or quirky RPGs. The individual games of Capcom Arcade 2nd Stadium are on for half price, in case you're the sort that likes to buy a la carte. Nothing too amazing in the outbox, but have a look through that too just to be sure.
Select New Games on Sale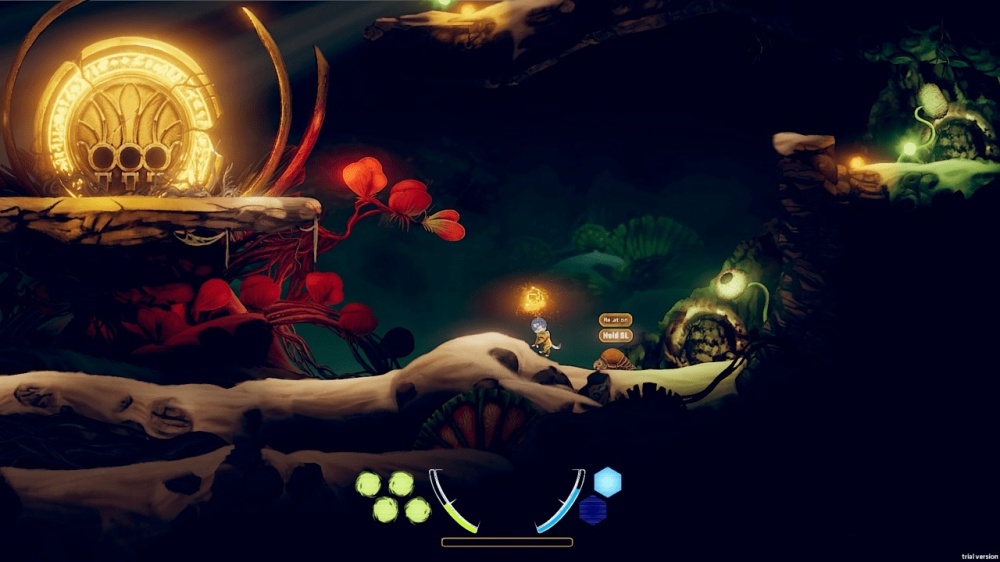 Space Tail: EJLH ($13.99 from $19.99 until 12/12)
Pure Chase 80's ($1.99 from $14.99 until 12/12)
Hand of Fate 2 ($13.49 from $29.99 until 12/13)
Gibbous: A Cthulhu Adventure ($9.99 from $19.99 until 12/13)
Hidden Paws ($2.39 from $3.99 until 12/19)
Capcom Arcade 2nd Stadium, Assorted ($1.99 from $3.99 until 12/21)
Knights & Guns ($1.99 from $14.99 until 12/26)
Pocket Pool ($1.99 from $3.99 until 12/26)
Master Spy ($5.99 from $9.99 until 12/26)
Will You Snail? ($7.49 from $14.99 until 12/26)
Flippin Kaktus ($5.99 from $11.99 until 12/26)
Cyjin: The Cyborg Ninja ($5.99 from $9.99 until 12/26)
Wallachia: Reign of Dracula ($4.49 from $14.99 until 12/26)
Okinawa Rush ($9.99 from $19.99 until 12/26)
Dadish 3 ($1.99 from $9.99 until 12/26)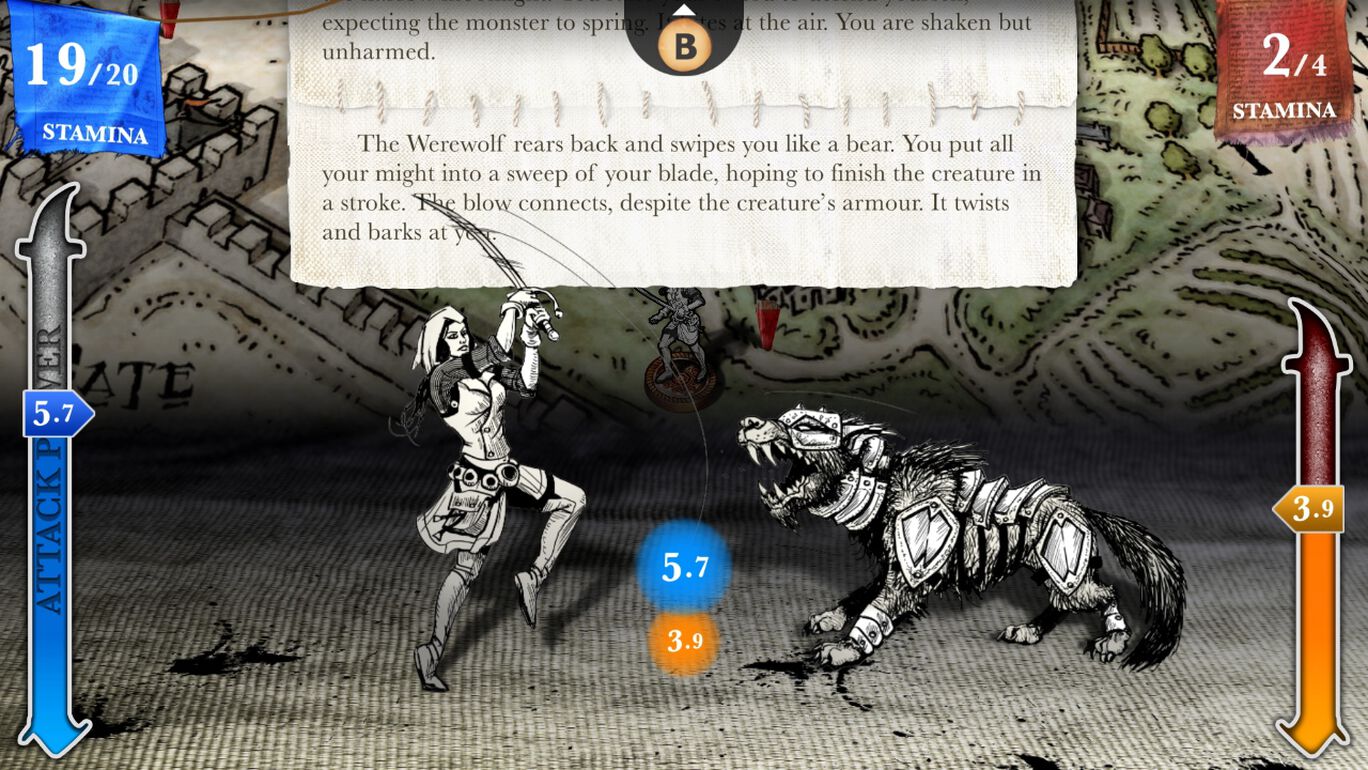 Steve Jackson's Sorcery! ($14.99 from $24.99 until 12/26)
Alder's Blood: DE ($5.99 from $19.99 until 12/26)
Tanuki Justice ($5.99 from $14.99 until 12/26)
One True Hero ($8.99 from $14.99 until 12/26)
Crypt of the NecroDancer ($3.99 from $19.99 until 12/26)
Paradise Lost ($2.99 from $14.99 until 12/26)
Lumberhill ($4.49 from $14.99 until 12/26)
Fort Triumph ($5.99 from $19.99 until 12/26)
Red Wings: American Aces ($2.39 from $11.99 until 12/26)
Tools Up! ($1.99 from $19.99 until 12/26)
Sales Ending Tomorrow, Wednesday, December 7th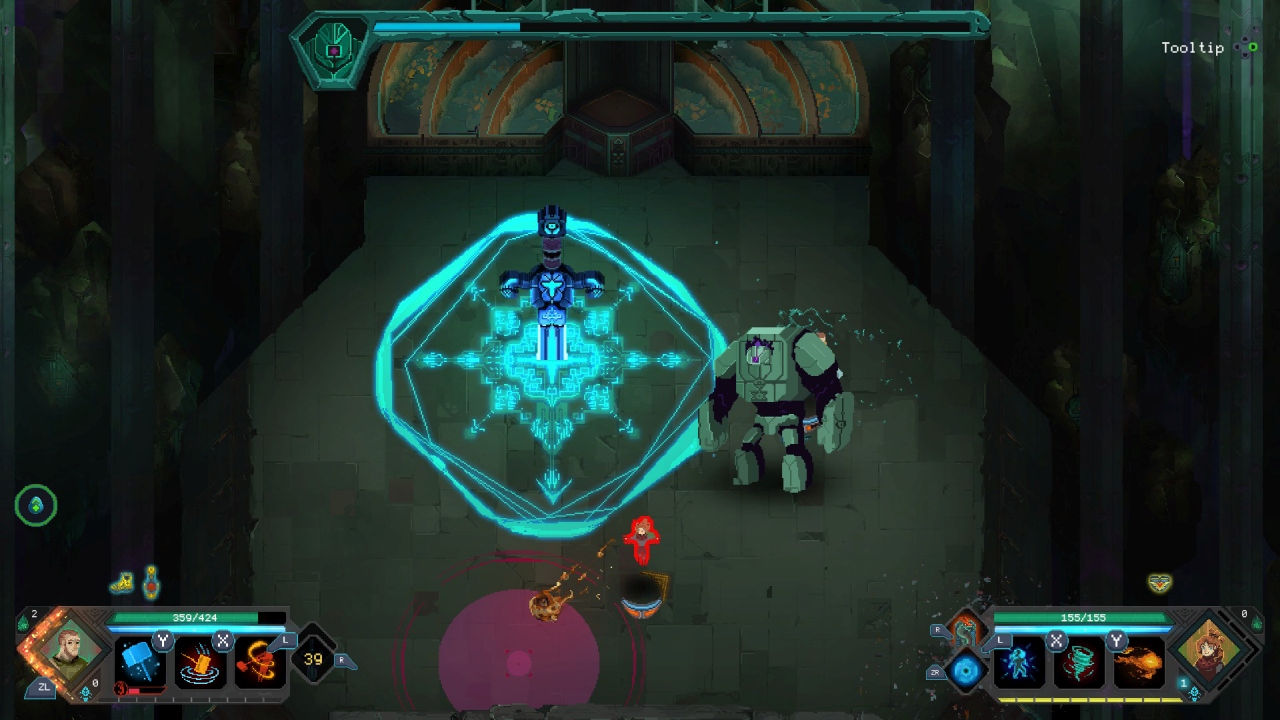 Children of Morta ($5.49 from $21.99 until 12/7)
Children of Morta Complete ($9.44 from $26.99 until 12/7)
Detective Di: Silk Rose Murders ($2.89 from $12.99 until 12/7)
Floogen ($1.99 from $3.99 until 12/7)
Gem Wizards Tactics ($1.99 from $12.99 until 12/7)
Inukari Deluxe Edition ($1.99 from $7.99 until 12/7)
Moonlighter ($3.74 from $24.99 until 12/7)
Moonlighter Complete ($5.79 from $28.99 until 12/7)
OMG Police: Car Chase TV ($1.99 from $4.99 until 12/7)
Power Racing Bundle 2 ($2.54 from $16.99 until 12/7)
Pro Gymnast Simulator ($1.99 from $19.99 until 12/7)
RazerWire: Nanowars ($1.99 from $9.99 until 12/7)
Rolling Car ($1.99 from $7.99 until 12/7)
This War of Mine CE ($1.99 from $39.99 until 12/7)
That's all for today, friends. I have to go to the fancy hospital again tomorrow to get the results of last week's tests. Cross your fingers for me, if you don't mind. I'll take whatever luck I can get. I should be back in time to do the article, so look forward to new release summaries, sales lists, and some reviews courtesy of Mikhail. I hope you all have a terrific Tuesday, and as always, thanks for reading!
[ad_2]

Source link