Slow Cooker Chicken Pot Pie Soup that packs all the creaminess you love from a traditional chicken pot pie without all those fillers.
This chicken pot pie soup recipe is packed with veggies and made creamy with a homemade healthy roux in the slow cooker.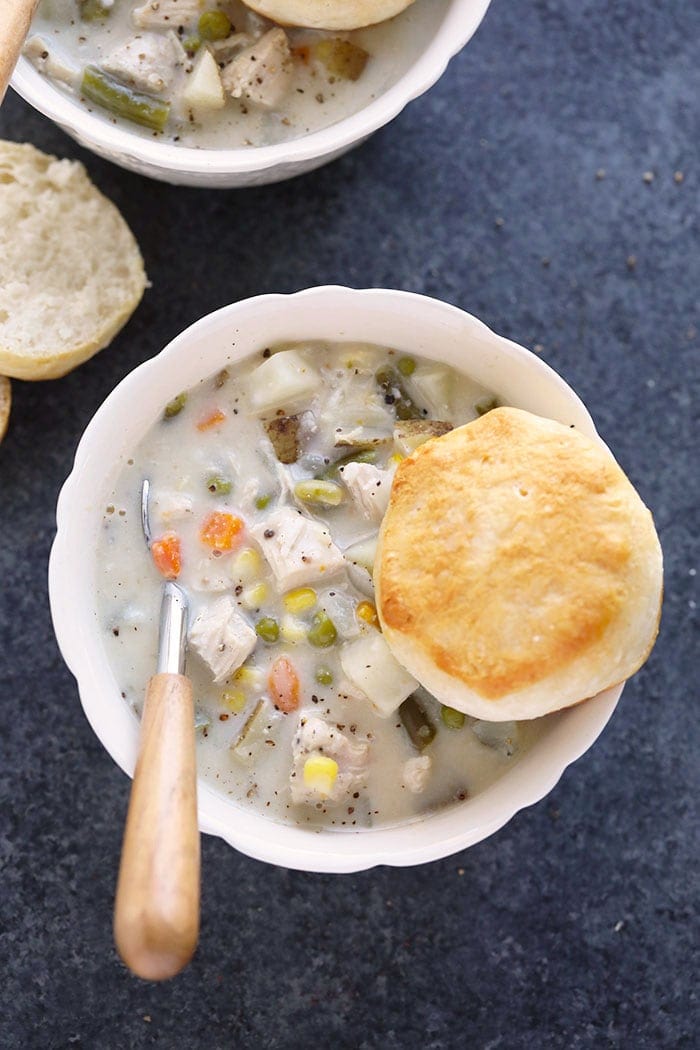 Slow Cooker Chicken Pot Pie Soup
We're here to introduce you to the best chicken pot pie soup recipe you ever did see. And it's made completely in the slow cooker.
Seriously, this soup is deliciously creamy, and packed with chicken and hearty veggies. Serve it with a flakey biscuit, and it tastes just like the real deal.
Why you'll love it!
Amazing meal prep: Chicken pot pie soup is an excellent meal prep idea because it will literally give you soup for days. This particular recipe serves 6.
Healthy: Our chicken pot pie soup recipe is made with lean diced chicken and tons of veggies making it high in protein and fiber.
Cook on low or high: Need dinner quick? Cook this in the slow cooker on high! Want to set it and forget it all day while you're out of the house? Cook it on low!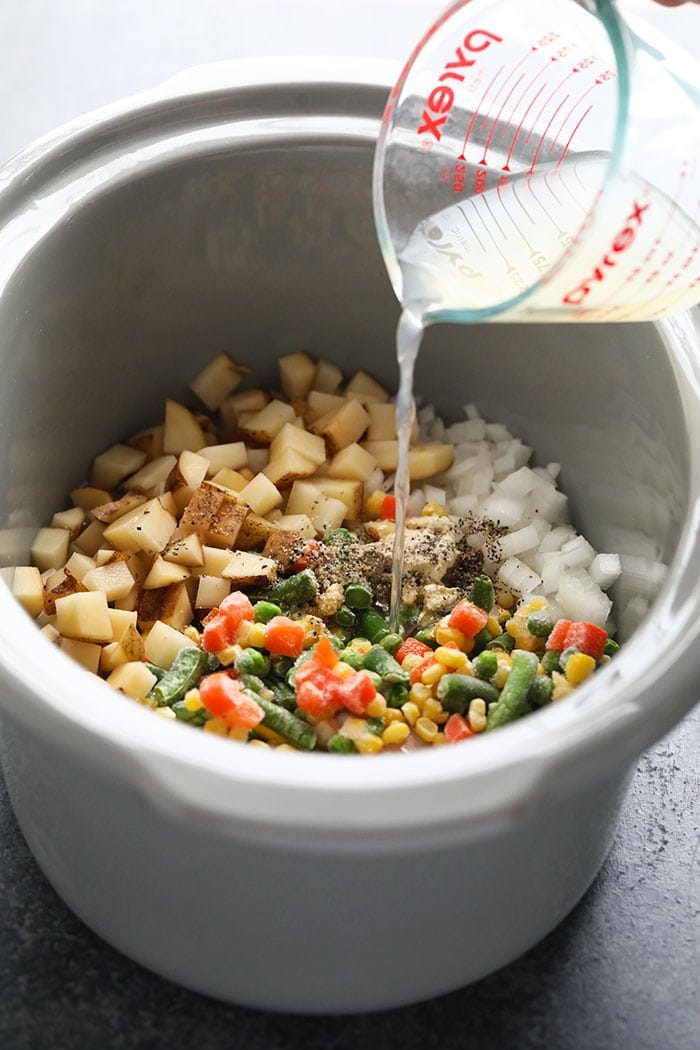 Chicken Pot Pie Soup Ingredients
for the Chicken Pot Pie Soup
Boneless skinless chicken breast
Frozen vegetable mix
Yellow onion
Russet potato
Onion powder
Poultry seasoning
Ground oregano
Ground black pepper
for the creamy Roux
Butter
White whole wheat or white flour
Heavy cream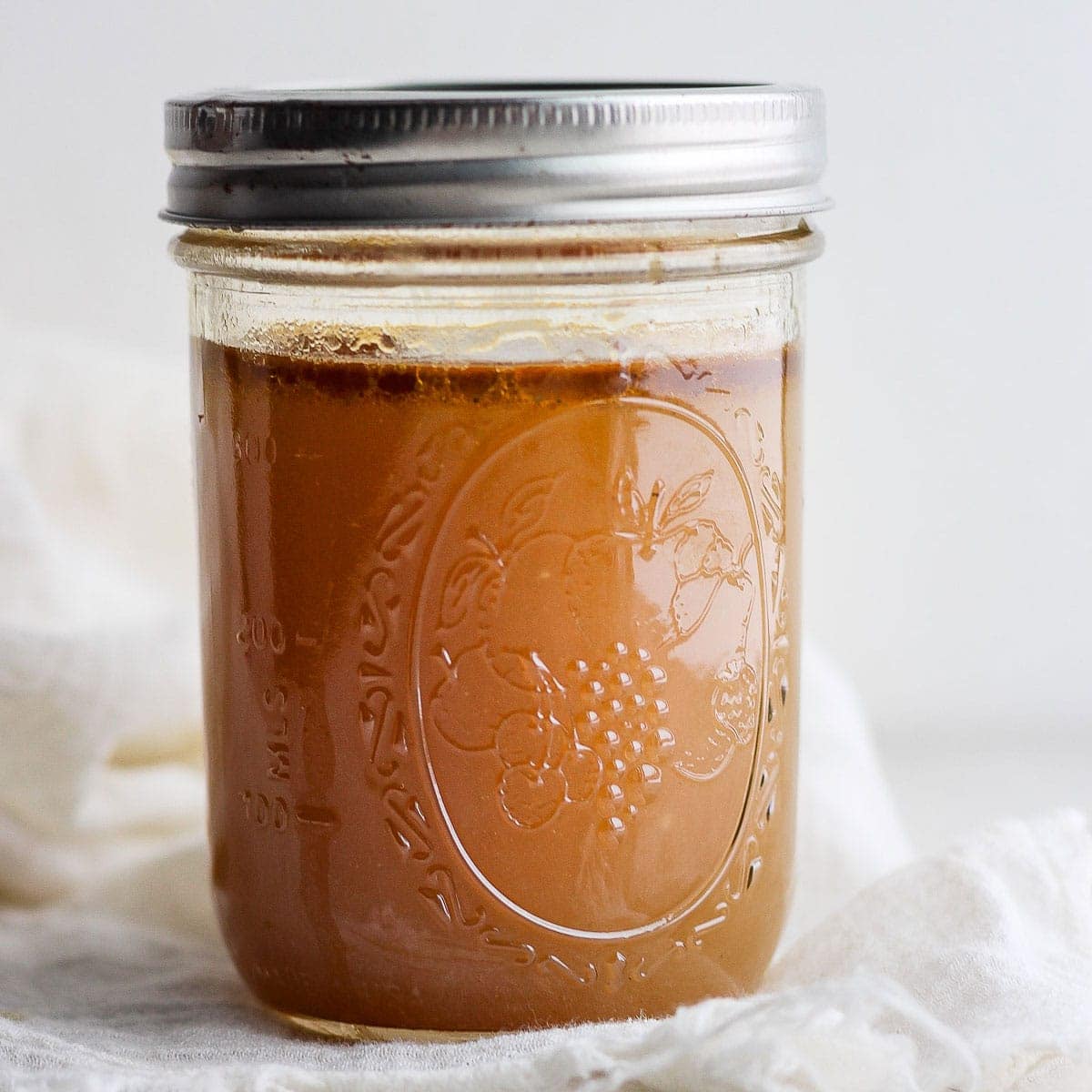 Try it!
Homemade Chicken Broth
Make this homemade chicken broth and use it in your favorite soup recipe! This broth is the most flavorful chicken broth on the internet. You can use it in soups, chilis, sauces, and more!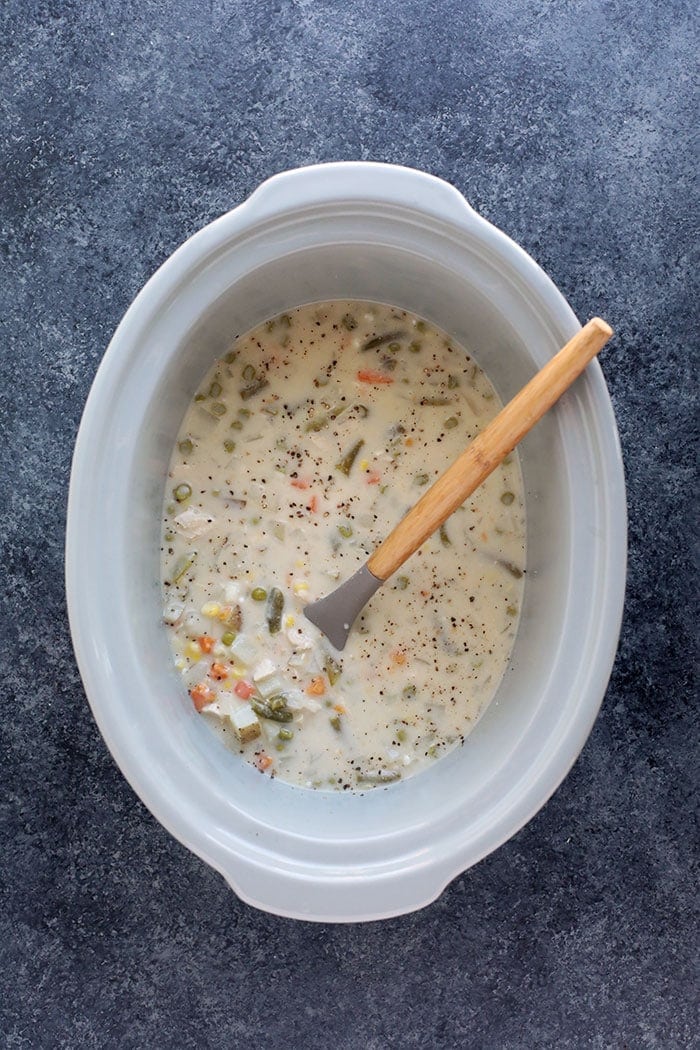 How to Make Chicken Pot Pie Soup
Everything in the slow cooker
Place everything for your chicken pot pie soup into the slow cooker. Mix well and make sure chicken is submerged in liquid.
Cook on low or high: Cover your slow cooker and cook on high for 2-4 hours OR on low for 6-8 hours.
Prepare the creamy roux
With 1 hour remaining in your cook time, start making your roux.
In a small saucepan, melt butter over medium/high heat. Lower heat to medium heat and add flour to butter, and mix with a whisk until mixture turns into a crumble.
Add roux to slow cooker
Add roux to the slow cooker and whisk soup until butter and flour mixture dissolves.
Finish cooking
Place cover on the slow cooker, turn to high if it's not already on high, and let cook for an additional 1 hour to allow broth to thicken.
Dice cooked chicken & enjoy!
Once chicken is fully cooked, remove from slow cooker and cut into bite-sized chunks. Add chicken back to the slow cooker and mix. Finally, add heavy cream to soup, mix, and serve!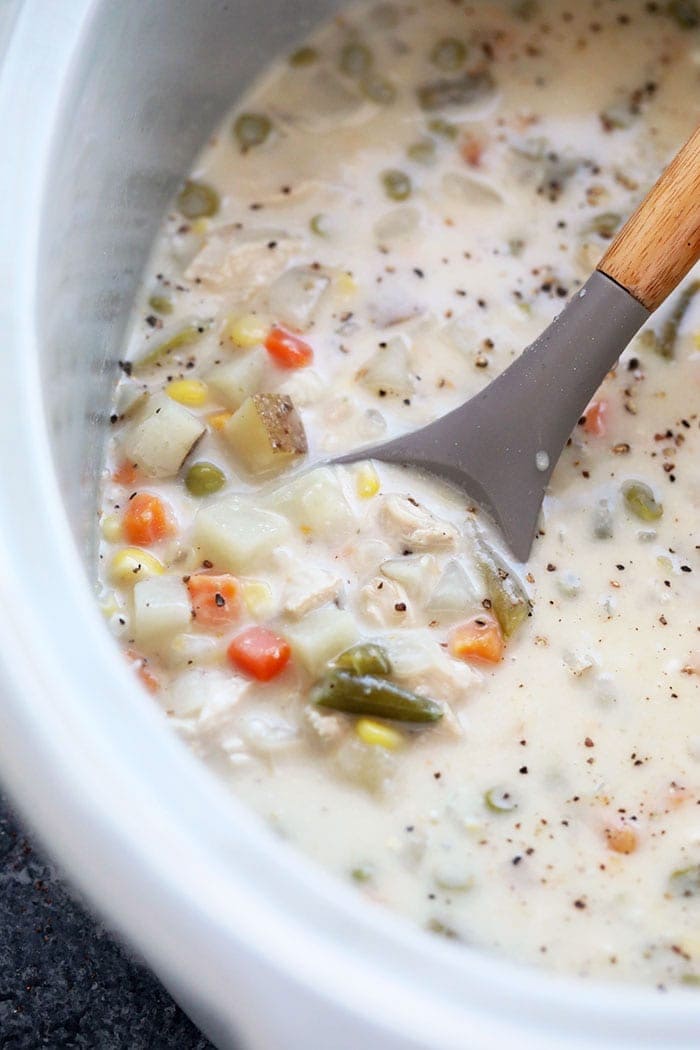 Top Tips
Cook on low or high: one of the best things about this slow cooker chicken pot pie soup is you can cook it on low or high depending on your preference for cook time!
Shred or dice the chicken: we love dicing the chicken for this soup, but feel free to shred yours if you prefer.
Choose any frozen veggies: the frozen veggie mix that we used included green beans, peas, carrots and corn, but feel free to use 20 oz. of any frozen veggies you'd like.
Storage
Store your chicken pot pie soup in an airtight container in the refrigerator for up to 5 days. We love storing ours right in the slow cooker if you have enough leftovers 😀
To reheat: place soup in a microwave-safe bowl and microwave on high for 60-90 seconds.
Freezer Directions
Can you freeze chicken pot pie soup? YES! We have one tip for you before we share how to freeze it. DON'T ADD THE HEAVY CREAM until you serve it. Why? If you freeze heavy cream, you risk curdling dairy when you reheat.
So, to freeze your soup, just follow this simple tutorial on How to Freeze Soup.
Refrain from adding heavy to your soup if you're planning to freeze it for later. Cook the soup as directed.
Let the soup cool and then transfer it into an airtight container or freezer-safe gallon-size bag.
Remove as much air as possible and then seal.
Freeze for up to 3 months.