[ad_1]

Hello gentle readers, and welcome to the SwitchArcade Round-Up for December 12th, 2022. In today's article, we make up for a slow slate of new releases by pushing a bunch of reviews. Kukoos: Lost Pets, Paper Cut Mansion, Samurai Maiden, and Togges all get evaluated today. We then take a look at the sole new release, Wavetale, before heading into the usual lists of new and expiring sales. Let's go!
Reviews & Mini-Views
Kukoos: Lost Pets ($29.99)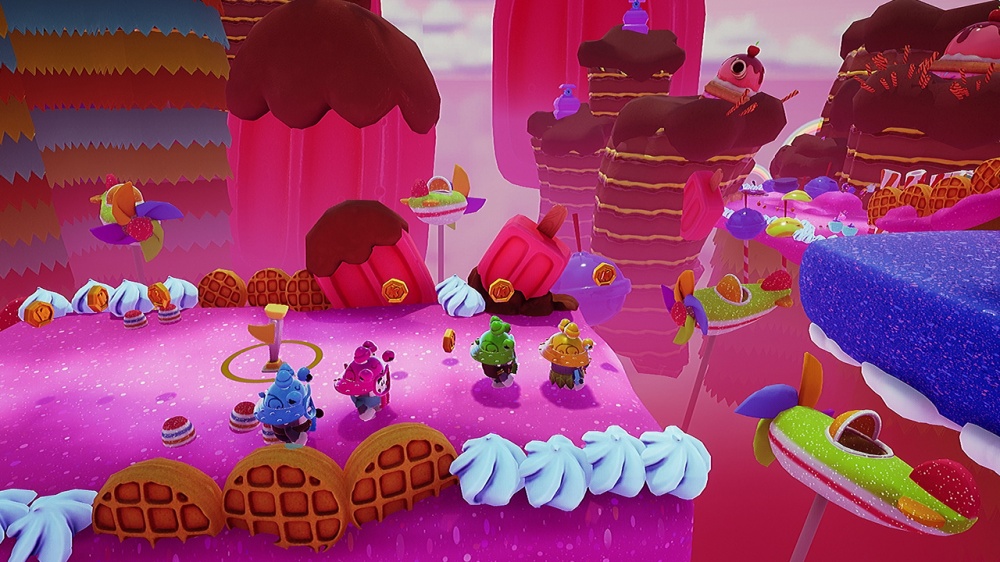 Kukoos: Lost Pets is a pretty good 3D platformer that gets even more fun when you add more players. Multiplayer 3D platformers are rare enough that when an even half-decent one comes out, it's worth paying attention to. Kukoos: Lost Pets is more than half-decent, it's actually properly good. Level designs are fun to navigate with a few secrets here and there, but laid out in such a way that they work even with multiple players in the mix. That's not easy to pull off.
On the negative side, this Switch version of the game suffers from a number of technical issues. The framerate goes all over the place when things get busy, and they're pretty much always busy if you're playing multiplayer. The loading times are also lengthy, which can be very irritating when you die. There's a load screen every time you do, and it's a lot longer than I'd like for this kind of thing. I also think the game has way too many cutscenes, but you can at least skip them.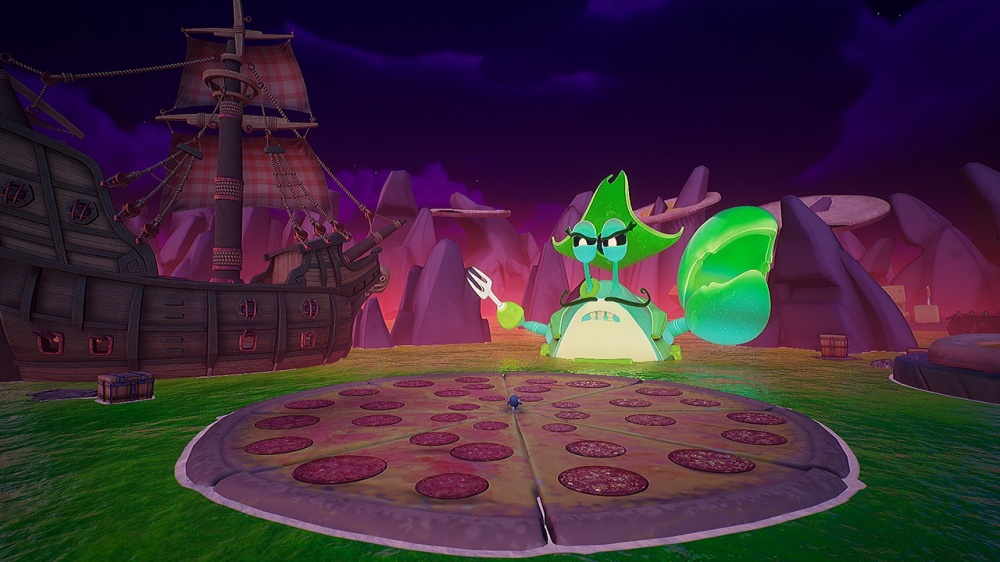 I think Kukoos: Lost Pets gets enough right that if you enjoyed games like Super Mario 3D World and are looking for another multiplayer platformer, you should give it a look. As a solo affair, it's a bit of a harder sell. It's certainly on the good side of the line, but with all of its technical problems and the heavy competition in this space it's hard to be too enthusiastic about it. Probably best enjoyed on another platform, but it's enjoyable enough on Switch.
SwitchArcade Score: 3.5/5
Paper Cut Mansion ($19.99)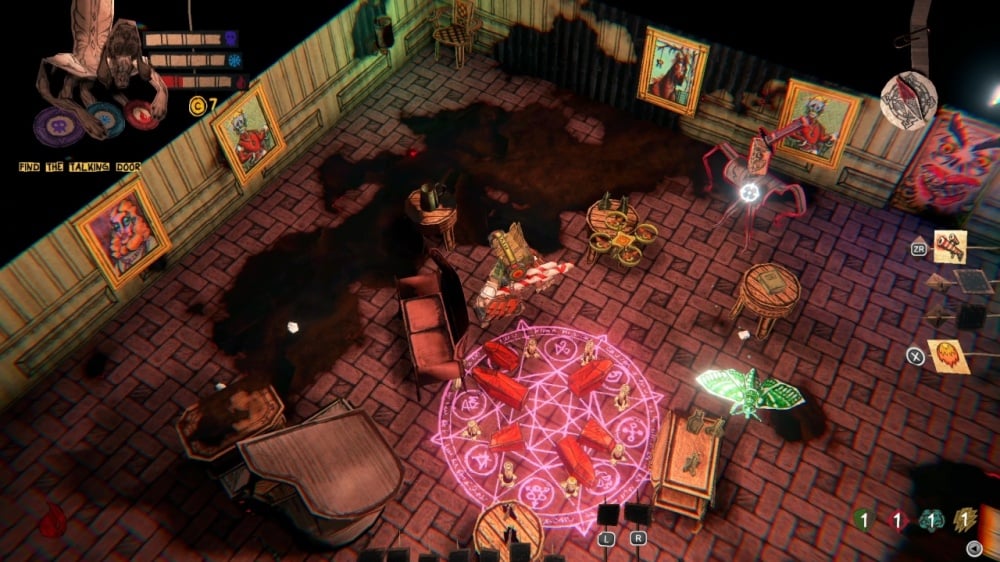 This one seems really cool on paper (sorry not sorry), but in practice it just doesn't work very well. You enter the titular mansion and search rooms for evidence and useful items to lead you to the next floor, all while dealing with traps and monsters that dog you along the way. There are portals to other dimensions, and you'll need to explore those in order to maximize your chances at survival. It's procedurally generated, so the idea is that you get a new survival-horror adventure every time you play. Oh, and everything is done up to look like it was crafted from paper. That's neat.
As much as procedural generation might look like a silver bullet, it can be tricky to balance it in such a way that things don't get too repetitive for the player. Maybe you have tons of chunks for the game to choose from. Maybe you have an unlock system that keeps introducing new elements. Using it in an adventure game is a particularly treacherous path to walk as players are likely to notice repeated puzzles more easily than repeated room designs. Unfortunately, Paper Cut Mansion drops the ball on all of this. Things repeat way too often, the unlocks are way too slow, and you are definitely going to get well-acquainted with the puzzles if you play more than a few times.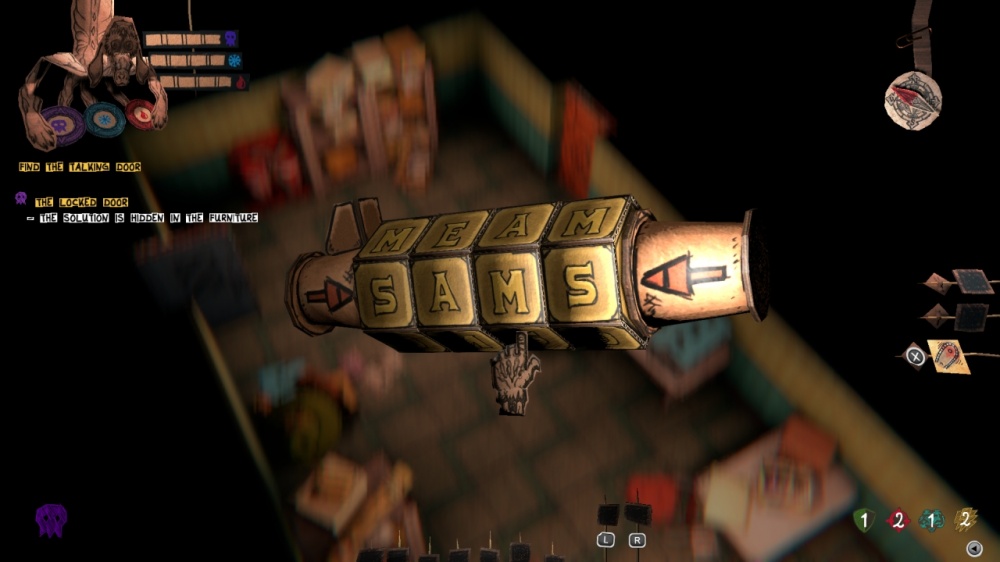 Paper Cut Mansion has a good sense of style and I love the premise, but it just doesn't work well as a roguelite-style game. It's too obvious when the puzzles start repeating, and they quickly do, and the whole thing gets a little too rote before long. At the same time, the procedural generation keeps the design from being as tight as it could have been if it were hand-made. It's a game that is very much at odds with itself, and that comes through clearly in the gameplay.
SwitchArcade Score: 2.5/5
Samurai Maiden ($59.99)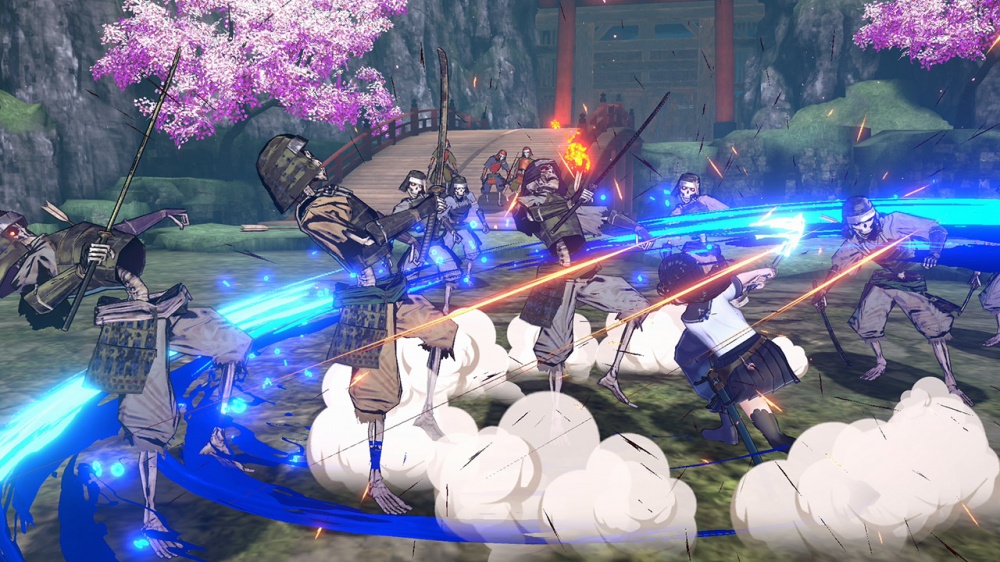 You know, it's always refreshing to see a game that embraces stupidity. Samurai Maiden is silly as heck. You play as a schoolgirl who is zapped back to the Sengoku era of Japan where she immediately meets Nobunaga Oda and is declared a Priestess who will save the world. She is accompanied by three ninjas, two of whom hail from another world. They hand her a sword and it turns out she's actually pretty good with it, so off they go. An adventure of slicing up monsters and taking selfies begins, with a heavy layer of yuri romance thrown on top.
If you remember those somewhat trashy B-game slash-em-ups you used to be able to find a dime a dozen in the PlayStation 2 era, that is exactly the vibe Samurai Maiden carries. The gameplay is adequate and not an inch more than that, with a nicely expanding array of moves that come out smoothly enough. Beyond the basic combat moves, you can also call in your ninja friends for some special moves. Sometimes you can even lay a smooch on them to really power things up. Between battles you can upgrade your equipment, change your load-out, and if you've raised your affection levels enough with one of the girls, watch a short story scene that ends with you getting a new move.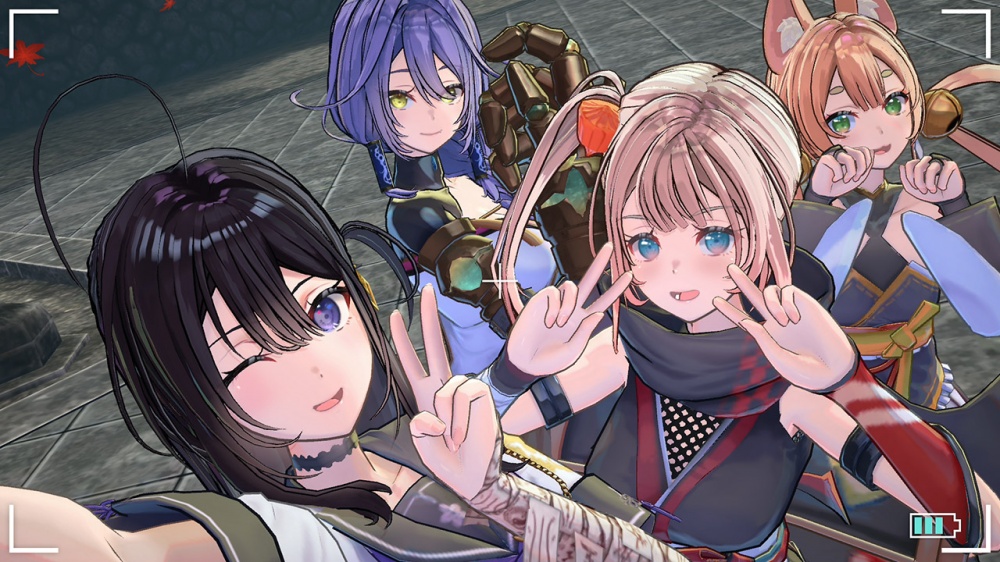 There's a fair bit of story in this game, largely told through a lengthy series of text boxes and Japanese dialogue. It feels part visual novel in that sense. Like the gameplay, it's fine but not much more. The expected tropes roll in, the dialogue is decently written, and the game just has fun with the concept as much as it can. As you would probably also expect, the game has an absolute butt-load of paid DLC. New music, new costumes, new weapons. Nothing necessary, but if you want everything you'll have to pay a decent premium.
I can't say that Samurai Maiden doesn't do what it seems to have set out to do: have a cute schoolgirl and her cute ninja friends slice and dice weird creatures to save the world while also sharing smooches. It doesn't drop the ball on its gameplay elements, but all of that is clearly in service to the cheeky premise. If you like the basic idea of the game, I think you'll find it does what it needs to in order to avoid disappointing you. If the concept doesn't grab you, there is nothing here that will change your mind.
SwitchArcade Score: 3.5/5
Togges ($19.99)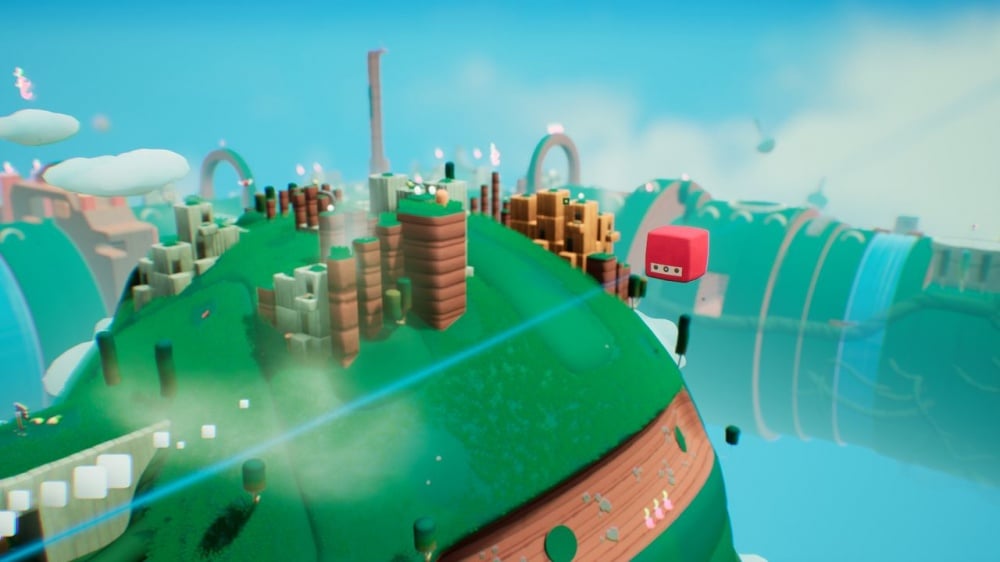 Togges is an odd kind of platformer, and I think some people are going to absolutely love it. You play as a little Roomba-like thing called a Toomba (very subtle) that can suck up and spit out objects called Togges. Togges come in a variety of colors, each with their own properties, and the main rule is that to put one down it has to be connected to or very near to an existing Togge. You can have a ton of these out at a time, so the idea is to make trails of them and stack them to get where you need to go and solve the game's many puzzles.
The level count isn't terribly high, but the key thing about them is that they are absolutely huge. Just big, sprawling areas, filled with little mini challenges for you to solve. The game doesn't try to guide you all that much, and that could be a problem for some people. It also doesn't do a great job of teaching you the things you need to know when you need to know them. On the positive side of things, the open-ended nature also applies to how you solve various problems. There's a lot of room for improvisation here, and that's always a good thing in my books.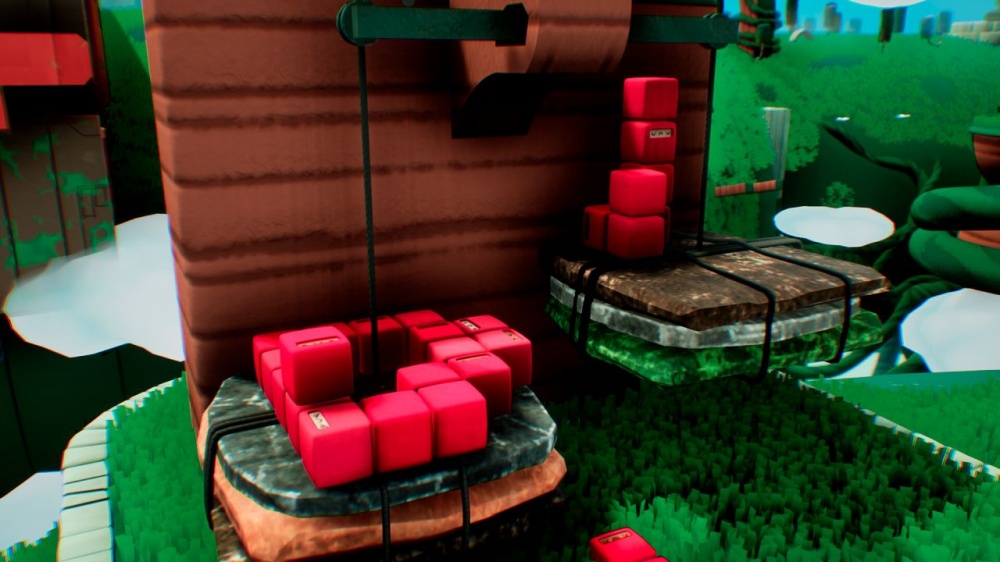 You can see the games that influenced Togges in its design in a lot of places, but as a whole work it is certainly its own thing. It has a lot of interesting ideas, and it gives the player a lot of agency in how they want to achieve their goals. It's also very cute. That said, its hefty levels are probably too big for their own good, making for a very overwhelming experience that is probably going to turn some players off. You probably know yourself how you would feel about that kind of set-up, so if you think you're fine with it, you'll probably be won over by Togges' charms.
SwitchArcade Score: 3.5/5
New Releases
Wavetale ($29.99)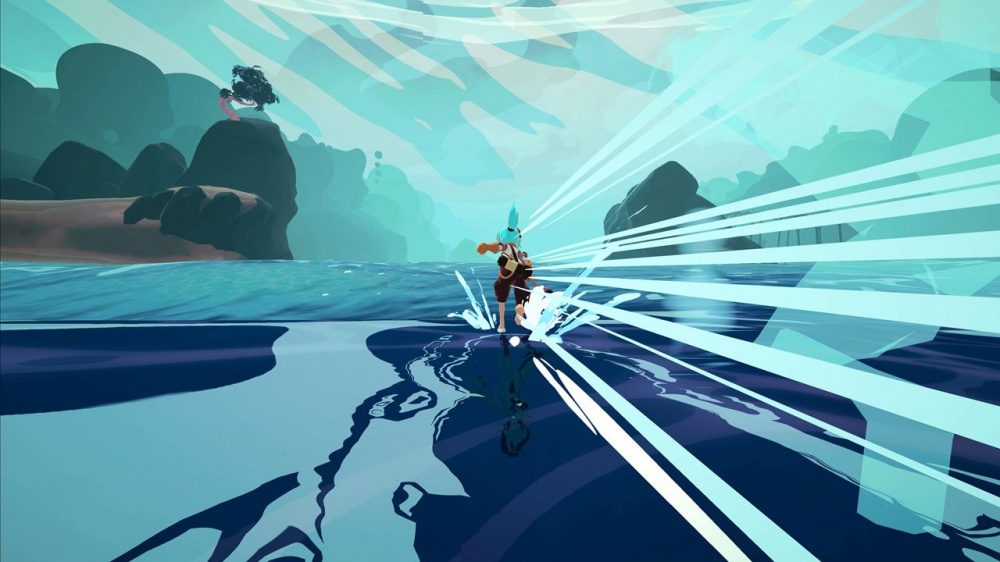 Thunderful just keeps tossing out releases left and right lately, and they've all been rather decent so far. Wavetale sees you surfing the seas, exploring a submerged city by swinging from building to building. Naturally, there's an emotional story to go with all of this action. Such is the way these days. You can collect new hats, hair dyes, and so on to customize your character with. I'll have a review of this one at some point here. Yes, I am in over my head right now. Please bear with me.
Sales
(North American eShop, US Prices)
I don't really have any strong feelings about anything in the inbox today, so I'm going to leave it up to you to check the list and see if something strikes your fancy. Not much in the outbox, but Hand of Fate 2 and and Sakuna: Of Rice & Ruin are there and perhaps worth consideration if you don't already own them.
Select New Games on Sale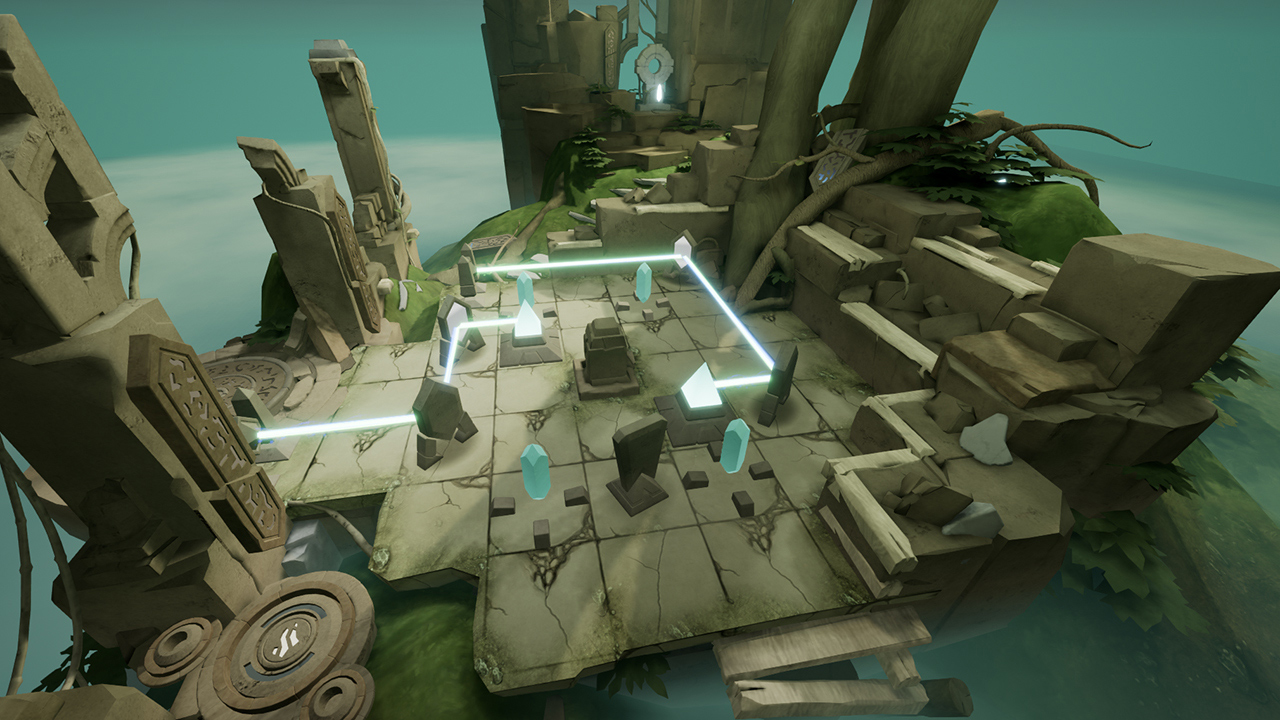 Archaica The Path of Light ($1.99 from $14.99 until 12/19)
Aery Last Day on Earth ($3.99 from $9.99 until 12/28)
Aery Dreamscape ($3.99 from $9.99 until 12/28)
Aery Little Bird Adventure ($2.79 from $6.99 until 12/28)
Tanky Tanks ($2.39 from $5.99 until 12/28)
Death Park 2 ($2.79 from $6.99 until 12/28)
Murder Diaries 2 ($3.99 from $9.99 until 12/28)
Flying Hero X ($3.99 from $9.99 until 12/28)
One Last Memory ($3.99 from $9.99 until 12/28)
From Heaven to Earth ($3.99 from $9.99 until 12/28)
Destropolis ($1.99 from $5.99 until 12/29)
Exertus Redux ($2.06 from $4.39 until 12/30)
Logic Pic ($1.99 from $7.99 until 12/30)
The Suicide of Rachel Foster ($1.99 from $19.99 until 12/30)
Venice Taxi Boats ($5.19 from $12.99 until 12/30)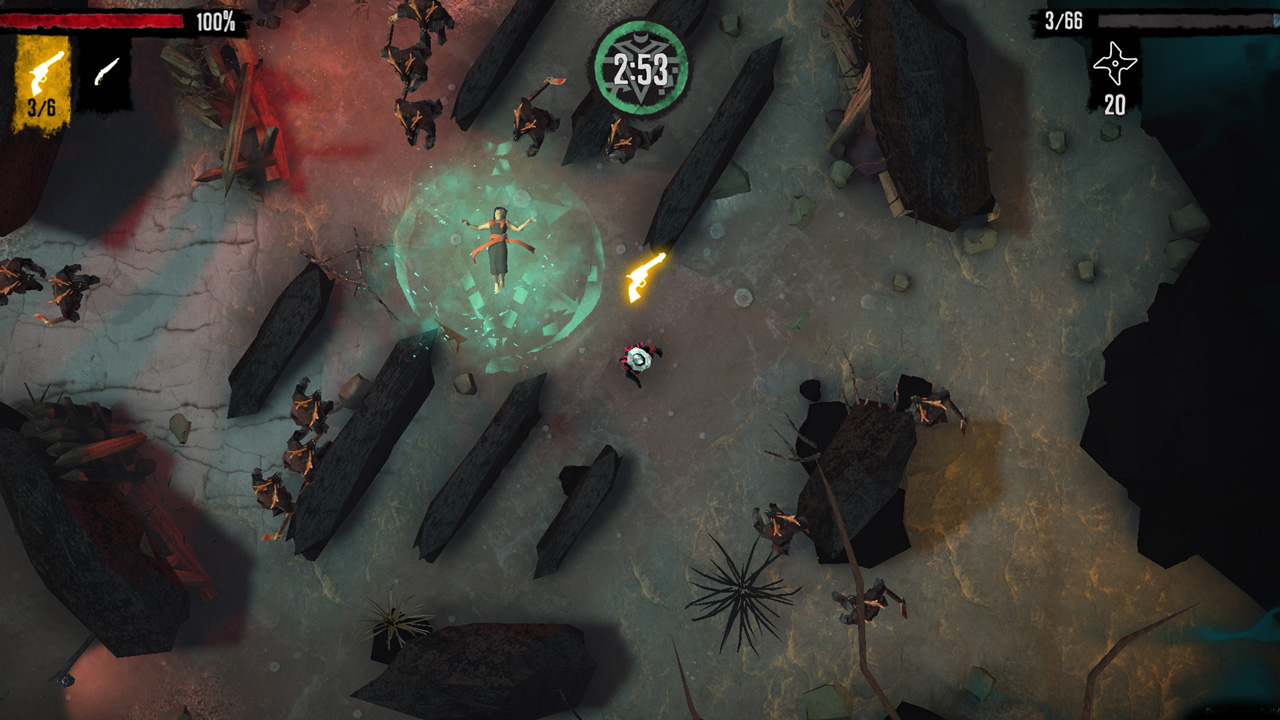 Ritual Crown of Horns ($1.99 from $19.99 until 12/31)
Last Threshold ($1.99 from $4.99 until 12/31)
The Padre ($1.99 from $19.99 until 12/31)
Dark Minute: Kira's Adventure ($2.99 from $9.99 until 12/31)
Buddy Simulator 1984 ($6.99 from $9.99 until 12/31)
Warpips ($9.99 from $19.99 until 12/31)
Runefall 2: Collector's Edition ($7.49 from $9.99 until 12/31)
I Love Finding More Cats ($2.99 from $9.99 until 12/31)
I Love Finding Critters ($2.99 from $9.99 until 12/31)
Dexter Stardust: Adv. in Outer Space ($4.99 from $9.99 until 1/1)
Explosive Dinosaurs ($1.99 from $7.99 until 1/1)
Galacticon ($2.49 from $4.99 until 1/1)
A Winding Path ($3.49 from $6.99 until 1/1)
Space Ducks: The Great Escape ($2.49 from $4.99 until 1/1)
Sales Ending Tomorrow, Tuesday, December 13th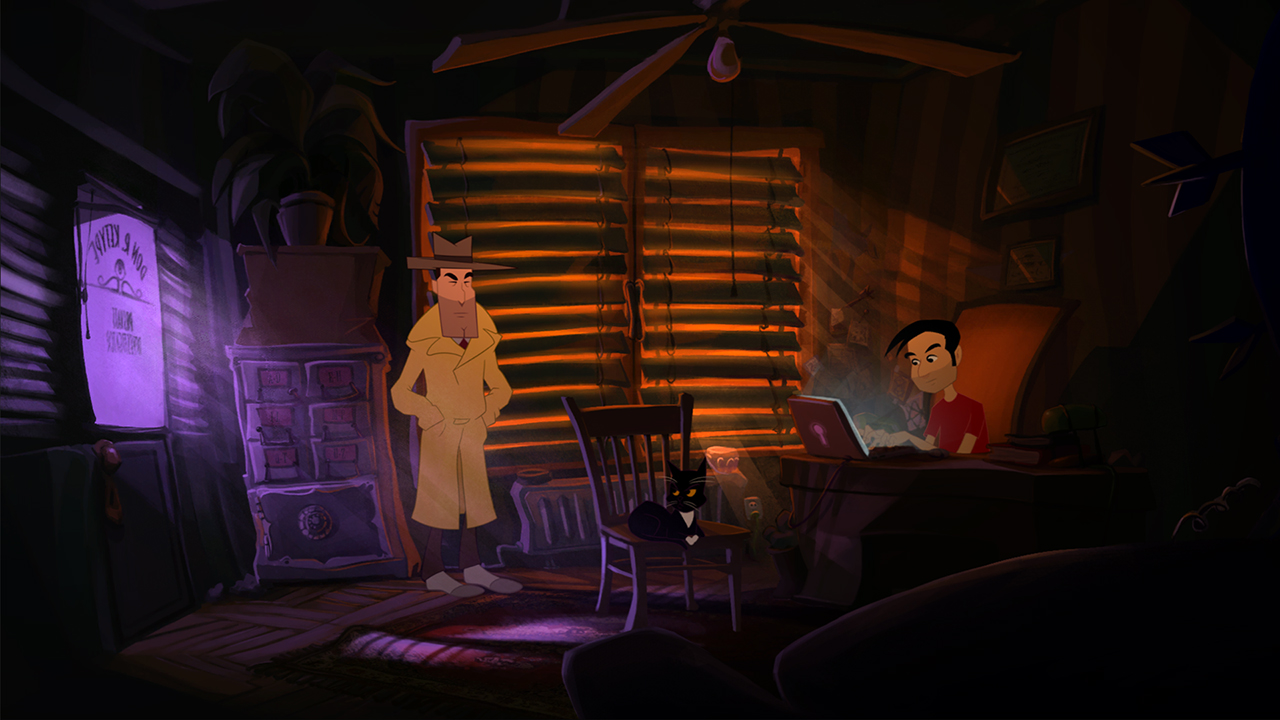 Gibbous: A Cthulhu Adventure ($9.99 from $19.99 until 12/13)
Hand of Fate 2 ($13.49 from $29.99 until 12/13)
Sakuna: Of Rice & Ruin ($19.49 from $29.99 until 12/13)
Xenon Racer ($3.74 from $14.99 until 12/13)
That's all for today, friends. We'll be back tomorrow with more new releases, more sales, more reviews, and perhaps a bit of news. I have so many RPGs in my review queue right now that it's almost frightening. Can I get them all done before Christmas? Let's hope so. I hope you all have a magnificent Monday, and as always, thanks for reading!
[ad_2]

Source link