[ad_1]

Hello gentle readers, and welcome to the SwitchArcade Round-Up for April 13th, 2023. In today's article, we've got the big Thursday line-up of games to go through. Hello Kitty got delayed! How unfortunate. We've still got a few decent games to look at, though. Most of them have bonkers prices for some reason, but such is how things go some days. After that, some lists of sales. Oh, and some news as well. Some sort of Zelda thingamabob? Anyway, let's get to business!
News
Check Out the Final Pre-Launch Trailer for 'The Legend of Zelda: Tears of the Kingdom'
This is one of those situations where I'm writing a thing before it happens and you'll be reading it after, so all I can really do here is tell you the facts. The final pre-launch trailer for The Legend of Zelda: Tears of the Kingdom is up, it's roughly three minutes long, and I'm guess it's really slick. I mean, who's going to buy a Zelda game unless the marketing is perfect, right? Anyway, enjoy this look at the game and get excited, because it's really just around the corner now.
New Releases
Cannon Dancer/Osman ($29.99)
Strider is an interesting game because it has three games you could reasonably refer to as its sequel. There was that pile of garbo made by Tiertex and published by US Gold, the decent-but-forgettable arcade game made by Capcom itself, and this game. You see, Strider's creator left Capcom sometime after Strider came out and joined Mitchell Corporation, where he made this game as a spiritual successor of sorts. It's quite good, and it's never had a home port before. I just wish ININ had bothered to put some extra gusto into this release considering the premium price. You get the game running in the usual Ratalaika wrapper with a few extra options and no bonus materials at all. I'll have a review of this soon, but I can probably sum it up by saying that it's a good game at a tough-to-swallow price.
Castle of Shikigami2 ($34.99)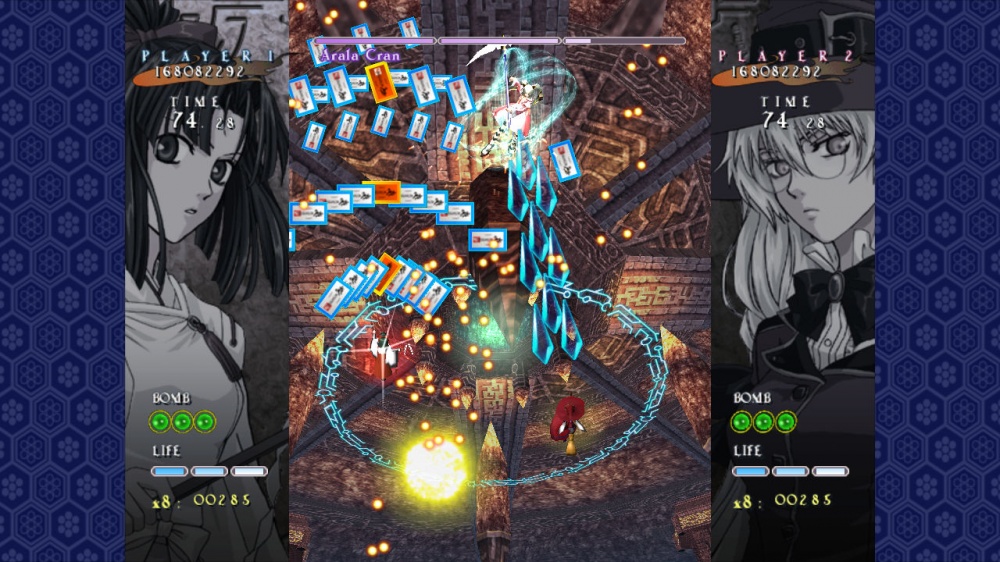 Alfa System's 2003 vertical shooter for the SEGA NAOMI arcade hardware comes to the Switch in this port courtesy of Cosmo Machia. And yes, that's Castle of Shikigami 2 alright. This version adds a couple of new modes to make the game more approachable to beginners and allow you to see all of its story even if you don't have a friend to play with. It also has online leaderboards. I'm not sure why they're charging fifteen bucks more here than they are on Steam, but it really does move this from an easy recommendation for shooter fans to a far more tentative one. I'll be frank: any of the Cave shoot-em-ups selling for almost half this price run absolute circles around Castle of Shikigami 2. But if you're a fan and don't mind the price, here you go.
Arcade Archives Dig Dug II ($7.99)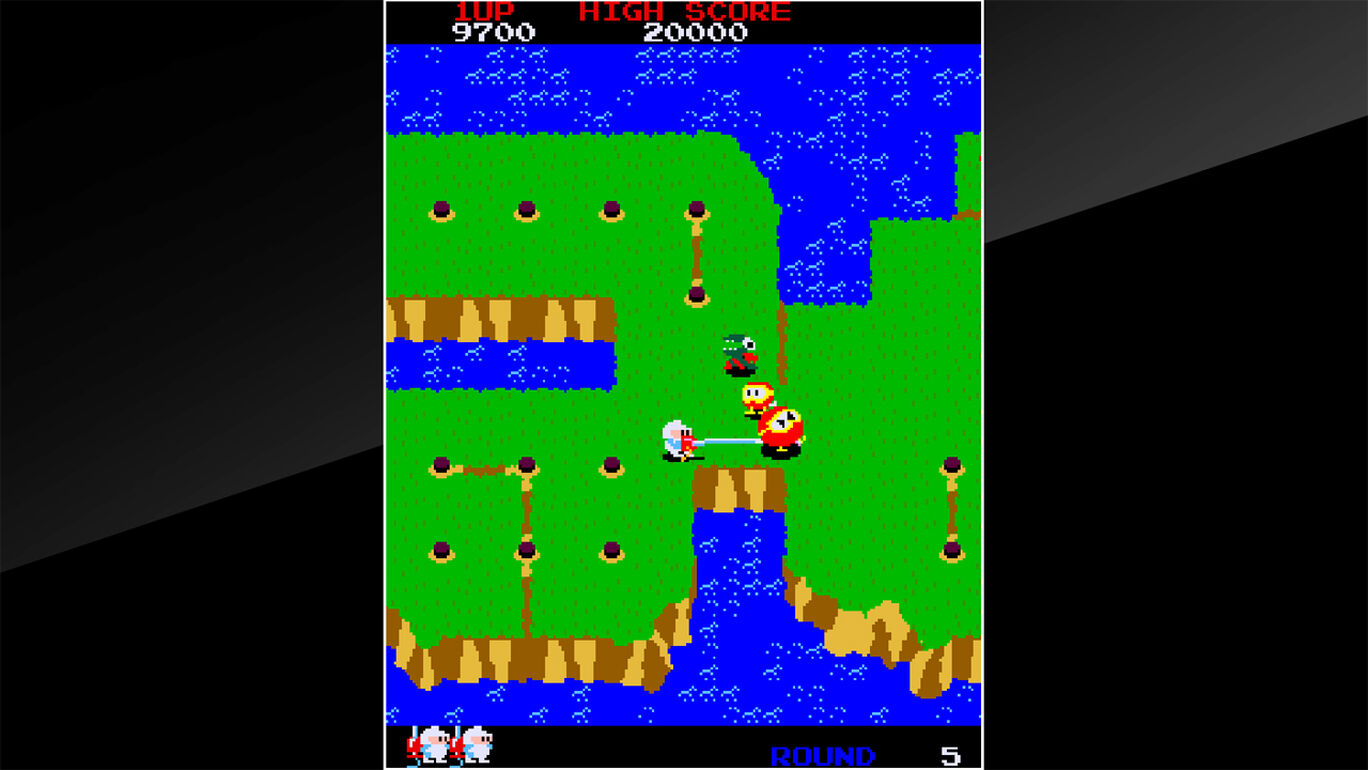 Dig Dug is a name most players of a certain age will remember, but its sequel is considerably lesser-known. Like many of Namco's arcade follow-ups, it completely changes up the gameplay mechanics to an extent that whether or not you liked the first has little bearing on how you'll feel about the second. The game is played from a top-down perspective and your goal again is to destroy all of the enemies on each stage. You still have your pump that you can use for direct attacks, but instead of digging around you can now drill into the play area to break of pieces of the island and send them into the sea. I really like this one.
Sokolor ($4.99)
This is pretty much a Sokoban-style puzzle game with a couple of twists. The first is that the crates have to go to the goals that match their color. Second, you've got to be painted the same color as the crate to push it. You would think this might make the game more complicated but it actually makes it easier by narrowing the possible solutions. You get one hundred levels in total to play here, so that's pretty good value for money.
Dogfight ($17.99)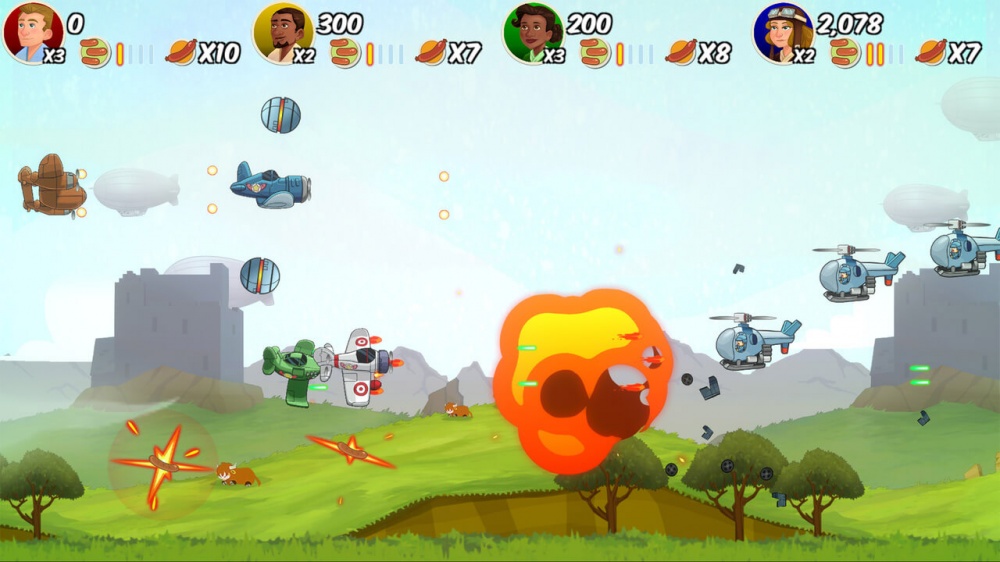 What is it with today and having decent games at silly prices? Dogfight is an amusing side-scrolling shooter that is really into sausages for some reason, and one really cool thing about it is that you can play with up to four players via local multiplayer. Not the best shooter around, but fun enough. That all being said, I feel like this price is a little too much for what it has to offer. I'm going to be doing a review of this one early next week, but you can almost certainly find better games in this genre on the Switch for the same or lower prices.
Sable's Grimoire: A Dragon's Treasure ($5.99)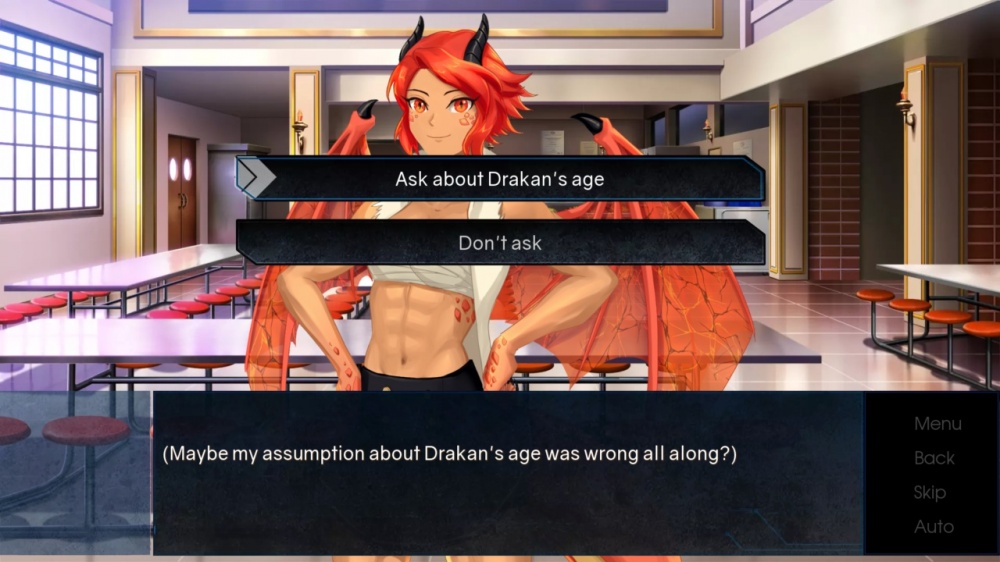 A follow-up to the visual novel Sable's Grimoire, this one focuses on the relationship between the titular Sable and the dragon-girl Drakan. He gets pulled into visiting her family during the school break, and things get out of hand in a hurry. If you liked the first game, you'll probably enjoy this one. I mean, unless you liked one of the other romantic interests, because this is all Drakan all the way.
– Isekai Junior Manager – ($19.90)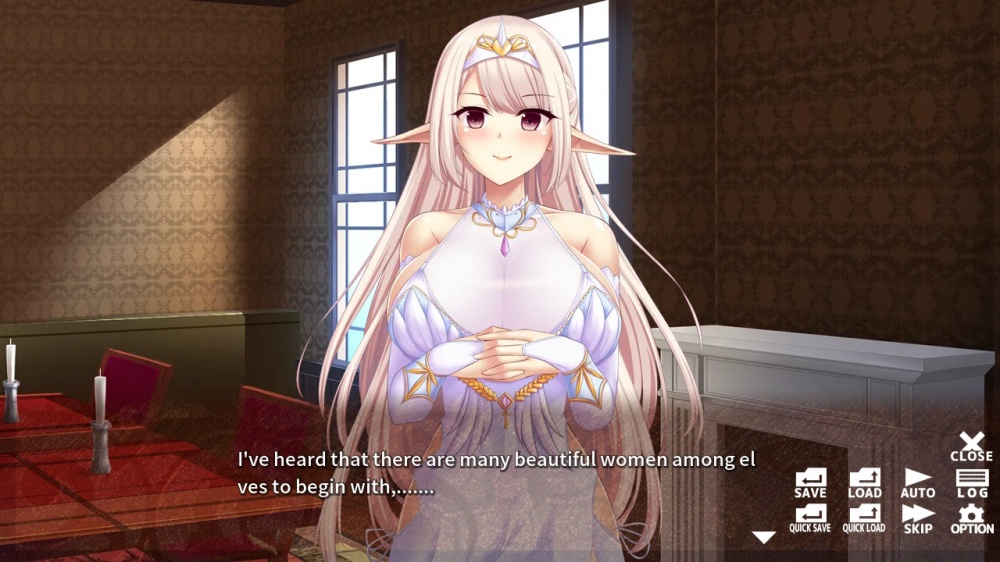 And here's another visual novel from Cyberstep. As usual, it's got an assortment of well-endowed ladies to romance, with different endings depending on who you pursue. Also as usual, it has a poor localization, which is about the worst thing one can say about a game that consists almost entirely of text. But these are obviously doing well enough to continue as-is, so perhaps people are just enjoying the pictures.
Tray Racers (Free)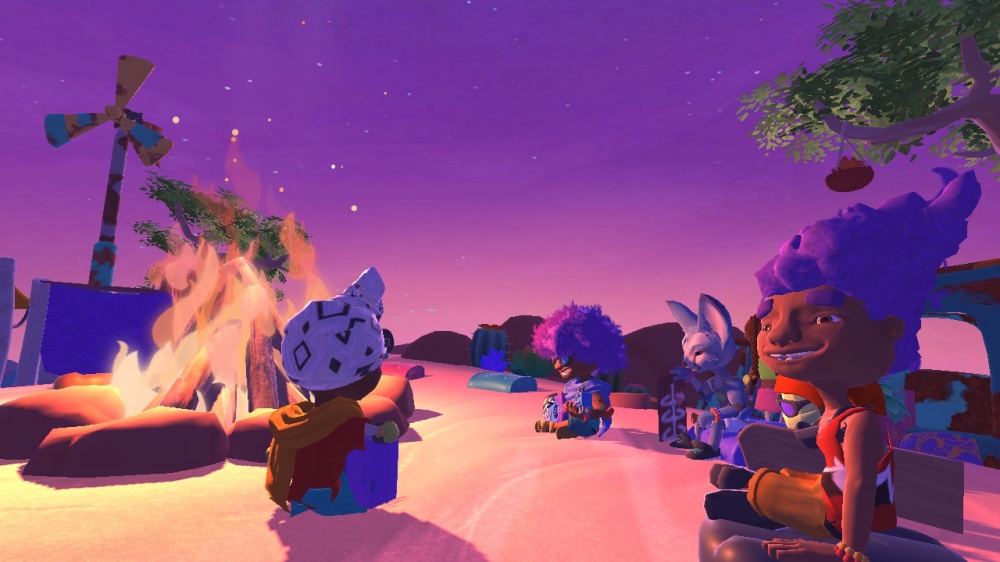 This is a free-to-play racing game, and I'm not going to spend too much time talking about it because you can just download it and try it yourself if you like the looks of it. Tracks are randomly generated and there are tons of customization options for your racer. Mm, I don't like the idea of randomly generated tracks in a racer, but maybe you're keener on it.
Castle Renovator ($14.49)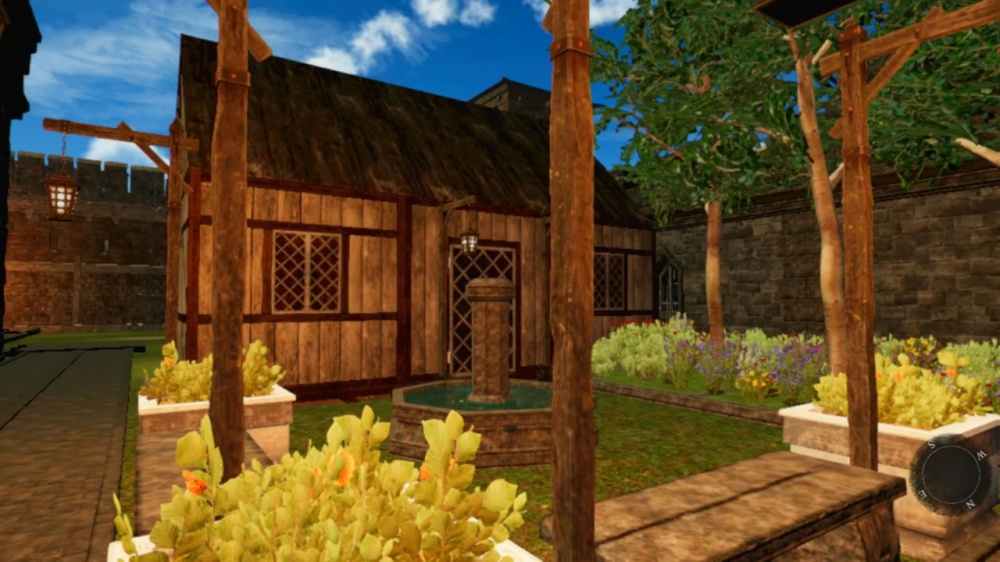 Oh goodie, another PC port from Ultimate Games. Expect a clumsy user interface, tiny text that is nigh-unreadable on the handheld display, and a price that only a sale could love. In this one, you renovate a castle! It could be fun were it not for all of the aforementioned issues that plague every sim game ported to the Switch by this publisher.
New Tanks ($5.99)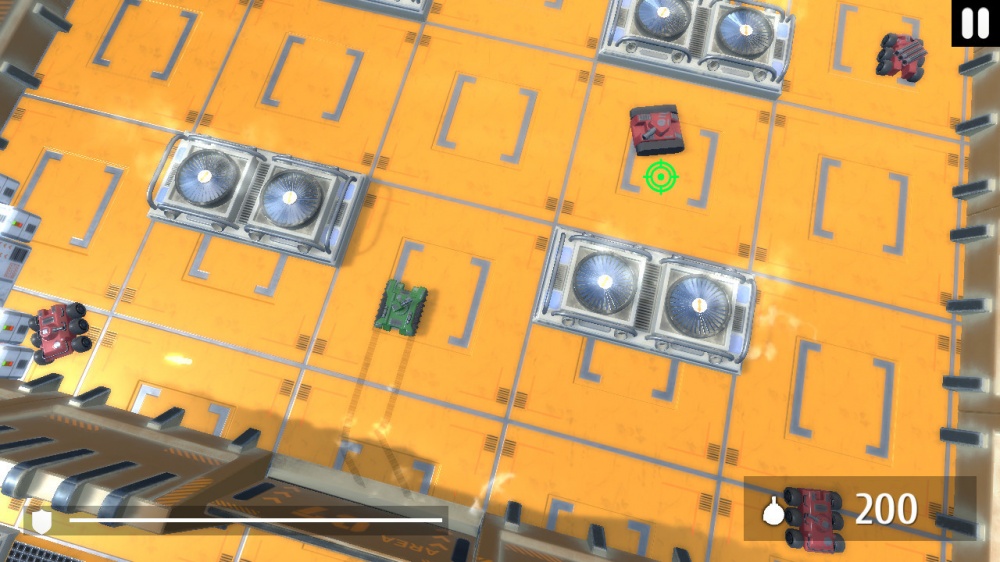 Another dull tank game that barely adds anything to the formula laid down by Atari almost a half-century ago. I feel relatively certain a person could find far better things to spend six dollars on, but I'm not the shogun of your spending.
JarataireRPG ($1.00)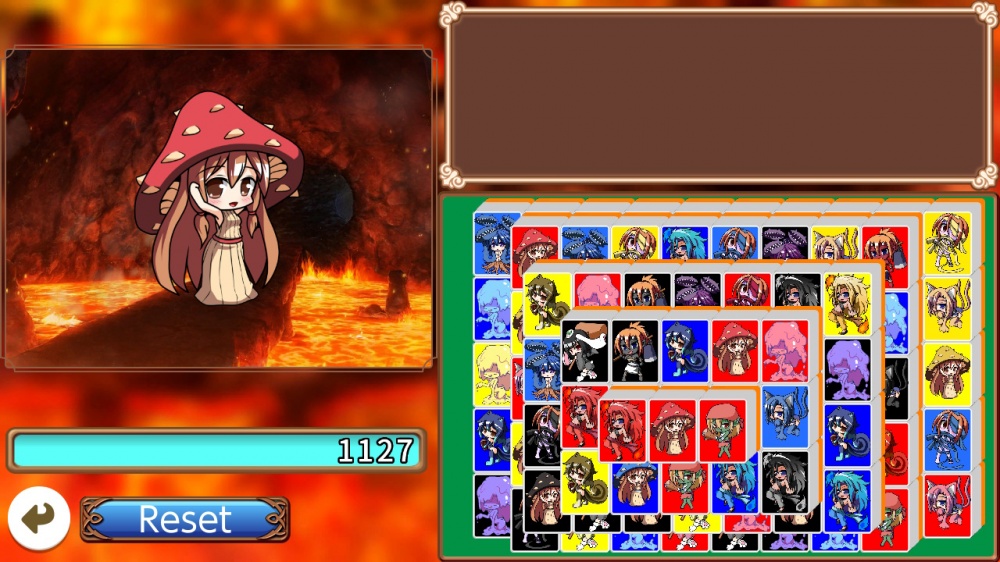 A very simple game where you battle enemies in RPG-style battles by playing a mahjong solitaire game to deal damage. The tiles have monster girls on them, and you can use their skills by making particular matches. Not a whole lot of substance here, but it's a buck.
Racing in Car – Night Traffic Highway Driving Games Mechanic Simulator 2023 for Kids ($4.99)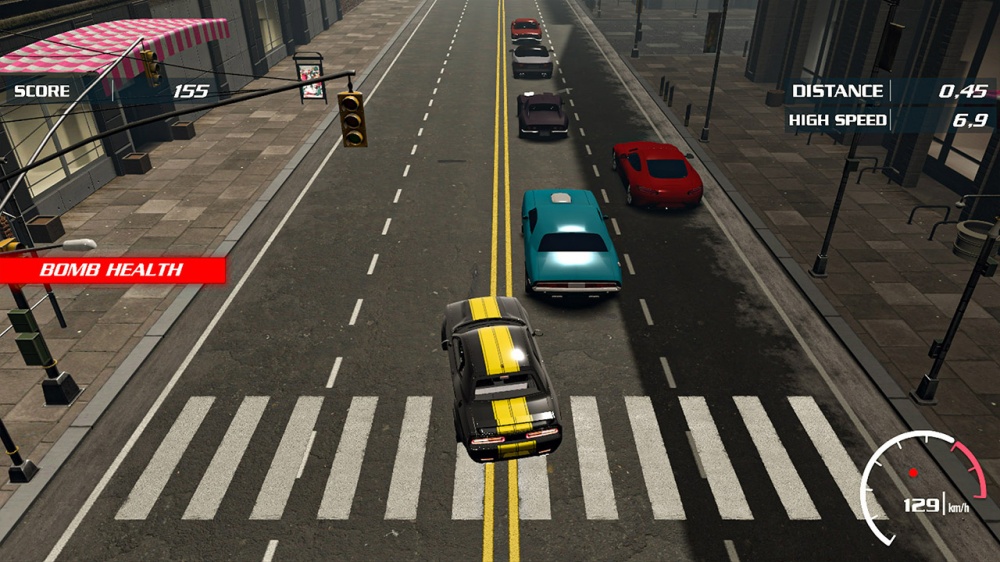 This is another obvious pile of junk, though it's from a name that is new to me. DEZVOLT GAMES, your penchant for SEO-laden word-salad titles and all-caps on your publisher name sort of gives away the shell game you're playing. Anyway, toss it in the bin with the other trash where it belongs.
Parkour Jump Adventure – Simulator Stunt Tycoon Escape Kid Super Hero World Games ($19.99)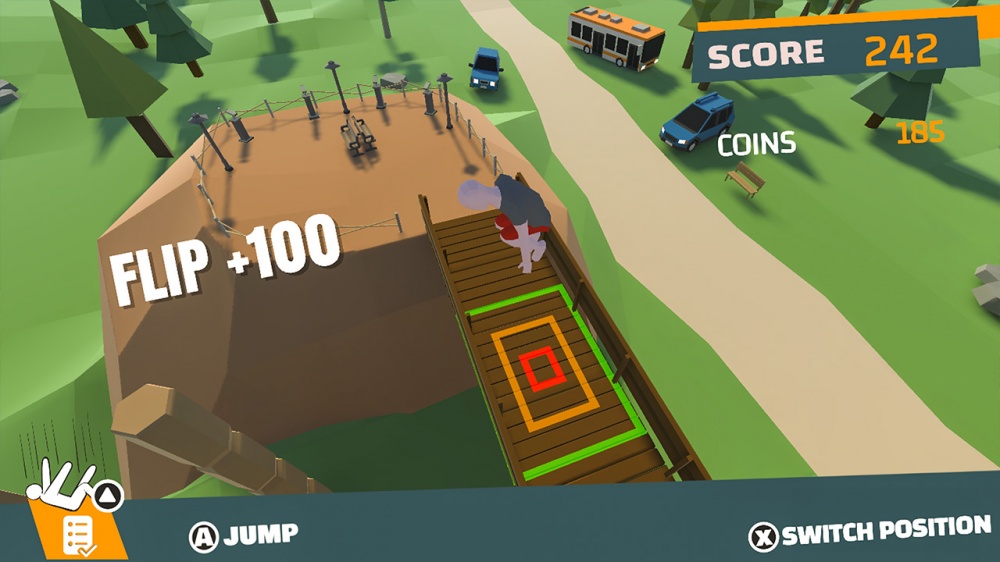 Okay, that last one was bad but the fact that there's a twenty dollar price tag on this steaming pile of cow droppings makes this one even more audacious. DEZVOLT GAMES again, and it's a name I'm sure we'll be seeing on some real ca-ca for the foreseeable future, until they decide to make another new name to publish this garbage under.
Child Run – City Surfers Runner ($4.99)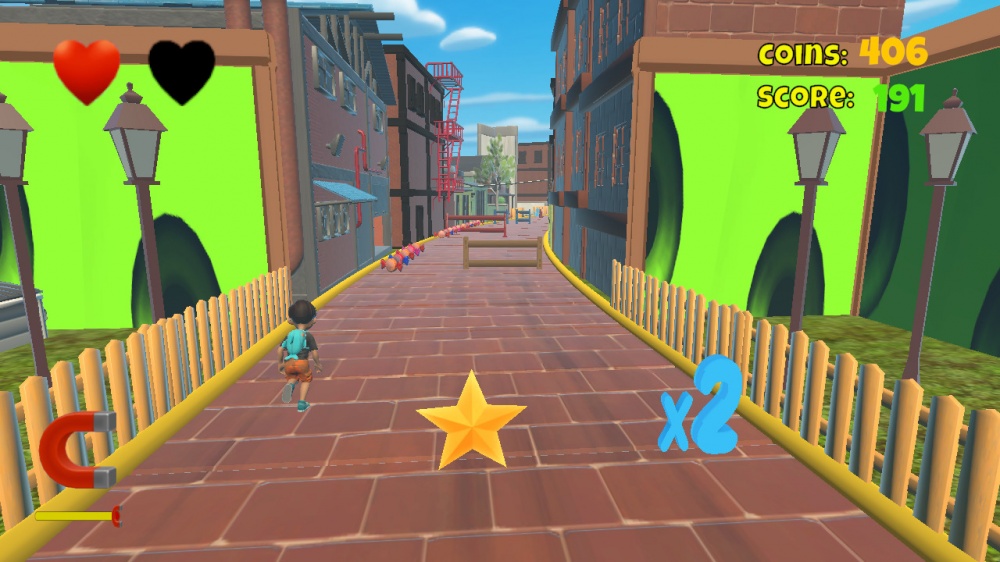 VG Games refuses to be overshadowed in the ca-ca games category, and its entry today is a horrible behind-the-back auto-runner. If you've ever played something like Minion Rush or Subway Surfers and felt those were deficient as games, play this and you'll realize just how good they are. Or don't, because these noon-thirty clowns don't deserve your fiver.
Sales
(North American eShop, US Prices)
Well, another day with very little at the time of writing. I am fully expecting an absolute deluge tomorrow, so let's look forward to that. From today's bunch… well, Superliminal I guess? Maybe you want some Kemcos? That's all I've got. In the outbox, The Punchuin, The Touryst, and Art of Balance are all worth considering. We don't see sales on them all that often. Take a second and scope both lists yourself, though.
Select New Games on Sale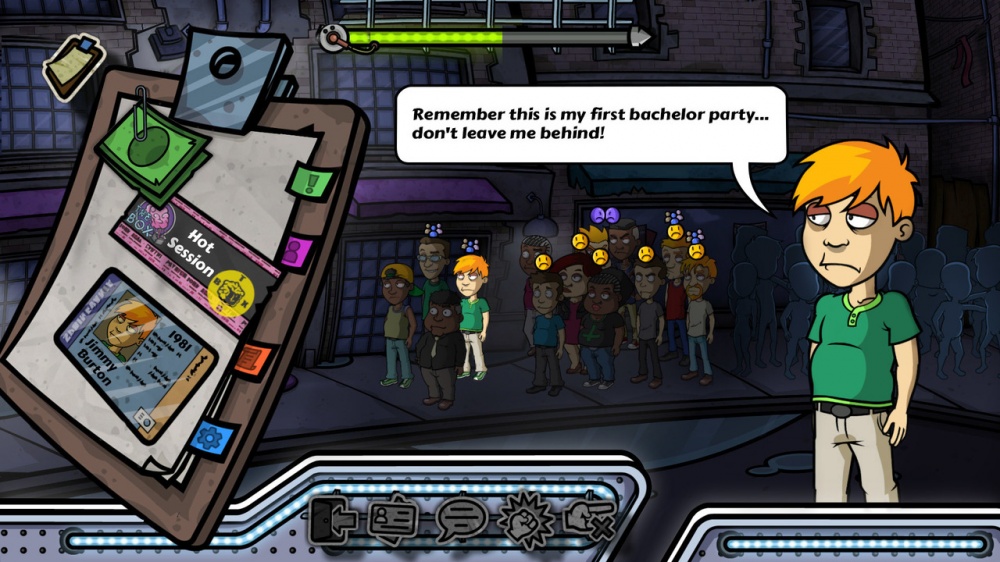 Out of the Box ($5.99 from $14.99 until 4/16)
Superliminal ($9.99 from $19.99 until 4/19)
Rolling Car ($1.99 from $7.99 until 4/19)
Inukari Deluxe ($1.99 from $7.99 until 4/19)
Art Sqool Deluxe ($1.99 from $13.99 until 4/19)
Ultreia Deluxe ($1.99 from $12.19 until 4/19)
Rooftop Renegade ($13.49 from $17.99 until 4/21)
Epic Dumpster Bear 2: HWBW ($1.99 from $4.99 until 4/27)
JankBrain ($1.99 from $4.99 until 4/27)
Wind Peaks ($8.99 from $14.99 until 4/27)
Choju Giga Wars ($1.99 from $6.99 until 4/27)
Like No Other: TLotTB ($8.99 from $14.99 until 4/27)
890B ($1.99 from $4.99 until 4/28)
Albacete Warrior ($6.99 from $9.99 until 4/28)
0 Degrees ($1.99 from $4.99 until 4/28)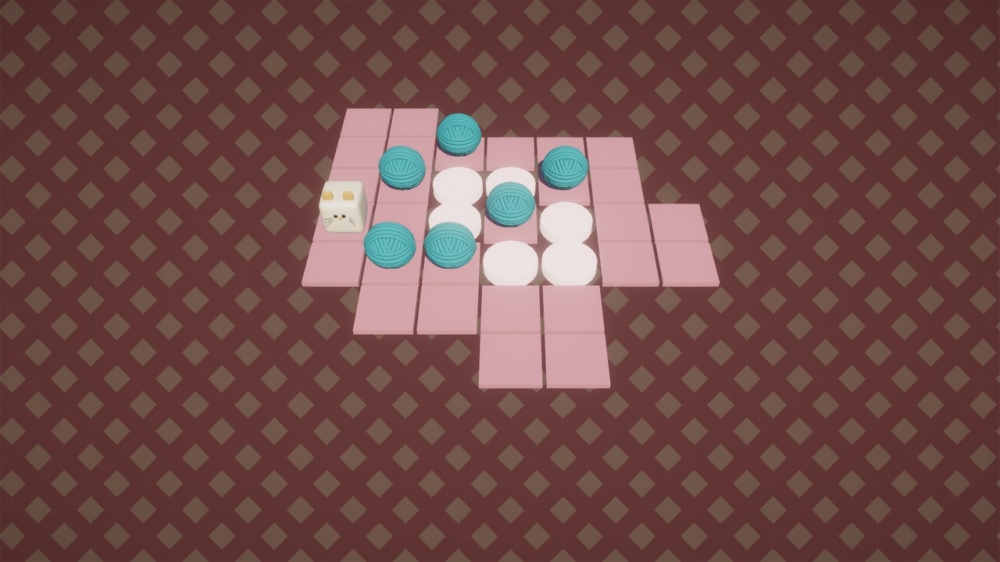 Sissa's Path ($3.49 from $4.99 until 4/28)
Black Wolf ($2.09 from $2.99 until 4/28)
Citizens Unite: Earth x Space ($14.99 from $29.99 until 5/1)
Blacksmith of the Sand Kingdom ($9.99 from $19.99 until 5/1)
Everdark Tower ($2.49 from $4.99 until 5/1)
Archlion Saga ($2.49 from $4.99 until 5/1)
Asdivine Dios ($6.49 from $12.99 until 5/1)
Dragon Prana ($11.24 from $14.99 until 5/1)
Alphadia Neo ($11.24 from $14.99 until 5/1)
.cat Milk ($1.99 from $9.99 until 5/3)
As Far As The Eye ($4.99 from $24.99 until 5/4)
Sherlock Holmes & Hound of Baskervilles ($5.19 from $12.99 until 5/4)
Marco & the Galaxy Dragon ($11.99 from $19.99 until 5/4)
Sales Ending Tomorrow, Friday, April 14th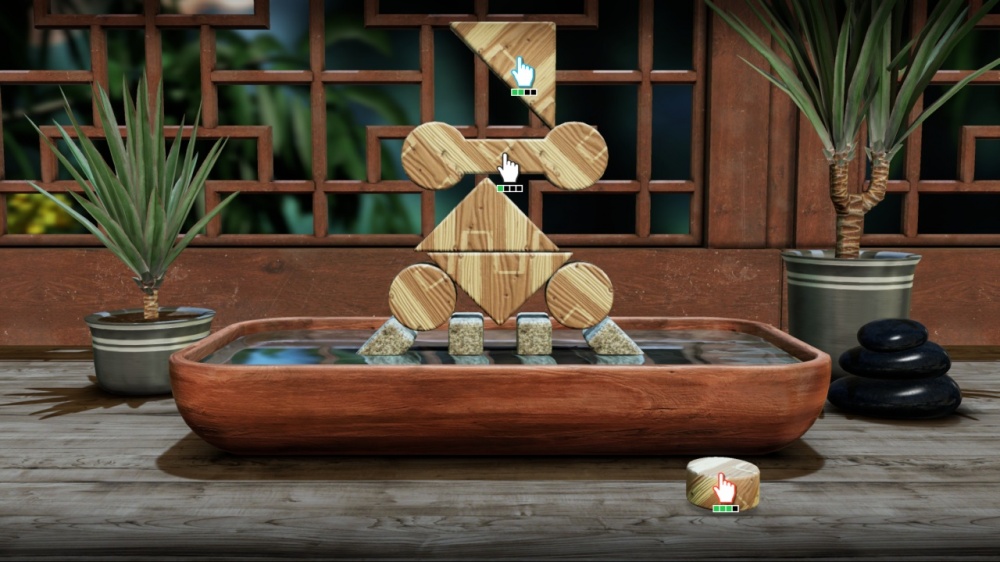 Art of Balance ($6.29 from $8.99 until 4/14)
Batora: Lost Haven ($19.99 from $24.99 until 4/14)
Boyfriend Dungeon ($13.99 from $19.99 until 4/14)
Burrow of the Fallen Bear ($13.99 from $19.99 until 4/14)
Extreme Trucks Simulator ($4.95 from $9.90 until 4/14)
Farmer Sim 2020 ($4.95 from $9.90 until 4/14)
Immortus Temporus ($1.99 from $4.99 until 4/14)
Rogue Star Rescue ($9.74 from $14.99 until 4/14)
Rule No.1 ($3.59 from $5.99 until 4/14)
Steel Defier ($3.99 from $4.99 until 4/14)
Super Jagger Bomb ($2.99 from $4.99 until 4/14)
SuperMash ($3.99 from $19.99 until 4/14)
The House of Da Vinci 3 ($7.99 from $9.99 until 4/14)
The Punchuin ($10.49 from $14.99 until 4/14)
The Touryst ($13.99 from $19.99 until 4/14)
That's all for today, friends. We'll be back tomorrow with a more interesting list of new releases, with the best of the bunch being Capcom's Mega Man Battle Network collections. We'll also likely have a bunch of sales for you to consider. I hope you all have a thrilling Thursday, and as always, thanks for reading!
[ad_2]

Source link