Instagram's co-founders are back, this time with Artifact, a personalized news app powered by artificial intelligence. Here's how the app works.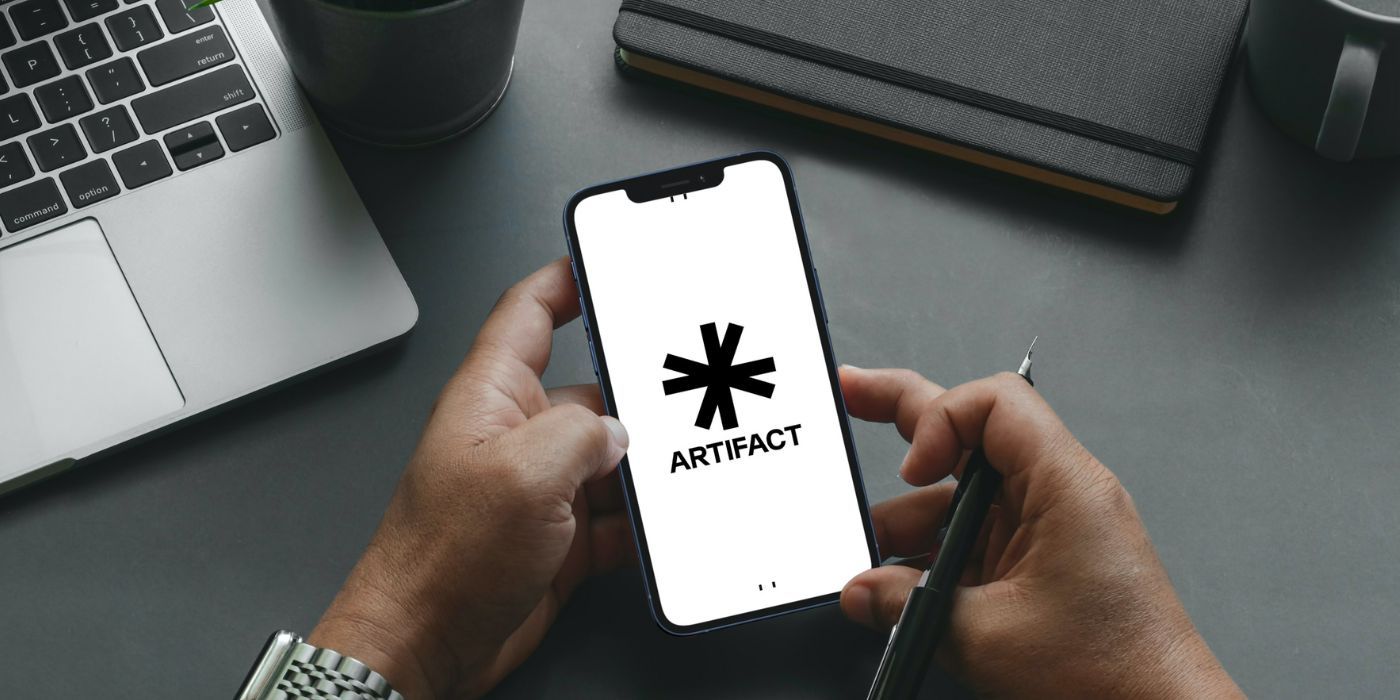 Artifact is an AI news app made by the co-founders of Instagram. Ever since ChatGPT exploded in popularity, various new AI-powered products have been announced, some made with OpenAI and some without. Snapchat recently announced its My AI chatbot, while Spotify introduced a new AI DJ feature. Meanwhile, Microsoft is including ChatGPT in everything from Bing to the Windows 11 taskbar.
Artifact is a news platform that delivers a personalized feed of curated topics using AI. The app is available for both Android and iOS, and users can choose to sign up or use it without an account. Users will then need to select a minimum of 10 topics from the provided list, such as Tech Companies, Stocks, Health, Parenting, Fashion, Travel, Celebs, Home Products, Recipes, Restaurants, Wine & Drinks, and more. Next, select newsletter subscriptions, if any, from the 'Add Paid subscriptions'. After this, Artifact will display a feed with selected news articles under the 'For You' tab. Tap on other tabs at the top to navigate between selected categories. Clicking on an article in the feed will open it in a new window, and once opened, it will be grayed out to indicate it's already been read.
Related: Spotify AI DJ: How The New Feature Works (And Where To Find It)
Artifact Displays Your Personalized News Feed
The app also has a 'Read Later' feature, which users can access by tapping on the Bookmark icon at the bottom of an open article. A Share button lets users share the article via other apps. In an article, tap on the thumbs down button to see fewer articles from the publisher or the topic, or to report a problem with an article. There are also options to increase or decrease the font size, enable a dark mode, or enable Reader Mode. Users will need to open a minimum of 25 articles during a two-week period to start receiving personalized articles in the news feed.
Artifact was created by Kevin Systrom and Mike Krieger, who co-founded Instagram and made it a success. Powered by machine learning, Artifact is able to gather the information based on a user's reading habits and generate personalized results in a vertically-scrolling feed, which is familiar for users of social media apps. To keep things interesting, Artifact also keeps a track of a user's progress and grants them badges after they read a set number of articles. Upon reading 50 articles, the user gets a Super Reader community badge.
Users can tap the profile icon in the app to view their reading stats. This is also where they can find their bookmarked articles and view their reading history, a useful tool if they want to locate an article they read earlier but forgot to save. Artifact was previously rolled out to a limited number of users, but it's now available for anyone to try out. Artifact makes it easy for users to browse topics they're interested in without the clutter of a social media app, and the fact that it doesn't require an account to use is an added bonus.
More: What Is Notion AI? The Latest Buzzy Writing Assistant, Explained
Source: Artifact