90 Day Fiancé couple Memphis Smith and Hamza Moknii are no longer a part of the franchise, but it's impossible to forget the controversies that they've been a part of since their December 2021 TLC debut. The 34-year-old single mom of two and the 26-year-old Hamza are back in the news after their divorce was confirmed. Michigan woman Memphis is furious at the name of her and Hamza's daughter being leaked online. She's saying "enough is enough" to her critics.
By now,90 Day Fiance's Memphis Smith should have developed a thick skin, and learned to tune out what her critics say about her, considering how many times she'd been caught in a scandal following her reality TV debut. Hamza, who'd lied to Memphis about his age, is now throwing shade at her on Instagram, and posting thirsty photos and texts as a single man. Memphis and Hamza have confirmed that they won't return to 90 Day Fiancé again. There's plenty to learn about all the times Memphis and Hamza have created scandals online since then.
Related: Why 90 Day Fiancé Fans Suspect Memphis & Hamza Were Fired By TLC
8

Memphis Had Never Met Hamza In Person Before Getting Married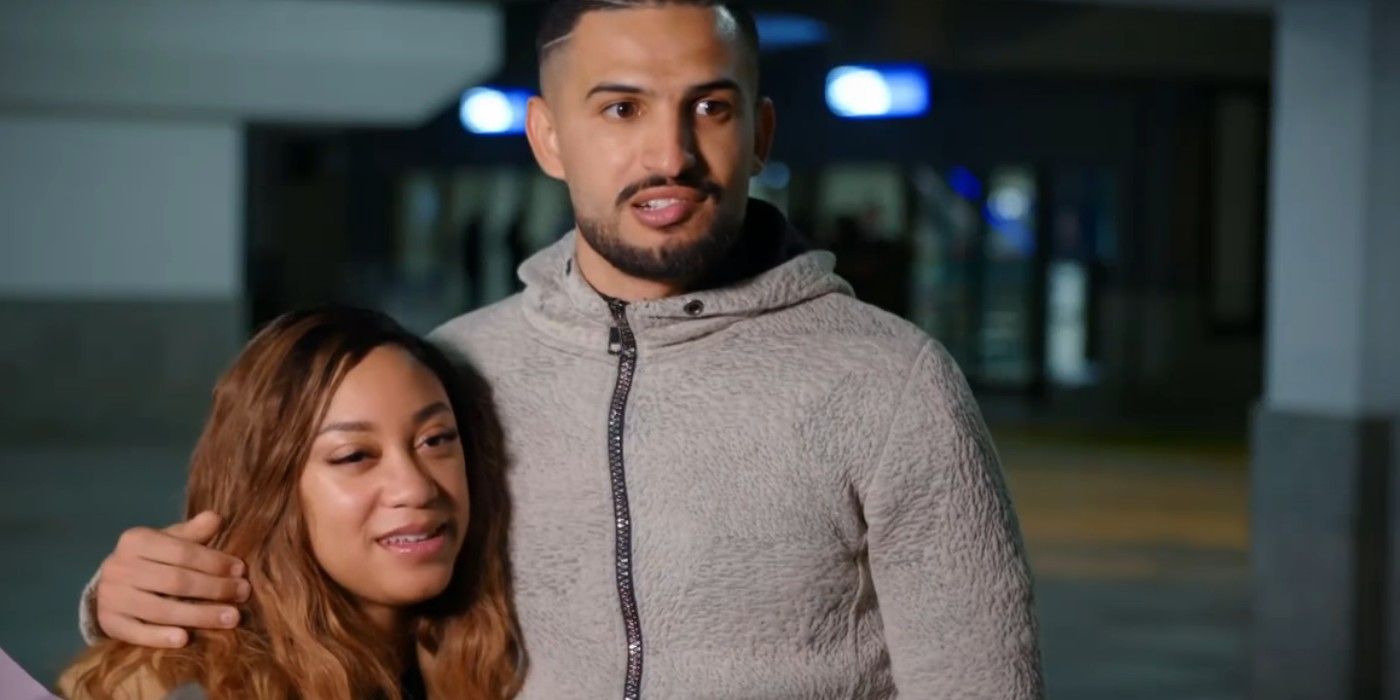 It's true that Memphis and Hamza had a unique kind of relationship on 90 Day Fiancé: Before the 90 Days season 5. Eight months before they began filming, they had connected online on an international dating website. Hamza, hailing from Tunisia, barely spoke a few words of English, while Michigan native Memphis didn't make any effort to learn his language. This obviously led to a communication gap between the couple, who got closer to each other during their "sexy time" video calls.
Memphis was fond of Hamza solely because of his attractiveness and his, "good morning" texts, which gave her the validation she needed. Memphis claimed she was,"truly in love with Hamza," and was not going to get engaged to him the U.S.. She wanted to go straight to getting married. "People do think that it's crazy I want to marry someone I have never met, but I don't care," 90 Day Fiancé star Memphis declared.
7

90 Day Fiancé's Memphis Disrespected Hamza's Mother By Sleeping With Him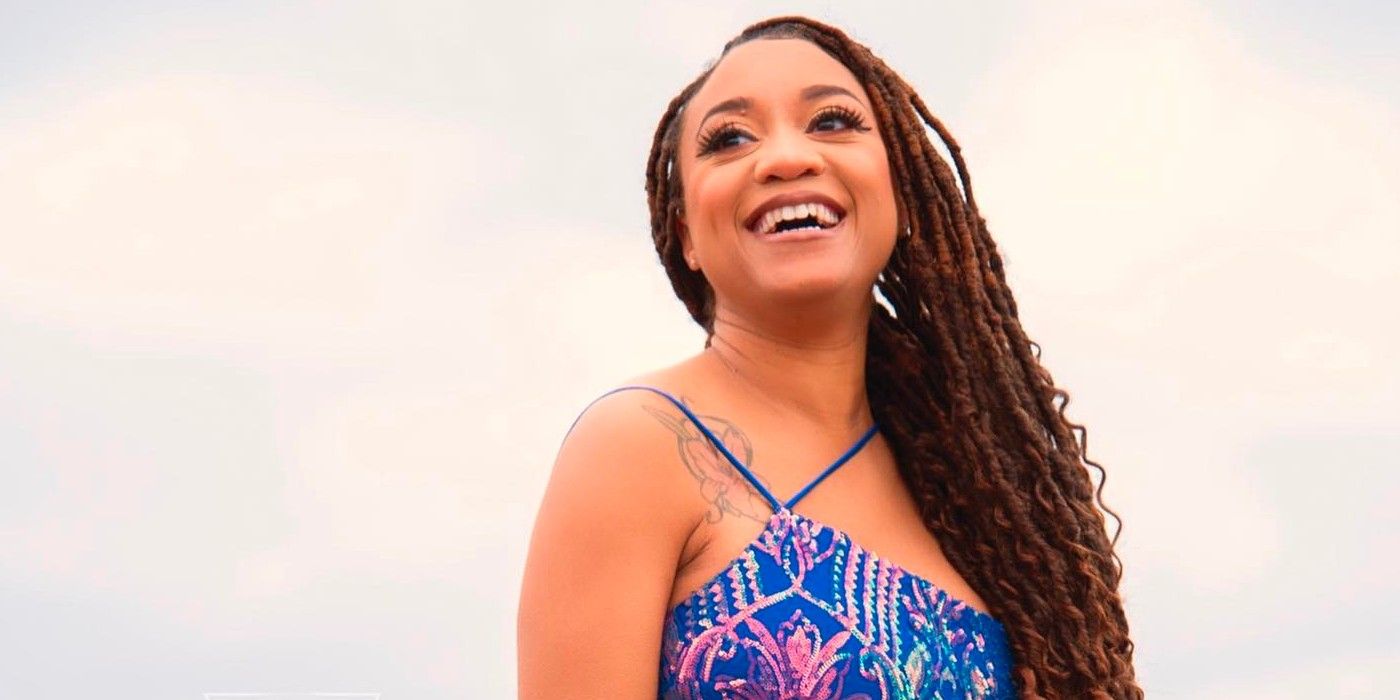 Memphis didn't want to wait any longer to get married to Hamza, and dreamed of taking their "sexy time" to the next level. Memphis was supposed to stay in Hamza's mother Hayet's home. which he shared with his sister, Rawia. Hayet had told Hamza they couldn't sleep in the same room under her roof. However, Memphis insisted that she wanted to get physical with Hamza before she could marry him for good. Shed made him sneak into her room after Hayet went to bed.
Then, Hayet caught Hamza red-handed in Memphis' room the following day. Memphis received flak for not respecting the rules of Hamza's house and culture, especially when she'd gone there to get married. In her response to the criticism on Instagram, Memphis claimed that everything on the show wasn't "reality."
Related: 90 Day Fiancé: Reasons Why Hamza & Memphis Will Never Reconcile
6

90 Day Fiancé Star & Nurse Practitioner Memphis Gets Bad Reviews
In January 2022, Reddit user u/vita_woolf shared several screenshots of reviews given by Memphis' patients, which painted her in a bad light. In these reviews, Memphis was blasted by her clients for not taking the concerns of her clients seriously. Two of the reviewers claimed they were in tears after speaking with her. Memphis was called out for being insensitive to her clients' psychiatric disorders, apart from giving them false diagnoses."She will gaslight you about your experience," was also written by one of Memphis' disappointed patients.
In retaliation, 90 Day Fiancé star Memphis had posted stories that had her saying, "So I see how miserable people are that they have to dig up two bad reviews," and "It is sad that just because of a show – that no one knows if it is 100 percent true – that you try to find ways to down me as a provider."
5

90 Day Fiancé Star Memphis Claimed She Regrets Doing The Show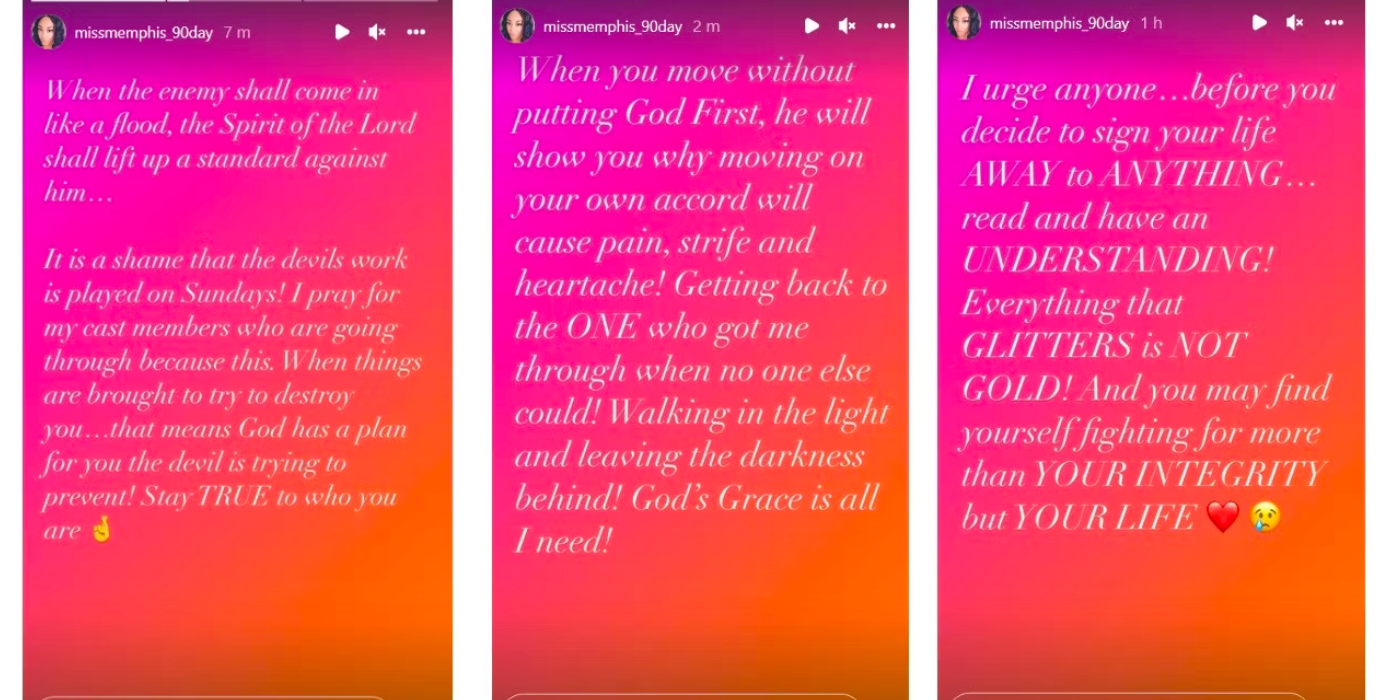 While Memphis and Hamza's story was airing, and being watched by millions of people online, she'd already started to claim the show was scripted, and not to be believed. "All of you people who watch this show should understand by now that everything is not always as it seems," Memphis had said in a statement, although she knew it would get her in, "trouble." She claimed she regretted signing up for 90 Day Fiancé. Memphis wrote, "If I could turn back time I would!" She confessed, "the negative impacts it has had on us and our family" was the reason why Memphis wouldn't want to go back to TLC.
Memphis even admitted she gets mad, "99.8 percent" of the time while watching the show. However, her accusations didn't end there. 90 Day Fiancé cast member Memphis became more cryptic in her stories as she started to write things such as, "It is a shame that the devils work is played on Sundays! I pray for my cast members who are going through because this." And "I urge anyone… before you decide to sign your life AWAY to ANYTHING… read and have an UNDERSTANDING!" on her Instagram. Memphis later claimed she was in Tunisia from January 7 to February 3, 2022, which is how they conceived an October baby.
Related: 90 Day Fiancé: Memphis Smith's Weight-Loss Transformation In Pictures
4

Memphis & Hamza Spark Split Rumors Amid Baby News
By February 2022, Memphis and Hamza had given fans reasons to believe they had split. "When you thought that life was bad then and then you take a right turn when God says take a left one…People will deceive you but GOD never will," was 90 Day Fiancé celeb Memphis' earliest story alluding to her split (via u/dgcgxxw,). Shortly after, the couple unfollowed each other on Instagram. By then, an ex of Memphis' had taken to Twitter to reveal that Memphis was pregnant, and delivered Hamza's baby a few months ago.
Memphis has a daughter from a previous relationship, and the 90 Day Fiancé ex shares a son with her ex-husband, Justin Sandoval. Ahead of her pregnancy news reveal, Memphis tried to tease fans with a throwback photo of her older son as a baby. Soon enough, fans watched Memphis find out she was pregnant during her honeymoon scene with Hamza. There were comments about how reality TV star Hamza couldn't have been the baby's father because of how little in-person time they'd spent together.
3

Memphis Walks Out Of The 90 Day Fiancé Tell-All With Hamza
Hamza was in the U.S. for the 90DF Tell-All, seated next to Memphis, who looked happy. However, Memphis rushed out of the studio as soon as it was time for her segment, citing a mystery illness. Viewers suspected that it was because Memphis was trying to avoid 90 Day Fiancé Tell-All questions about her relationship, and (almost certainly) criticism. Meanwhile, Instagram blogger merrypants had acquired a video from behind the scenes at the Tell-All, where it looked like Memphis felt violated because she was filmed by the crew when she was vomiting and (later on) breastfeeding her baby.
2

90 Day Fiancé Couple Memphis & Hamza's Battle For Their Baby's Custody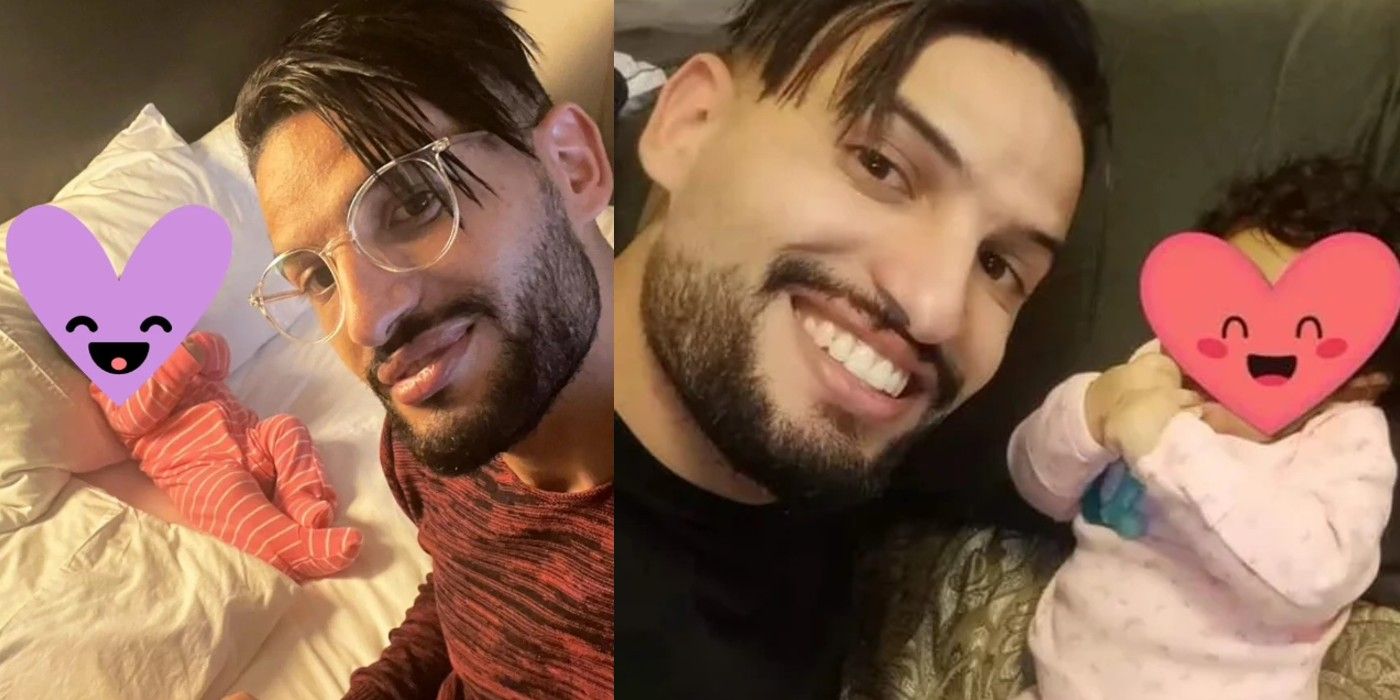 Memphis and Hamza's split was certain after they left the show, and it was revealed that Hamza had left Michigan to live in Chicago. It was Hamza's sister Rawia who first claimed that her brother was not being allowed to visit his and Hamza's baby. Rawia also leaked text messages from April 2022, in which Hamza had a problem with Memphis' close relationship with her ex-husband Justin. Hamza's custody battle was seemingly a long, drawn-out process, but he was granted permission to see his daughter in September 2022.
Related: 90 Day Fiancé: Patrick Mendes' Weight Loss Makeover In Photos
1

90 Day Fiancé Couple Memphis & Hamza's Divorce, Memphis' Bankruptcy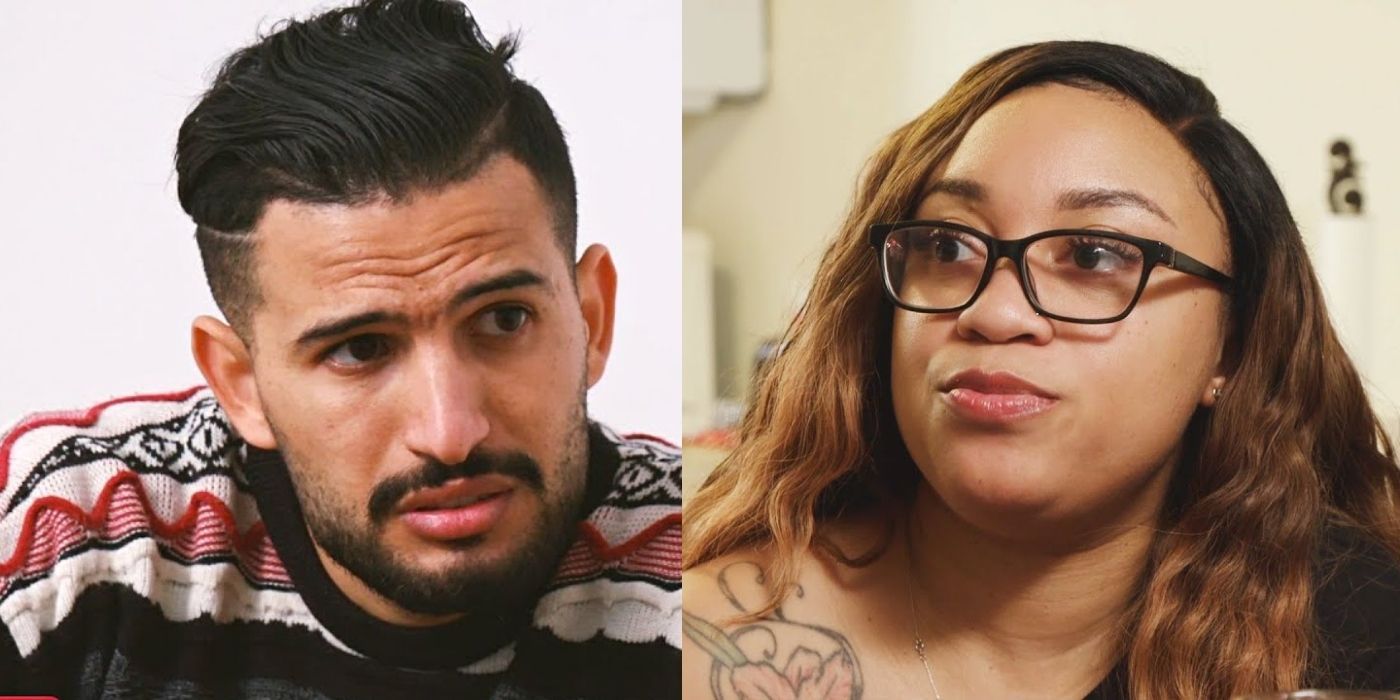 InTouch reported that Hamza and Memphis, who wed in January 2021, officially divorced on October 28, 2022. It has been a year since Memphis gave birth to her daughter in October 2021. The divorce proceedings included Hamza asking for their baby's paternity test. He thought his 90 Day Fiancé wife Memphis was sleeping with her ex-husband, Justin, and was already pregnant when they met. The ruling concluded Hamza was the father, and he was asked to pay child support to Memphis, who filed for bankruptcy just a month after the divorce. in November 2022. The reality celeb Memphis owes a total of $225,430.57, and her monthly expenses equate to $4,640.
More: The Many Makeovers Of 90 Day Fiancé's Memphis Smith After Weight Loss
Sources: Memphis Smith/Instagram, InTouch, merrypants/Instagram, u/vita_woolf/Reddit, u/dgcgxxw/Reddit