Warning: This article contains spoilers for Shadow and Bone season 2 and the book series.Shadow and Bone showrunner Eric Heisserer explains why season 2's ending changed drastically from the books, specifically regarding Alina's (Jessie Mei Lei) and Mal's (Archie Renaux) fates. Shadow and Bone premiered on Netflix in 2021 and is based on two book series by Leigh Bardugo—the Shadow and Bone trilogy and Six of Crows duology. The show follows Alina's adventures as she discovers she is a Grisha, an individual with special powers, and embarks on a quest to save the Ravka nation.
In an interview with Mashable, Heisserer opened up about why Shadow and Bone's season 2's ending changed Alina's and Mal's fates significantly from the book. Following the premiere of season 2, many fans of the Grishaverse novels by Bardugo noticed that the show took many creative liberties. Some of the changes were less noticeable and largely stemmed from the show tackling certain storylines out of order and melding the events of multiple books into one season. However, Alina and Mal ended season 2 in a completely different direction than the books, seemingly introducing a whole new plot line. Check out Heisserer's statement on the changes below:
We were trying to find ways that made sense for these characters [to remain part of the story], and also kept them in places of power. One of the things that my writers love so much about the Mal and Alina relationship is how they learned to be honest with each other, how they learned to be transparent about their hopes and fears. We felt that what was giving the relationship the most respect, and the most love for each other, was for Mal to have time to figure out who he is and for Alina to see if this path that she's on is still the direction she wants to go.
Related: What Happens To Matthias After Shadow & Bone Season 2
What Happened to Alina & Mal In Shadow & Bone season 2?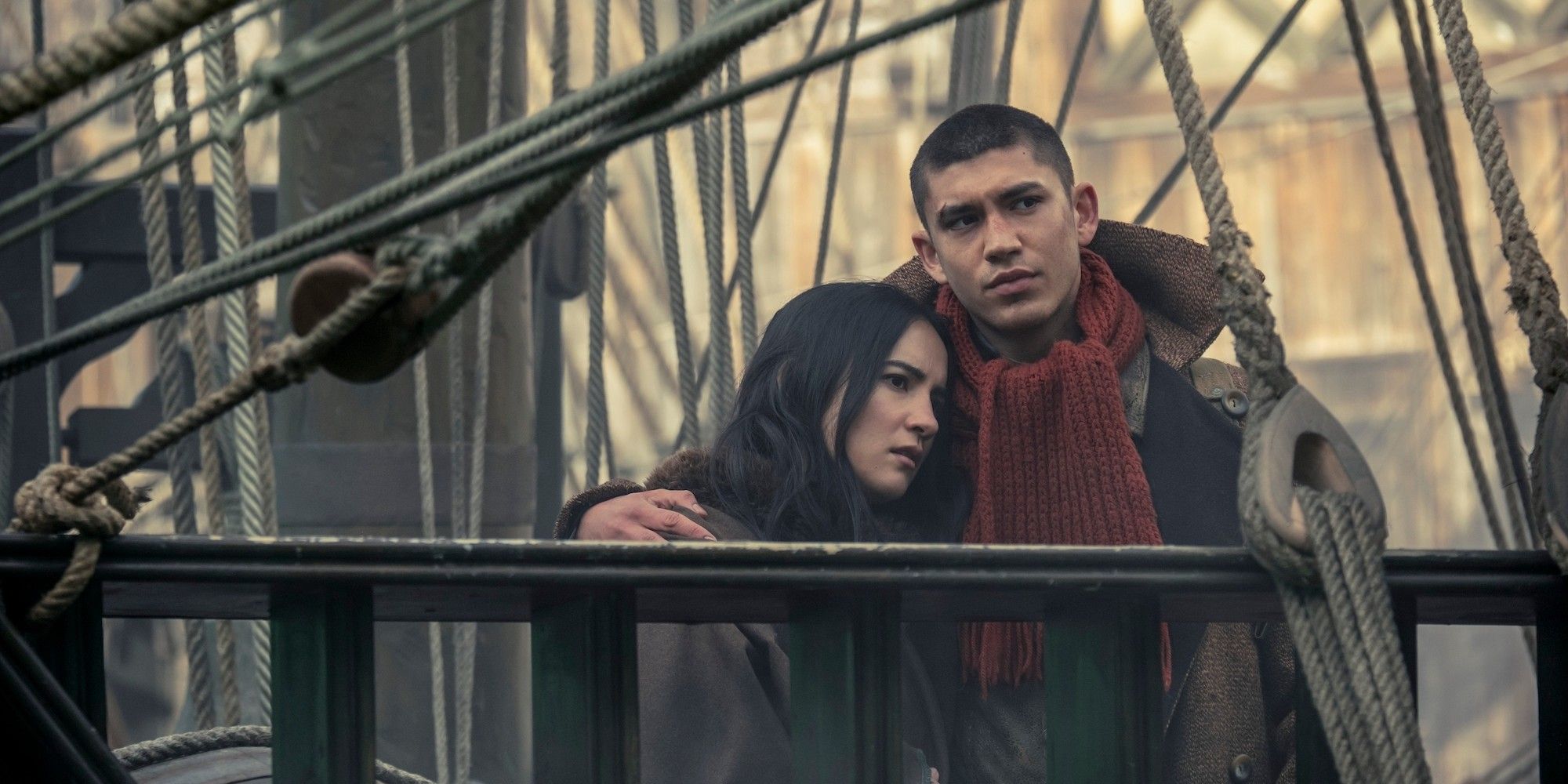 It isn't surprising Shadow and Bone wasn't willing to let go of Alina and Mal yet, especially considering their growth in season 2. In season 1 and the books, some disliked Alina and Mal as a couple due to lots of jealousy and pettiness in the relationship. However, the pair seemed to have established a more secure connection in Shadow and Bone season 2 as they embark on their solo quest to find an amplifier. Unfortunately, the odds aren't in their favor as it is revealed that Mal is the next amplifier, who Alina must kill to gain his powers.
It is after Mal is brought back to life and Alina takes down The Darkling (Ben Barnes) that the departure from the books begins. In the books, after these events, Alina and Mal faked their deaths. Given that they grew up together in an orphanage, they decide to return to their hometown and open another orphanage, one that will provide children with a far better experience than they had. However, the end of season 2 saw these two splitting up and going in opposite directions.
Alina decides to accept Nikolai's (Patrick Gibson) proposal to marry him as a political strategy and leaves season 2 ready to become royalty. Meanwhile, Mal, after being resurrected, found himself uncertain about his future. As a result, he decided that the best thing for him and Alina was to go their separate ways. He decides to become a privateer while figuring out his purpose in a vastly different world. While Shadow and Bone's changes in Alina's and Mal's fate were fairly drastic, it is expected that they'll still end up together, as they did in the books, but they seem to be taking the long way for the show.
Next: Mal's 5 Reveals & Twists In Shadow & Bone Season 2 Explained
Source: Mashable