[ad_1]

Hello gentle readers, and welcome to the SwitchArcade Round-Up for January 3rd, 2023. In today's article, we've got a full review of the fantastic RPG Chained Echoes. After that we get into the new releases of the day, and while they are a little better than yesterday's batch, they're still not exactly the all-stars of the eShop. Finally, we've got the usual lists of new and expiring sales for the day. Let's get to it!
Reviews & Mini-Views
Chained Echoes ($24.99)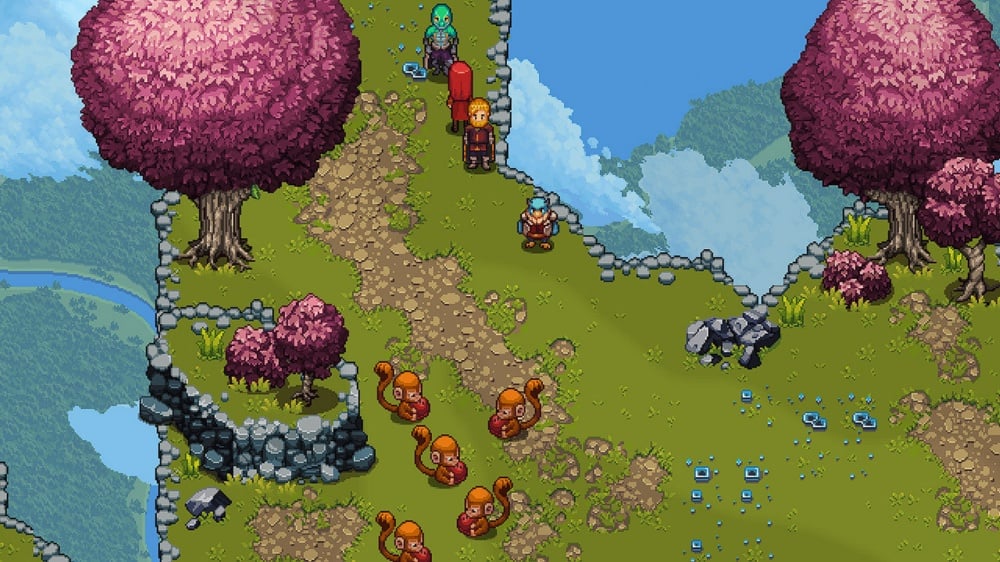 I kind of got buried in RPGs last month, which led to me putting Chained Echoes on the backburner. I mean, it was Dragon Quest and Final Fantasy. After playing Chained Echoes all the way to its conclusion, I realized my folly. I had to simmer on it a bit, but I'm finally ready to write this review. Chained Echoes is incredible. Absolutely incredible. I've played a lot of indie RPGs that pay homage to the 16-bit era. Some very good. Some not so good. But even with the good ones, the overwhelming majority feel like homages.
Chained Echoes doesn't feel like it's an homage. Sure, it clearly loves those classic games. But it never loses itself in that. It never jabs its elbow into your side, and when it winks at the camera it does so on its own behalf. I won't go so far as to say this game could have been made back in the day, but I don't think it's trying to be that kind of thing anyway. This is just the style the creator chose to tell his story and make his game in.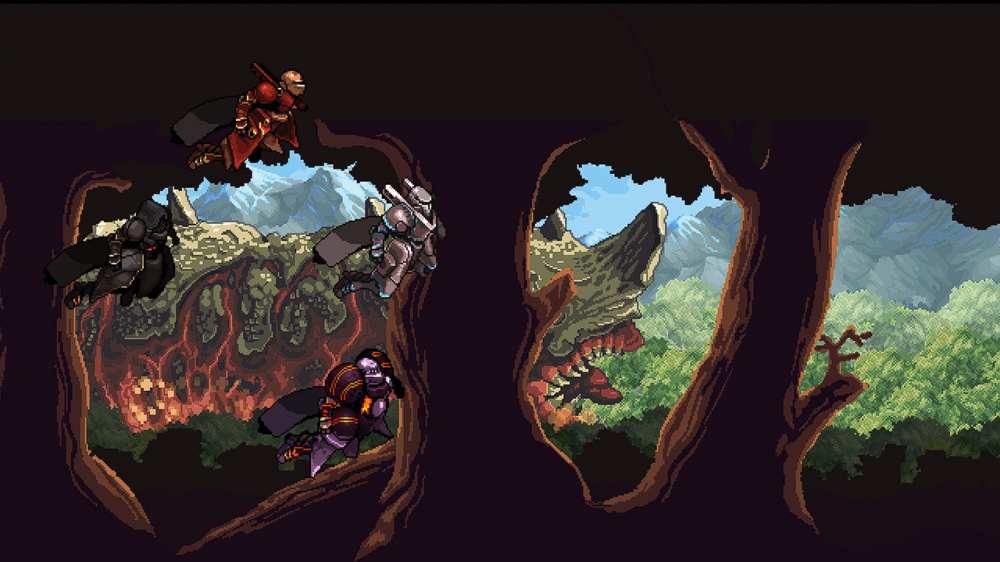 I think one of the better points of Chained Echoes is in its world design. It's set on a continent that has up until very recently seen the three countries within it in a state of constant war. That ended when a massive explosion of magical energy causes massive damage and kills tens of thousands. Since none of the three countries know exactly what or who caused it, they end up making peace to avoid the possibility being the next victim of such an attack. The problem is that just about everyone realizes this peace is temporary, as too many folks are still itching for a fight. It's just a big powderkeg waiting to go off, with everyone standing around smiling like they can't see the barrel.
We're introduced to our main characters one at a time, but it doesn't take long before circumstances through them all together. At the center of the group is Glenn, the one that we know set off that explosion that caused such devastation. He's drowning in guilt over what he has done, and has become obsessed with trying to make things right the only way he thinks he can. The other party have their own motivations and goals, and seeing how things unfold with the plot and the characters is genuinely enthralling.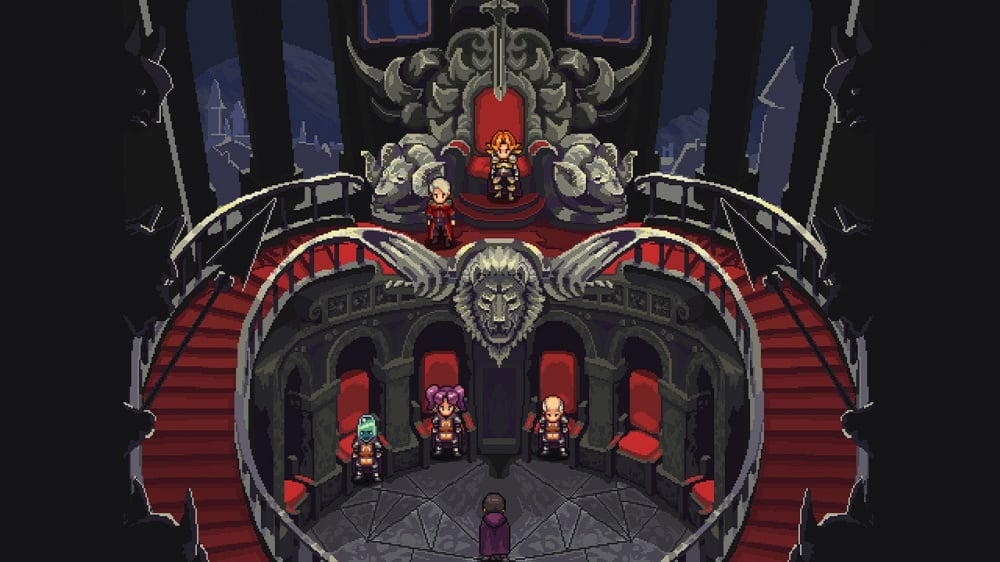 The gameplay is also engaging in Chained Echoes. It's orthodox in general, with the kind of exploration you'd expect from a JRPG-style game and a turn-based combat system. That said, the exploration is a treat thanks to some nice secrets to find and how lovely the locales are, and the combat system is anything but ordinary. The main gimmick is the Overdrive system. All of your actions will move you one way or another on a meter that has a yellow, green, and red segment. Being green is good, as it will buff you. Being red is bad, because it debuffs you. Being yellow is boring. It doesn't do anything. Most of what you do will move you along into the green and then the red. But you can cool things down by performing certain actions. Juggling things to stay in the green keeps you on your toes and makes every battle interesting.
Later on you'll get mech suits, because things can always be more awesome. This also changes the way combat works, especially with how you manage the Overdrive gauge. This game also does that thing where your hit points and magic points are restored at the end of each battle, encouraging you to go all out and really make use of your skills. I'm not going to say every single battle is great, but it holds up well relative to other games in the genre and has some good ideas that work fairly well. Of course, there's one other thing helping the battle system.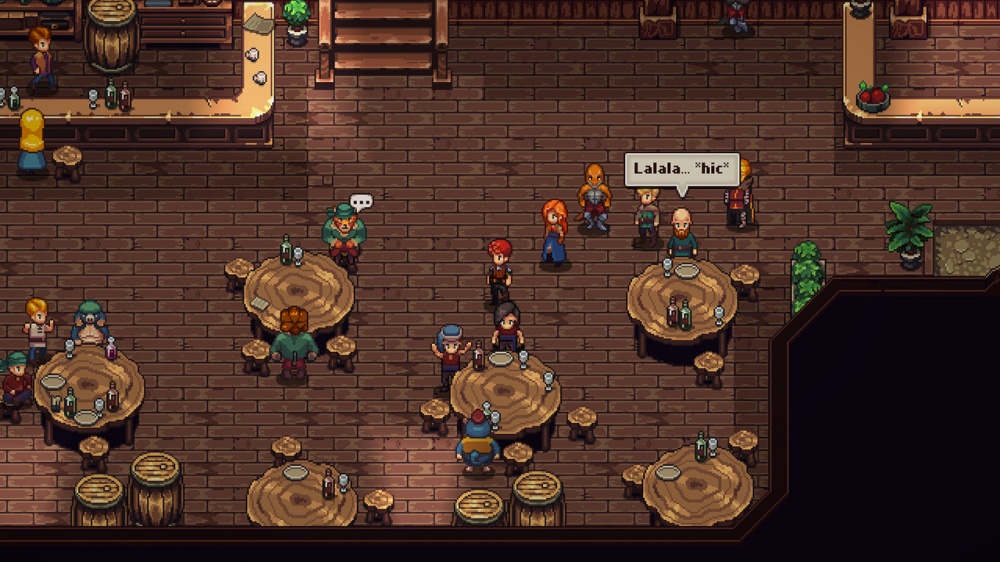 There's no real reason to grind in this game, you see. The leveling system is unique, wherein you'll power-up at set plot points. You're given points you can use to unlock abilities, and those abilities will also give you stat boosts. You can also upgrade your weapons and skills, so you're never left wanting for ways to customize and beef up your party. Everything is very well thought-out and carefully designed to work with the various encounters. If you run into a wall, the answer isn't to grind. It's to rethink your approach, a strategy that will constantly yield dividends. It's not a difficult RPG by any means, but it's also not one where you'll find a lot of success in banging your head against the wall.
Chained Echoes really surprised me with its quality. I feel like I have a good sense of what to expect from these indie JRPG-style games that throw back to the 1990s, both their lows and highs. Chained Echoes blew past the upper end of those expectations, and is among the very best RPGs I played in 2022. If you like the genre at all, give it a shot. Between its fascinating world, enjoyable characters, unique and entertaining mechanics, and excellent presentation, this one is a winner from top to bottom.
SwitchArcade Score: 5/5
New Releases
HEROish ($19.99)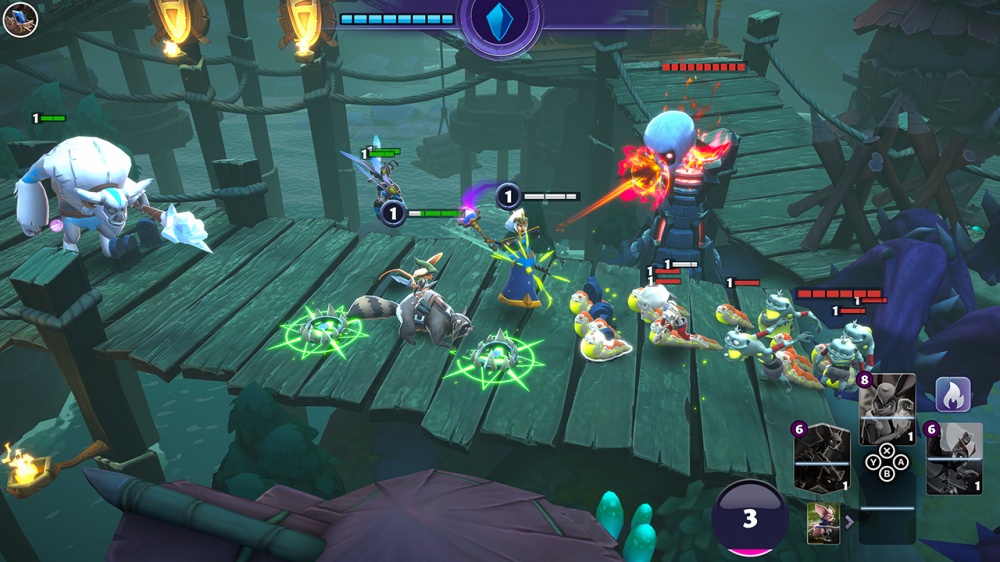 The Apple Arcade castle defense game makes its way to the Switch in this port. You use cards in this game, adding that trendy deck-building mechanic that is so hot right now. Play alone or head online for some multiplayer action for up to four players. As always in cases like this I must vaguely gesture in the direction of Apple Arcade, where you can get four months' worth of the service for the price of this Switch version. But if you want a version that is likely here to stay and doesn't require monthly payments, here it is.
Guntech 2 ($14.99)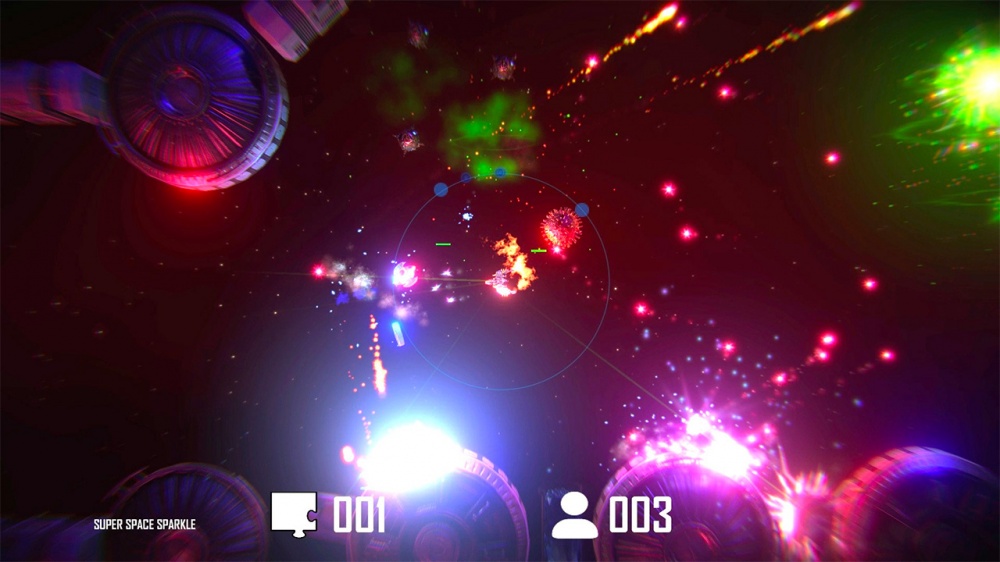 This is a twin-stick shooter with Asteroids-style thrust mechanics for your ship. Don't worry about that number two in the title. This is kind of an Afterburner II situation where the original game was updated to the extent that it earned a number in its title. Up to four players can join in via local multiplayer for some couch co-op, but I haven't had a chance to test that bit of it yet. From what I've played so far, it's pretty fun. I'll have a review of this one soon.
CRYSTORLD ($1.50)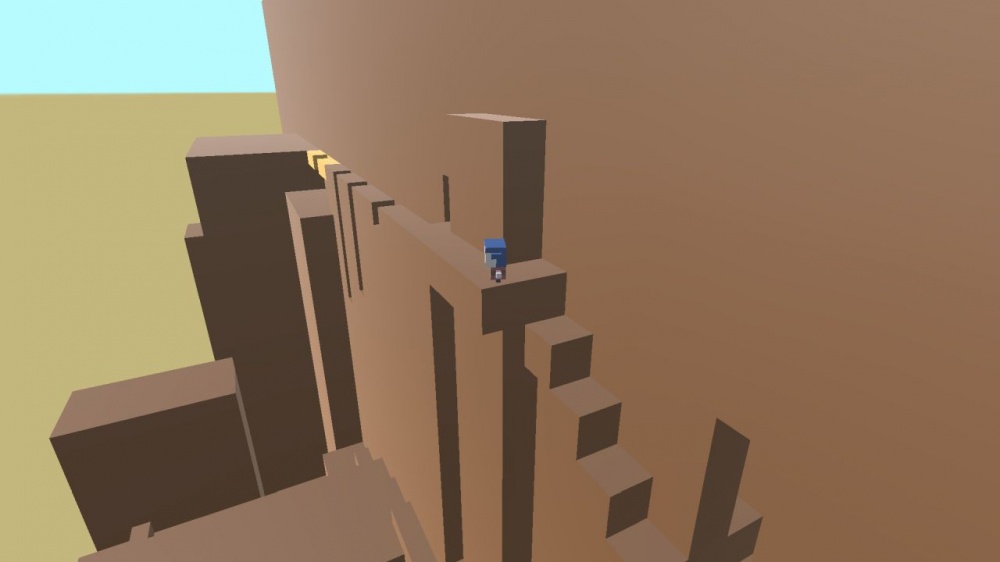 A couple of weeks ago, a very low-cost platformer called CRYGHT was released on the eShop. Here is another one from the same developer, and it's more or less a similar set-up. Get the crystals in more than one hundred and twenty stages, either alone or with friends in splitscreen multiplayer for up to four players. Yes, you can mess with each other. Yes, you should mess with each other. No, the publisher is not responsible for broken friendships. It's a buck-fifty.
12 Labours of Hercules VI: Race For Olympus ($7.99)
Do you think they'll end up releasing twelve of these? That would be neat, I guess. Anyway, it's the sixth game. It's more or less the same as all of the others, just with a new story and fifty new stages to play. There are also some extra challenges and bonus levels to dive into if you're that-way inclined.
Pixel Boy – Lost in the Castle ($11.99)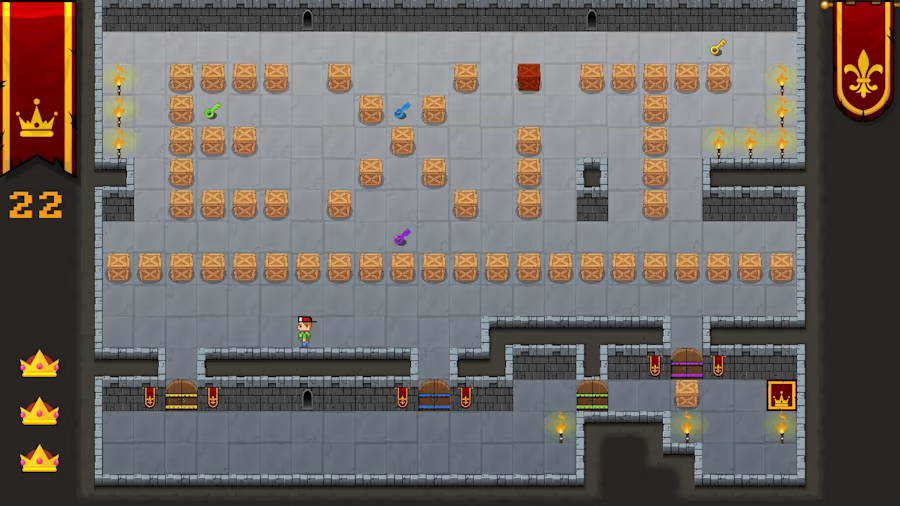 This puzzle game feels like a mix between Sokoban and Chip's Challenge, and that's not a bad mix for fans of the genre. In each of the game's ninety-six levels, you're tasked with pushing a red crate to a specified target before making your way to the exit portal. You earn crowns by clearing stages, and you can use those crowns to skip stages if you get fully stuck. It doesn't look like much, but if you like the games I mentioned before you'll probably have a good enough time here. Especially if you grab it at a deep discount, which you can do right now.
Animal Golf – Battle Race ($7.99)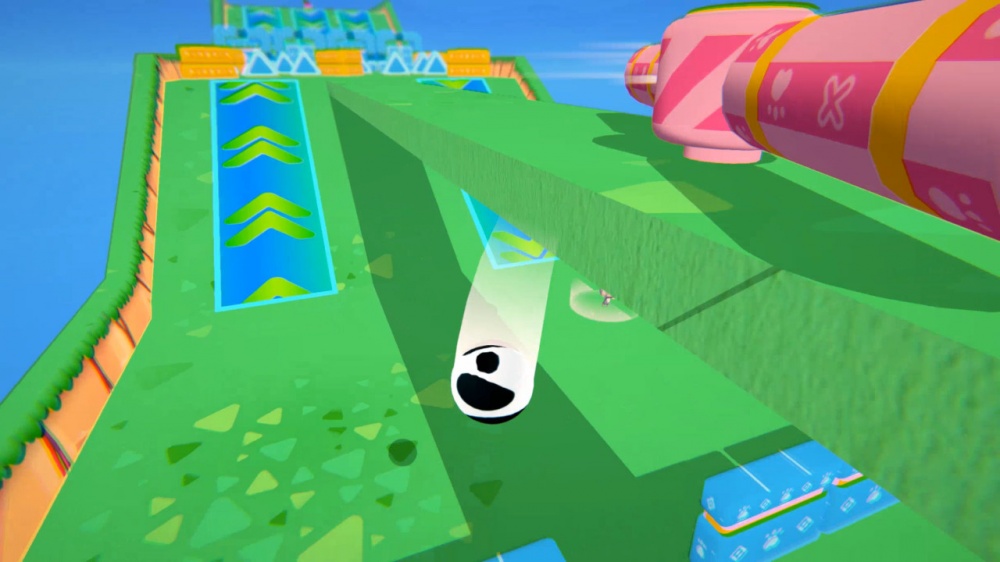 A more action-packed take on golf than we usually see, with support for up to four players via local multiplayer. Choose your favorite animal and head out to some wacky courses to play a very unusual kind of golfing game. There are a lot of golf games on the Switch, and this is one more.
Sales
(North American eShop, US Prices)
A short list of new sales today. I don't feel particularly strongly about any of them, unless you've somehow ignored my recommendations to pick up Mail Mole before but are feeling more receptive today. Over in the outbox, the latest sales from Ubisoft and Jupiter's Picross line are wrapping up. The former will have another sale soon; the latter may not be back again for a while.
Select New Games on Sale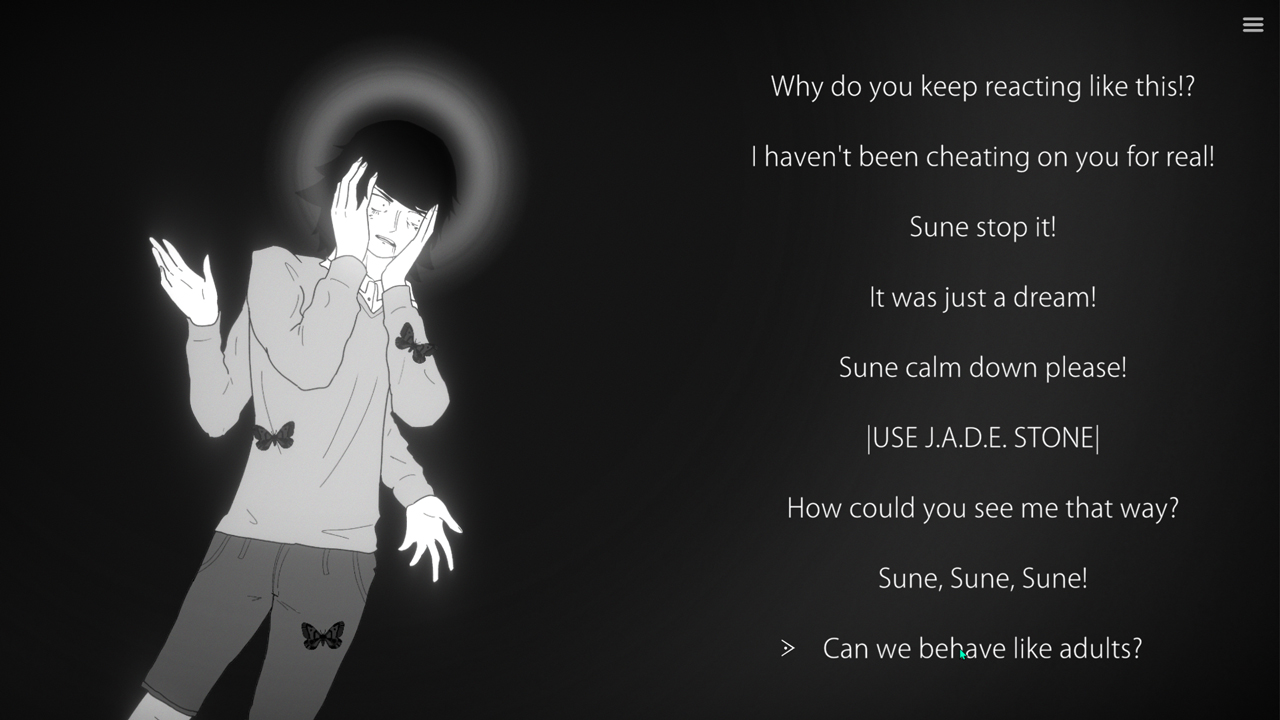 Milky Way Prince: The Vampire Star ($8.99 from $14.99 until 1/7)
Rainbows Toilets & Unicorns ($2.09 from $6.99 until 1/7)
Landflix Odyssey ($2.09 from $6.99 until 1/7)
Hyper Gunsport ($22.49 from $24.99 until 1/10)
Warhammer 40k Mechanicus ($9.99 from $39.99 until 1/23)
Project Highrise AE ($7.99 from $39.99 until 1/23)
Binaries ($2.59 from $12.99 until 1/23)
Filament ($5.09 from $16.99 until 1/23)
Commandos 3 HD Remaster ($26.99 from $29.99 until 1/23)
Mail Mole + Xpress Deliveries ($7.49 from $14.99 until 1/23)
Sales Ending Tomorrow, Wednesday, January 4th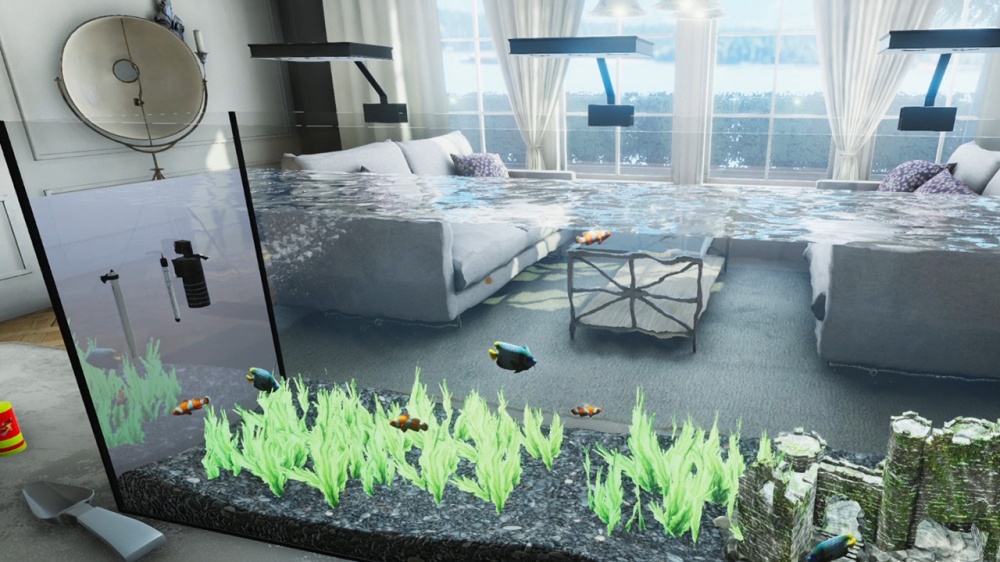 Aquarist ($4.99 from $9.99 until 1/4)
Art Sqool Deluxe ($1.99 from $13.99 until 1/4)
Assassin's Creed Ezio Collection ($19.99 from $39.99 until 1/4)
Assassin's Creed Rebel Collection ($14.79 from $39.99 until 1/4)
Balloon Flight ($1.99 from $5.99 until 1/4)
Behold the Kickmen ($1.99 from $3.99 until 1/4)
Broken Universe: Tower Defense ($1.99 from $9.99 until 1/4)
Captain Velvet Meteor ($12.49 from $24.99 until 1/4)
Detective Di: Silk Rose Murders ($2.85 from $12.99 until 1/4)
Family Feud ($9.89 from $29.99 until 1/4)
Farm Manager 2022 ($4.79 from $15.99 until 1/4)
Floogen ($1.99 from $3.99 until 1/4)
Gem Wizards Tactics ($1.99 from $12.99 until 1/4)
Godlike Burger ($9.99 from $19.99 until 1/4)
Gum+ ($1.99 from $7.99 until 1/4)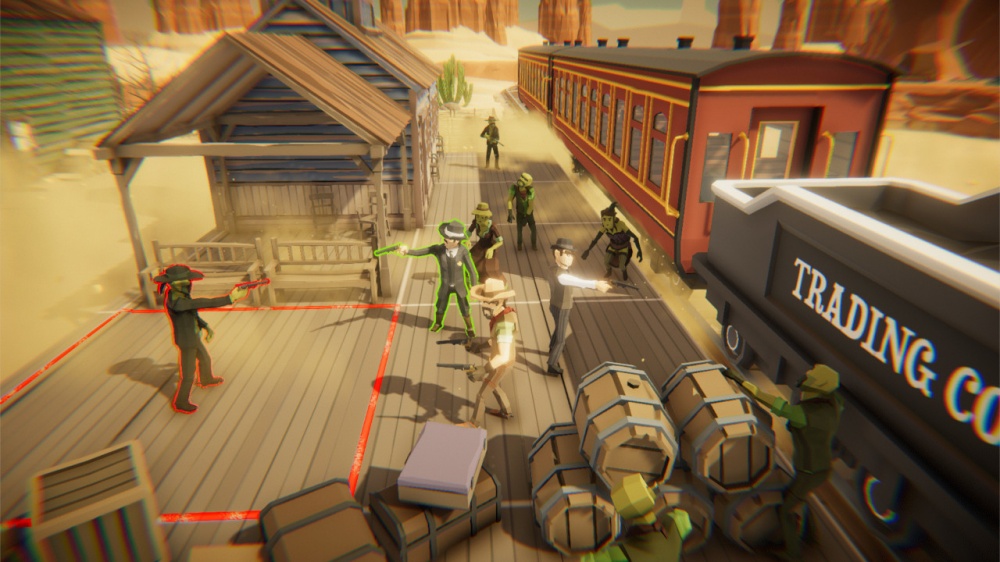 Gunslingers & Zombies ($2.69 from $8.99 until 1/4)
High Noon Revolver ($1.99 from $2.99 until 1/4)
Immortals Fenyx Rising ($14.99 from $59.99 until 1/4)
Inukari Deluxe Edition ($1.99 from $7.99 until 1/4)
Jeopardy! ($7.99 from $19.99 until 1/4)
Just Dance 2023 Ultimate ($50.99 from $84.99 until 1/4)
Kemono Friends Picross ($7.99 from $9.99 until 1/4)
Lair of the Clockwork God ($3.99 from $19.99 until 1/4)
Legendary Fishing ($4.49 from $29.99 until 1/4)
Lost Dream: Memories ($2.49 from $4.99 until 1/4)
Mad Experiments Escape Room ($4.99 from $9.99 until 1/4)
Magma ($1.99 from $2.49 until 1/4)
Mario + Rabbids Sparks of Hope ($44.99 from $59.99 until 1/4)
Mind Scanners ($8.49 from $16.99 until 1/4)
Moonlight ($1.99 from $3.99 until 1/4)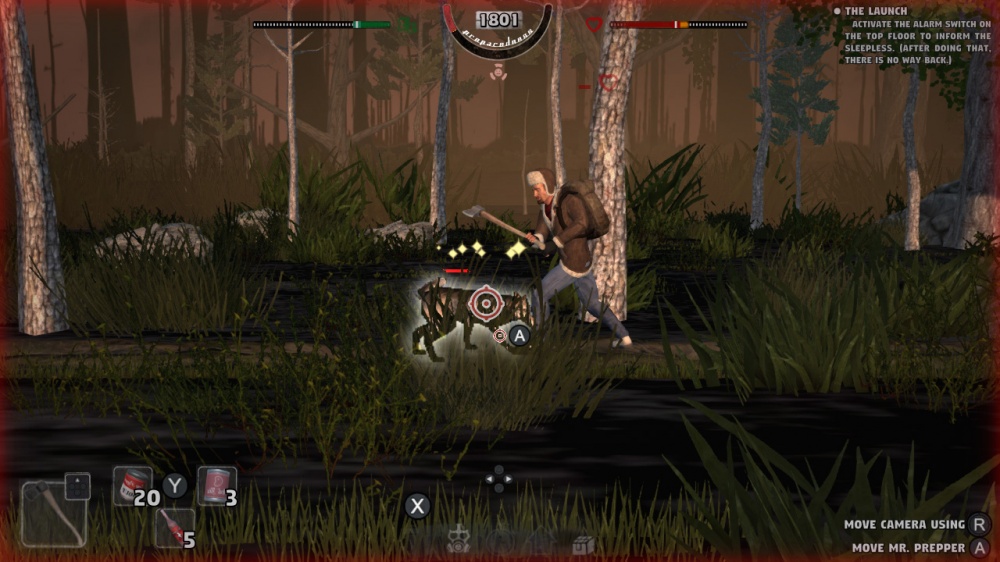 Mr Prepper ($4.64 from $15.49 until 1/4)
Nirvana Deluxe Edition ($1.99 from $7.49 until 1/4)
Nova-111 ($4.49 from $9.99 until 1/4)
OMG Police Car Chase TV Sim ($1.99 from $4.99 until 1/4)
Picross Lord of the Nazarick ($7.99 from $9.99 until 1/4)
Picross S Genesis & MS ($7.99 from $9.99 until 1/4)
Picross S7 ($7.99 from $9.99 until 1/4)
Pink Explorer ($2.49 from $4.99 until 1/4)
Rabbids: Party of Legends ($19.99 from $39.99 until 1/4)
reky ($1.99 from $9.99 until 1/4)
Rogue Star Rescue ($9.89 from $14.99 until 1/4)
Rolling Car ($1.99 from $7.99 until 1/4)
Scott Pilgrim vs The World ($4.94 from $14.99 until 1/4)
Space Raiders in Space ($1.99 from $12.99 until 1/4)
Starlink Battle for Atlas ($11.99 from $59.99 until 1/4)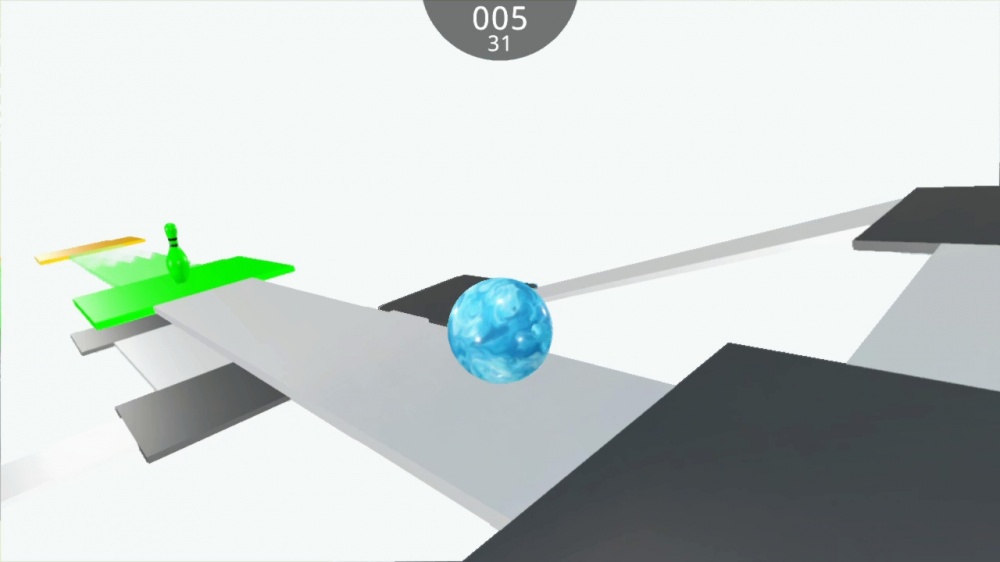 Super Funky Bowling ($2.00 from $2.99 until 1/4)
Tangle Tower ($4.99 from $19.99 until 1/4)
The Solitaire Conspiracy ($2.39 from $11.99 until 1/4)
The Vampires ($1.99 from $4.99 until 1/4)
Thomas Was Alone ($1.99 from $9.99 until 1/4)
Trivial Pursuit Live 2 ($9.99 from $19.99 until 1/4)
Wheel of Fortune ($7.99 from $19.99 until 1/4)
Writhe ($1.99 from $9.99 until 1/4)
That's all for today, friends. We'll be back tomorrow with more new releases, more sales, potentially more news, and maybe a review. Maybe. We'll see. I'd better sign off now before my energy drink wears off. I hope you all have a terrific Tuesday, and as always, thanks for reading!
[ad_2]

Source link