[ad_1]

Hello gentle readers, and welcome to the SwitchArcade Round-Up for December 28th, 2022. I can't remember the last time we had zero new releases on a weekday, but it's been a long while. But worry not, dear readers. I have written a fairly lengthy review of Square Enix's Crisis Core -Final Fantasy VII- Reunion so that you have something to savor. After that, there's nothing to do but head into the new and expiring sales of the day. Yes, there were a few things not on sale. They are on sale now. Let's get to it!
Reviews & Mini-Views
Crisis Core -Final Fantasy VII- Reunion ($49.99)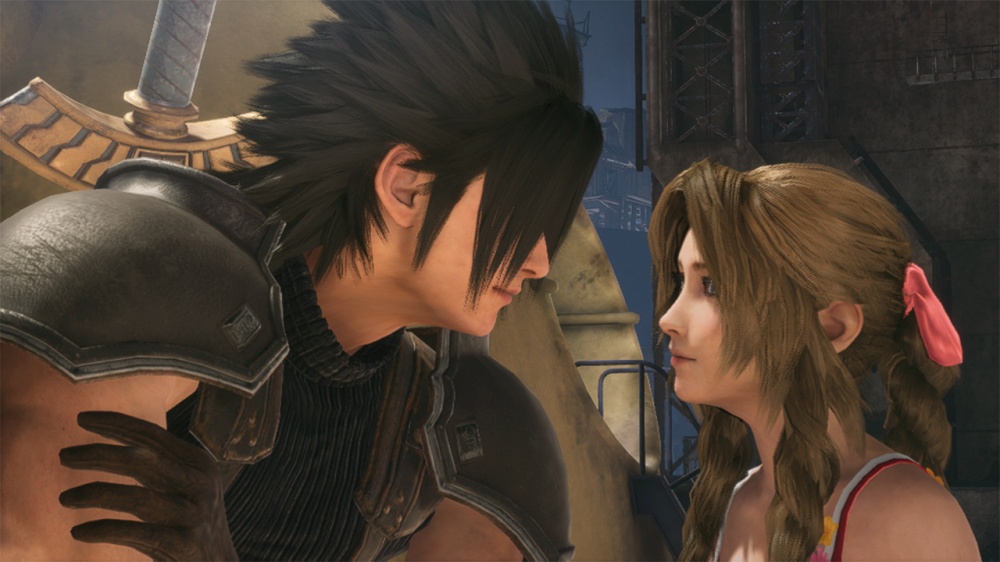 Back in 2007 when Crisis Core Final Fantasy VII hit the PlayStation Portable, I could scarcely believe that ten years had passed since the release of the original Final Fantasy VII. And now as I sit here watching the credits roll on Crisis Core -Final Fantasy VII- Reunion (I will indulge those hyphens exactly once in this review), I find it even harder to grapple with the idea that it has been fifteen years since that time and a whopping quarter of a century since the release of the game it appended to. It's enough to make a fellow downright existential.
But that's appropriate, isn't it? Final Fantasy VII's story deals a lot with such themes, and it's no surprise that a prequel to that story also is neck-deep in it. The hero of this game is Zack, and anyone who has played Final Fantasy VII knows his ultimate fate. Cloud is also here, so you know that nonsense is going to be dealt with at some point. Aerith is here, allowing us to see her brief but beautiful romance with Zack that is barely mentioned in the main game. Sephiroth is here, and he spends most of the game in a fairly lucid state, though we know he won't end the story that way. Other major characters include Zack's superior Angeal and Sephiroth's pal Genesis, and given they're not in Final Fantasy VII we can assume they're also not in for a smooth time in this game's plot.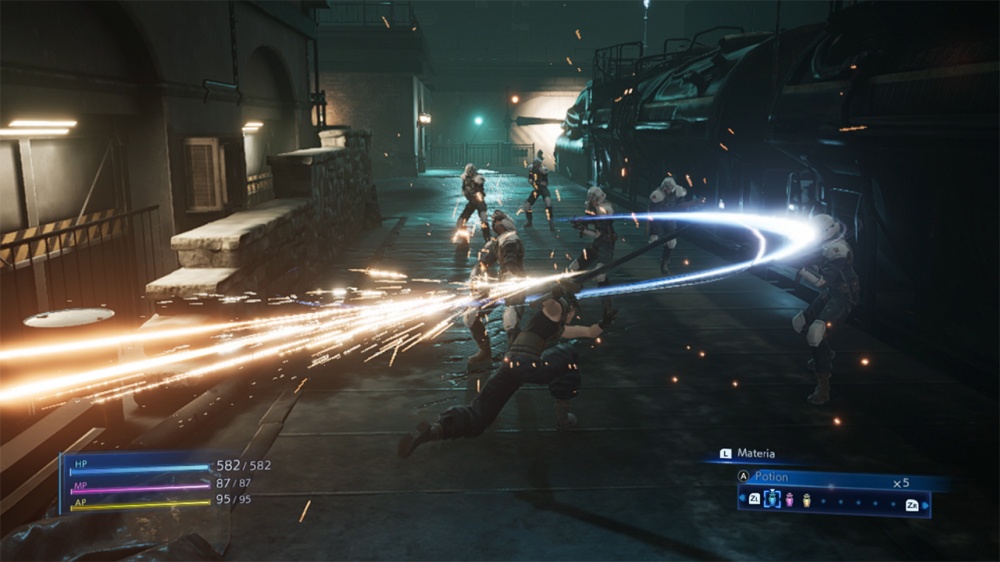 Assuming you've played the original and are here wondering about what's new in this Reunion version, let's quickly go over that. First of all, the thing you can spot with your own peepers: the graphics have been significantly overhauled. The 3D models of both characters and backgrounds have been redone with more of those lovely polygons that we're all rather fond of, and everything is in crispy HD resolution. The UI has been redone, too. Looks sharp. Every line is voiced now, though the original cast has been replaced with Final Fantasy VII Remake actors where applicable. This may or may not have been a good idea. The soundtrack has been arranged, and that is generally more successful.
The combat system has also seen a number of tweaks, some small and some bigger, to make everything flow better and give the player a bit more agency. You can now stock your Limit Breaks to use when you see fit, and the new Ability Gauge system gives you a means of countering the powerful attacks that bosses like to toss out. The camera is a little easier to grapple with, and you can skip the sequences the DMW likes to kick out mid-combat when you hit certain jackpots. On a more micro level, attacks seem to come out faster, movement is a bit snappier, and things are overall more exciting as a result. In a lot of ways, Reunion is a game changer.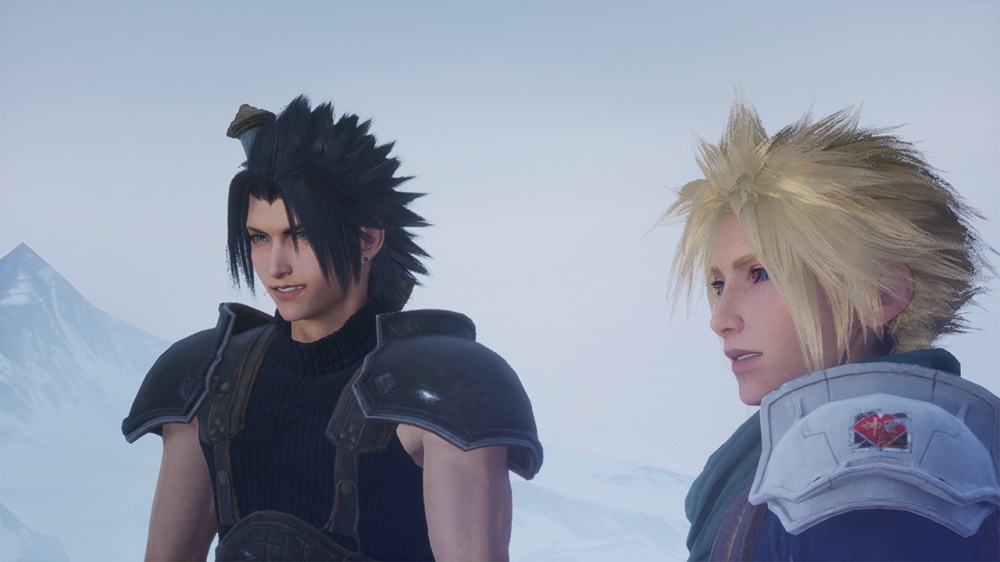 With that said, the heart beating in the chest of Crisis Core Reunion is still very much that of the 2007 PlayStation Portable game, with everything that comes with it. The Nintendo DS may have unexpectedly rocketed into the stratosphere with its broadly appealing software library, but the PlayStation Portable had raised a considerable audience of its own at this point, largely buoyed by the meteoric success of Capcom's Monster Hunter games. And lessons were learned from Monster Hunter, resulting in a very distinct flavor of game I like to call PSP Core. And Crisis Core is PSP Core to its very bones. Oh, you're in new clothes. You've got a new 'do. But I see you, buddy. You can take the boy out of Gongaga, but you can't take the Gongaga out of the boy.
The PlayStation Portable had a lot in common with the Nintendo Switch. It was just powerful enough to try to keep up with the big-pants consoles, but not powerful enough to smoothly pull it off. The more it tried to fight that, the worse the results tended to be. Monster Hunter helped developers find the sweet spot: smaller, more compact experiences with the polygons saved on smaller areas invested in making everything look as nice as possible. It was not only better for the hardware capabilities, it suited portable play well. Got a few minutes? Do a little mission. Got more time? Tackle a bunch.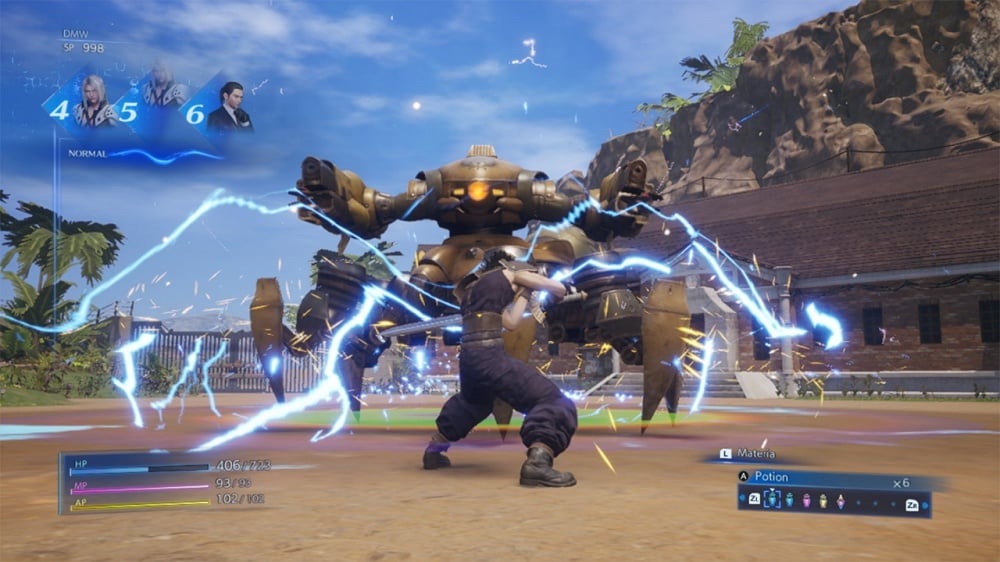 This essentially is how Crisis Core works. Just add in some lengthy cutscenes here and there because, well, Final Fantasy. Don't expect a standard RPG at all. There is some exploration, but it's not a significant part of the game. There are only a few areas that go beyond being largely linear locations that funnel you from one fight to another. The game wants you to be able to wrap things up before you hit your station. So you run around some small areas, you do a handful of fights, and that's that. Lots of optional stuff to take on, too. Just in case you don't have time for the big cutscenes. The battles take place in confined arenas and are largely action-based, but with lots of little timers and things that keep you from going all Dante on your foes.
Wrapped around all these little mini-missions is a story. Sometimes it is very good. Sometimes it is very stupid. There's really two things going on here, and they dovetail with each other now and then before finally smashing up against each other in one of the game's climaxes. You've got Zack's story of finding his feet as a SOLDIER, meeting and cultivating a romance with Aerith, and his ultimate end at the hands of you-know-who. This story pretty much rules. It has that rich sense of dread that comes with every prequel involving characters who you know are going to bite it. And its finale does not disappoint. It combines gameplay mechanics and the narrative in a way that hits you right in your cry-muscles. Utterly magnificent stuff that significantly adds to the lore of Final Fantasy VII.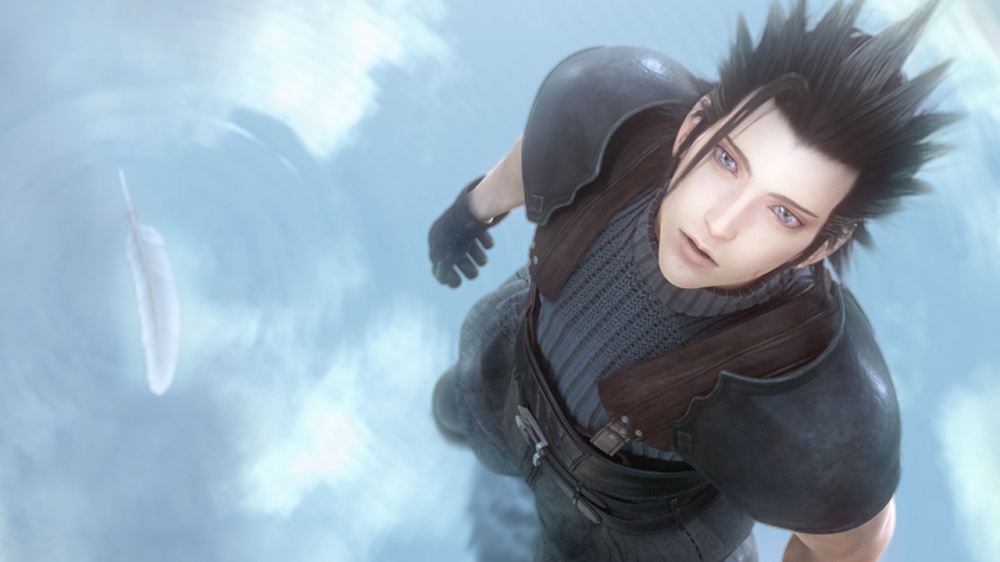 Then there's the plot with Genesis, the character that Tetsuya Nomura shoe-horned into the Compilation of Final Fantasy VII project while he was crushing on Japanese pop star/space vampire Gackt. Genesis sucks. His whole storyline sucks. He's the worst kind of retconned nonsense, and his presence makes this game and Final Fantasy VII as a whole worse. He cheapens Sephiroth's character and arc, and he has a penchant for slipping into insufferably long monologues. A giant cornball whose only redeeming quality is the satisfaction you'll feel when you drop the blade of your sword on his gorgeous feather-haired head. His obnoxious presence isn't enough to ruin the whole affair for me, but I can't say the same for everyone I know who played this game. Oh well! Not much a remake is going to do about that.
Anyway, don't be fooled by the sheen, especially with how shiny this Reunion version is. Crisis Core is a pretty game, but it's a very basic one at its core. This is not a knock on the game, but I've noticed people who come into it expecting something bigger come away disappointed. This is a game that was almost perfectly built for the small chunks of time people tend to sink into portable play, and I think that makes this Switch version a fantastic way to experience it. The big-pants console versions will give you better visuals, but the Switch version holds its own just fine. Maybe dock it for the last bit, but otherwise this is a nice game to digest in bits between the bigger things in life. Come into it remembering this is a PSP-butt PSP game and you'll be fine. You'll want to suffocate Genesis with a pillow, but you'll survive. Expect a full-on RPG experience, and not even that astounding ending will save it for you.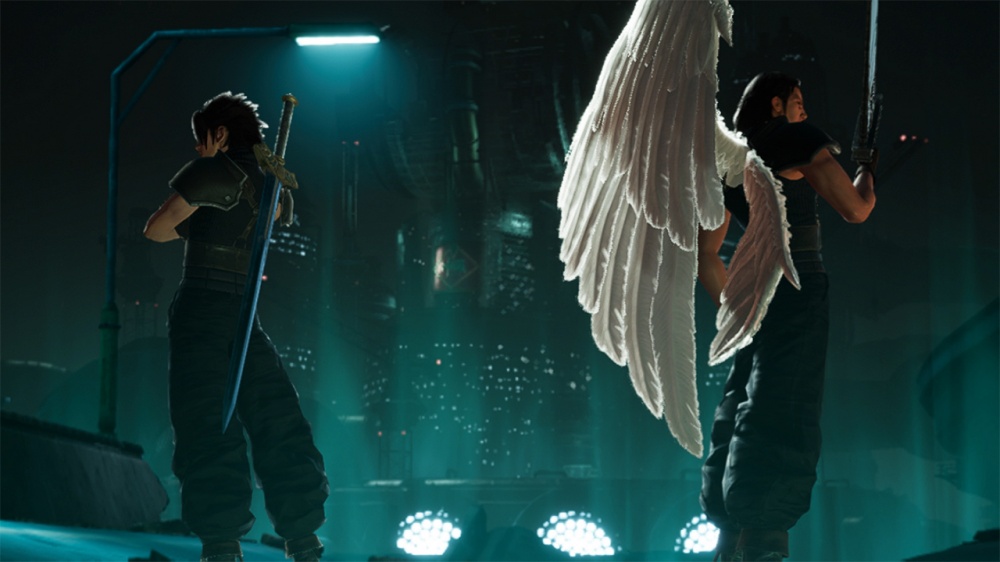 Crisis Core Final Fantasy VII Reunion is a spiffy remake of a game that is very evocative of its time and place. As long as you keep that context in mind, you'll likely have a really good time with it. The story has its ups and downs but the likeable protagonist and fantastic ending make it worth the weaker bits. This Switch port is quite good, and that makes it easier to enjoy the game portably, as was originally intended. A knock-down-the-door must-have this is not, but those who want to dig deeper into the world of Final Fantasy VII will find no better alternative.
SwitchArcade Score: 4/5
Sales
(North American eShop, US Prices)
It's not like WB Games titles going on sale is a new or unusual thing, but here you go. Some of the DLC for LEGO Star Wars is at a new low, at least. Over in the outbox, a few hot sales on things like Green Hell and Panzer Dragoon Remake are coming to a close. Check both lists and ponder your purchases carefully.
Select New Games on Sale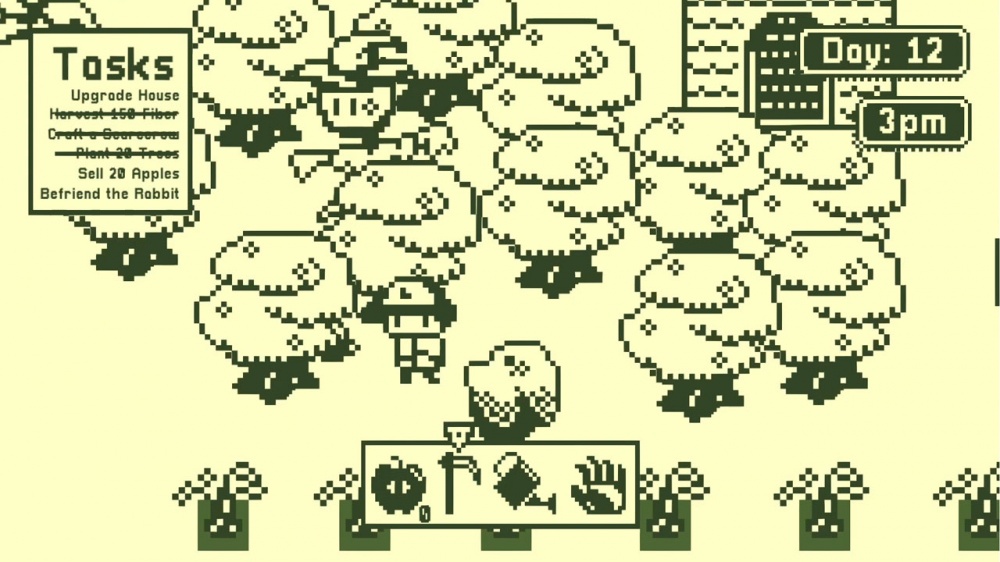 Bit Orchard: Animal Valley ($1.99 from $6.99 until 1/2)
It's Kooky ($1.99 from $9.99 until 1/3)
Fluffy Horde ($1.99 from $9.99 until 1/3)
Chalk Gardens ($1.99 from $5.99 until 1/3)
Monument ($1.99 from $7.00 until 1/3)
Little Bug ($1.99 from $12.99 until 1/3)
Colsword ($1.99 from $4.00 until 1/3)
Raiders of the Lost Island ($6.49 from $12.99 until 1/6)
Stellar Interface Deluxe ($3.19 from $15.98 until 1/9)
Jetboy ($2.09 from $5.99 until 1/10)
Return to Shironagasu Island ($4.19 from $6.99 until 1/10)
Artifact Adventure Gaiden DX ($5.99 from $9.99 until 1/10)
World for Two ($8.39 from $13.99 until 1/10)
Unreal Life ($13.79 from $22.99 until 1/10)
Hyperlight Ultimate ($1.99 from $4.99 until 1/16)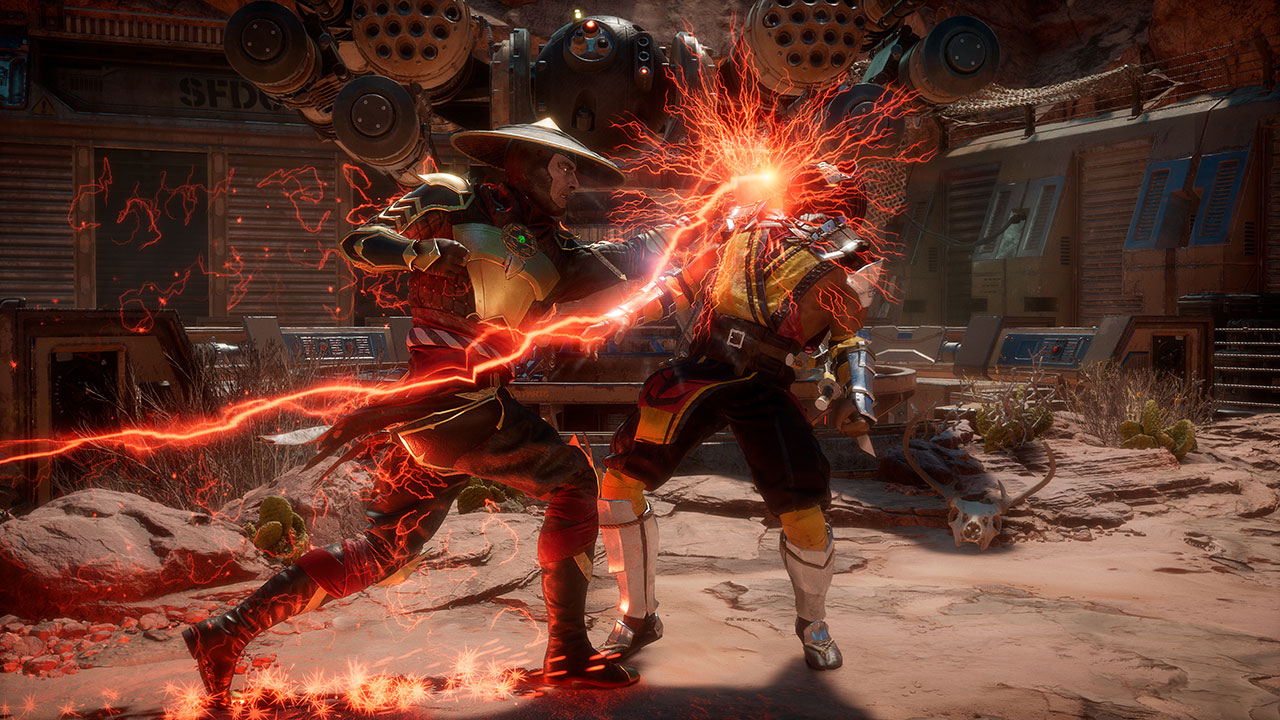 Mortal Kombat 11 ($9.99 from $49.99 until 1/16)
Mortal Kombat 11 Ultimate DLC ($9.99 from $49.99 until 1/16)
Scribblenauts Showdown ($3.99 from $39.99 until 1/16)
Cars 3: Driven to Win ($5.99 from $39.99 until 1/16)
LEGO Ninjago Movie Game ($7.49 form $49.99 until 1/16)
LEGO DC Super-Villains ($5.99 from $59.99 until 1/16)
LEGO Marvel Super Heroes 2 ($2.99 from $29.99 until 1/16)
LEGO Star Wars: TSS Galactic Edition ($39.99 from $79.99 until 1/16)
LEGO The Incredibles ($8.99 from $59.99 until 1/16)
LEGO Worlds ($5.99 from $29.99 until 1/16)
Football Drama ($7.99 from $9.99 until 1/16)
Cube Life: Island Survival ($11.99 from $14.99 until 1/17)
Color Zen Kids ($3.19 from $3.99 until 1/17)
Pixel Action Heroes ($3.99 from $4.99 until 1/17)
Sales Ending Tomorrow, Thursday, December 29th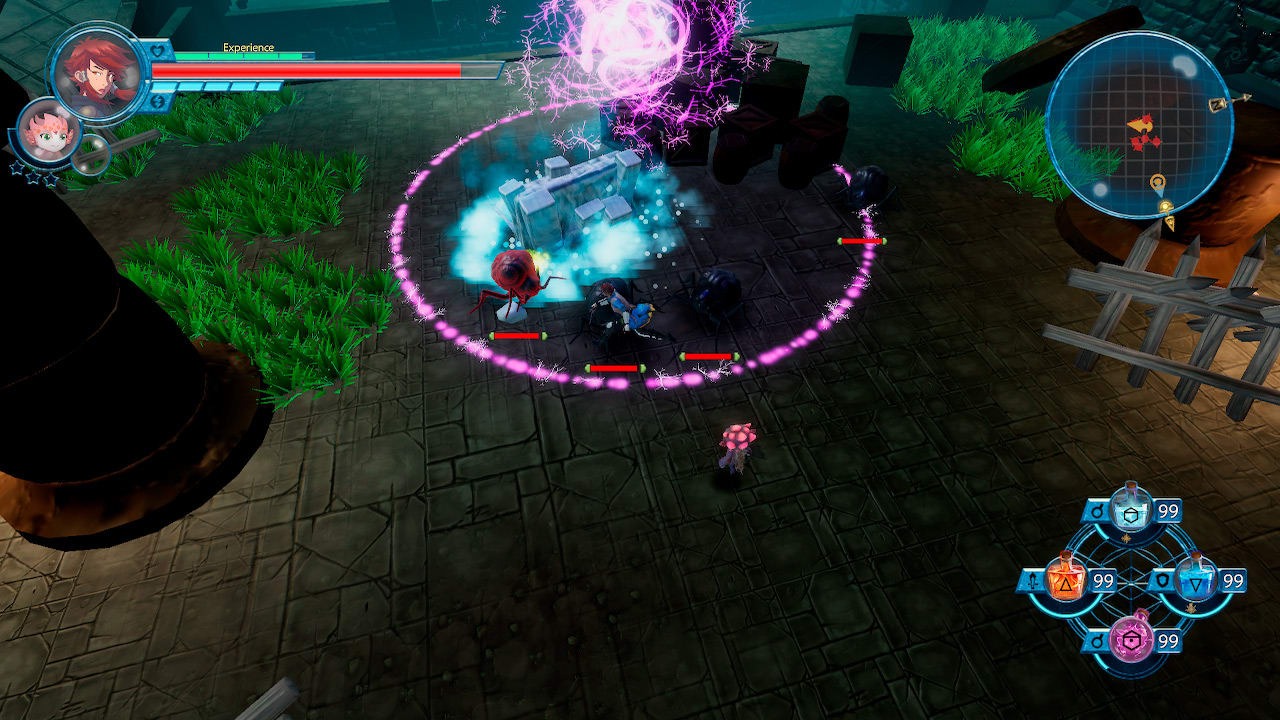 Alchemist Simulator ($6.12 from $12.49 until 12/29)
Ancient Islands ($6.12 from $12.49 until 12/29)
Baldur's Gate: Dark Alliance ($23.99 from $29.99 until 12/29)
Baldur's Gate: Dark Alliance II ($23.99 from $29.99 until 12/29)
Barbearian ($2.99 from $11.99 until 12/29)
Bastion ($2.99 from $14.99 until 12/29)
Chef's Tail ($4.02 from $11.49 until 12/29)
Cooking Simulator ($1.99 from $19.99 until 12/29)
Destropolis ($1.99 from $5.99 until 12/29)
Evil Tonight ($12.74 from $14.99 until 12/29)
Green Hell ($2.49 from $24.99 until 12/29)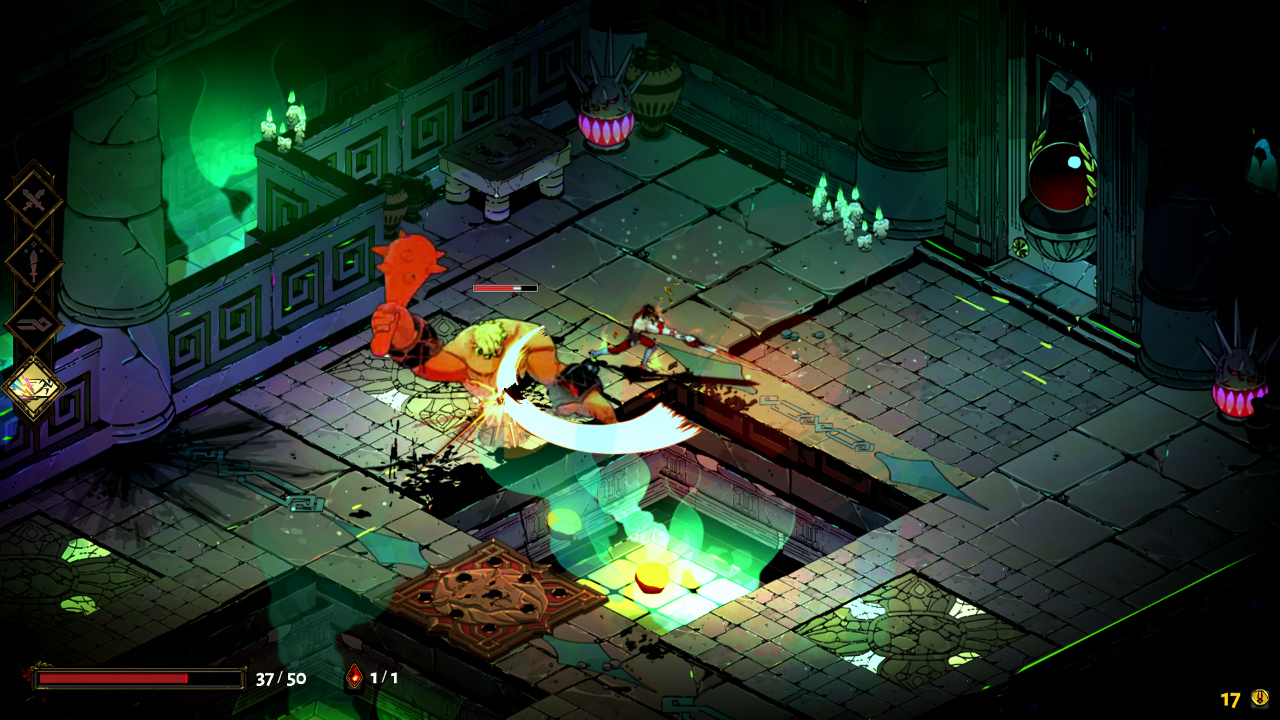 Hades ($12.49 from $24.99 until 12/29)
Invirium ($1.99 from $7.99 until 12/29)
Overcooked All You Can Eat ($19.99 from $39.99 until 12/29)
Panzer Dragoon Remake ($2.49 from $24.99 until 12/29)
Sherlock Holmes & THotB ($9.09 from $12.99 until 12/29)
Super Mombo Quest ($5.99 from $15.90 until 12/29)
The First Tree ($1.99 from $9.99 until 12/29)
The TakeOver ($2.99 from $19.99 until 12/29)
Thief Simulator ($1.99 from $19.99 until 12/29)
WarriOrb ($2.00 from $12.99 until 12/29)
That's all for today, friends. We'll be back tomorrow with a handful of new releases, though significantly fewer than we usually see on a Thursday. We'll also have some sales to look at, and that may well be it. I hope you all have a wonderful Wednesday, and as always, thanks for reading!
[ad_2]

Source link