[ad_1]

The Boys season 4 celebrates wrapping filming with a video full of bloody hugging. The series, which premiered on Prime Video in 2019, is based on the Garth Ennis and Darick Robertson comic book series of the same name which follows a group of vigilantes hellbent on taking down a corrupt group of famous superheroes. The ensemble cast of the series includes Karl Urban, Jack Quaid, Antony Starr, Erin Moriarty, Jessie T. Usher, Chace Crawford, Laz Alonso, and Karen Fukuhara.
On the official The Boys Twitter account, they shared a video of the cast and crew celebrating the production wrap on The Boys season 4.
In the video, The Boys creator Eric Kripke addresses the cast and crew, thanking them for their "talent, good energy, love, and leadership." Then they exchange exhausted hugs while many of them are covered head to toe in stage blood.
What Will The Boys Season 4 Look Like?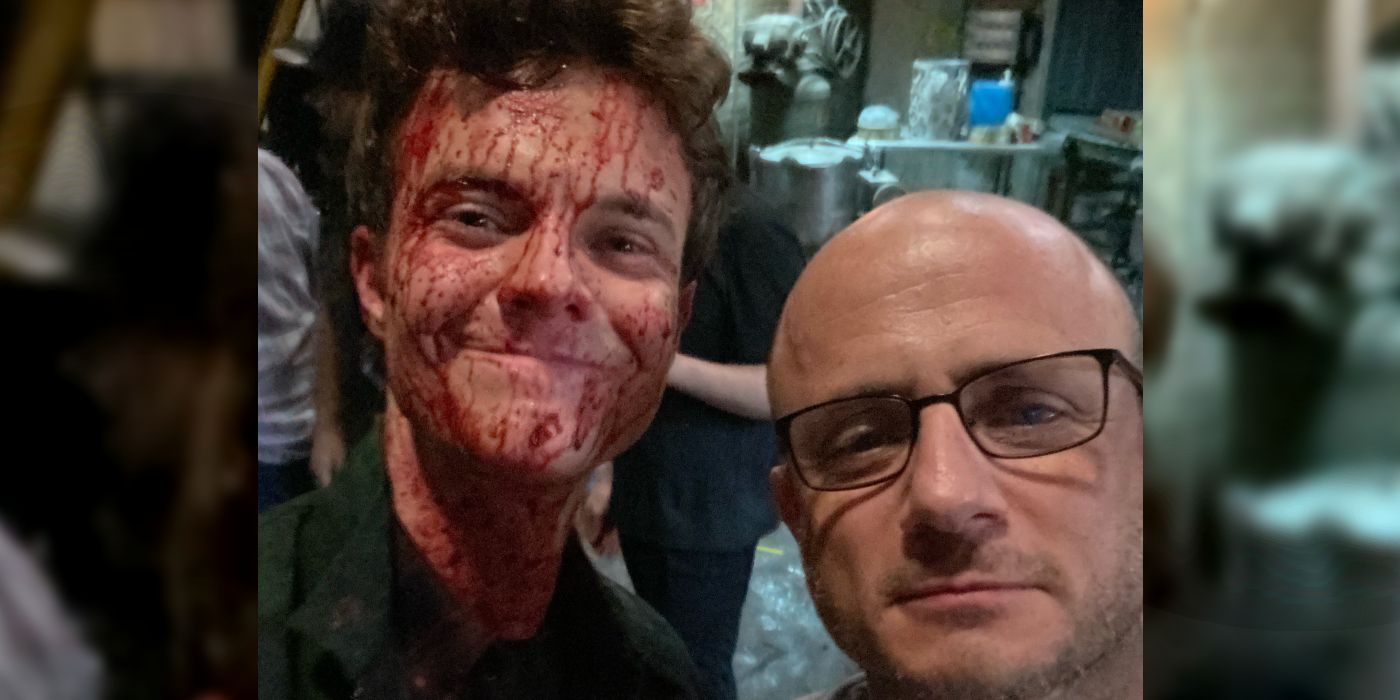 So far this week, the social media team for The Boys has been milking the season 4 production wrap, sharing many different images and videos from the set. This makes sense because it is likely to be the last update for quite some time. Typically, new seasons of the series don't air until at least 10 months after they wrap, so it will likely be some time before there's even a trailer or production still.
However, these various glimpses have offered some insight into what fans might expect in the coming season. First and foremost is the role that Jeffrey Dean Morgan might be playing now that he's joining the The Boys cast. Urban recently shared a glimpse at the actor clad in a suit and tie, hinting that he may be antagonistic toward The Boys or perhaps playing their leader's sometimes ally Supe Tek Knight.
One of the biggest clues to the content of The Boys is the fact that everyone was covered in blood during their final scene. Considering the fact that they shot the entire season before airing it, this scene could take place in any of the episodes but is more likely to occur toward the end. This could indicate a literally explosive finale where one or more characters are entirely destroyed.
Source: The Boys/Twitter


[ad_2]

Source link