[ad_1]

Melissa Gorga shared that she is prepared to back herself up at the The Real Housewives of New Jersey season 13 reunion. After a crazy season full of drama, the upcoming reunion is getting a lot of people excited, and some of the women nervous. Since sisters-in-law Melissa and Teresa Giudice have not been able to see eye to eye for quite some time, it is always interesting to see how things will play out after a season full of tension.
In an April 2023 episode of Watch What Happens Live, Melissa opened up about the fact that she is coming to the season 13 reunion well-prepared. "I feel like there's a lot of accusations that aren't true. There's a lot of twists and turns, and they haven't done that in a while… I need to prove a lot, which I'm so upset about," the reality TV star shared about this most recent season. Some seasons are tamer than others when it comes to The Real Housewives franchise, but the women always get their chance to clear their names at the reunion that takes place at the end.
Melissa & Teresa Feud Expected To Be At Center Of RHONJ Reunion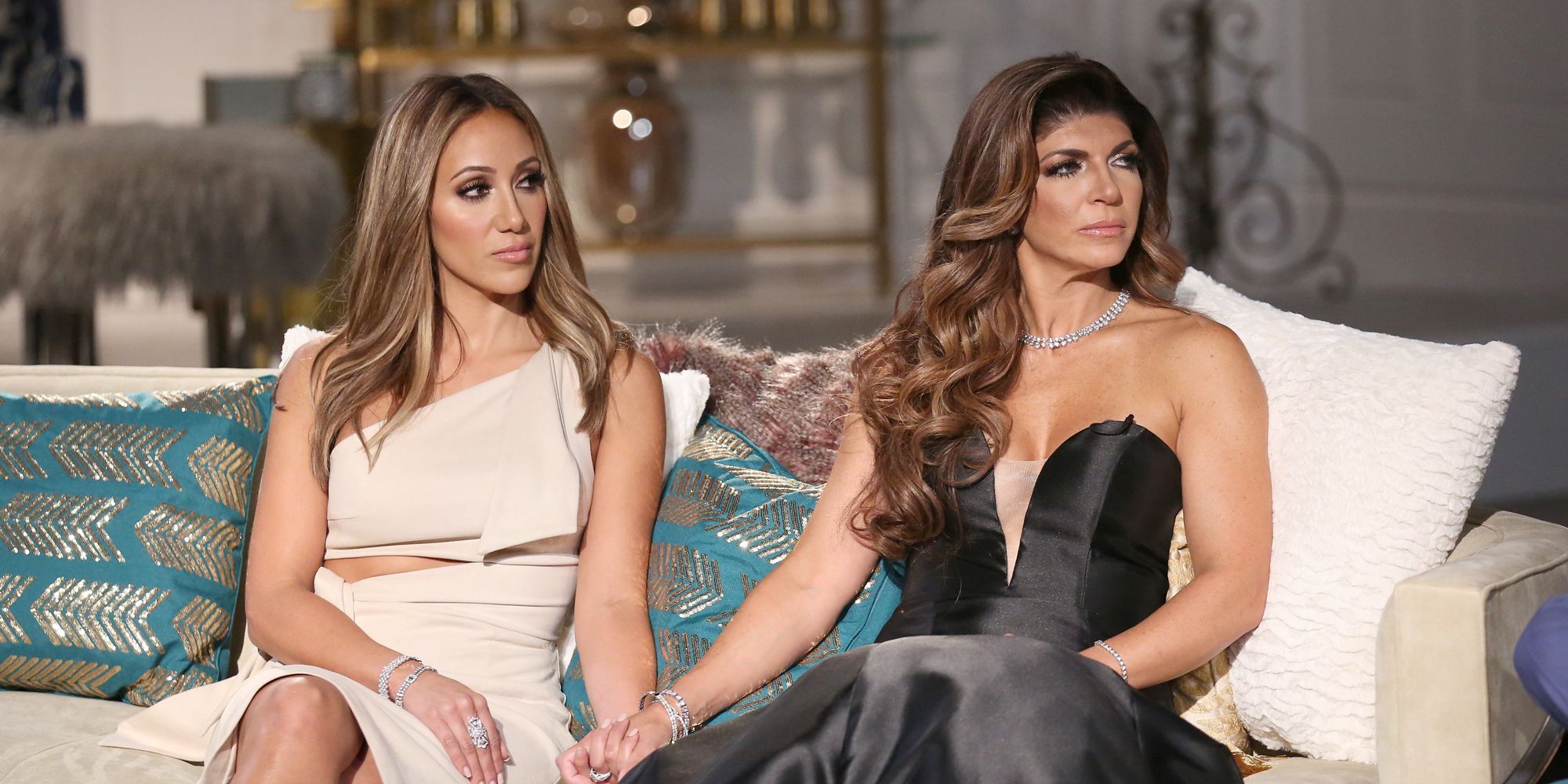 Melissa shared that her feud with Teresa has been going strong since Teresa "got content and happy and found her life." Melissa said that after helping Teresa through so many tough times that they were going to be in it "all together," but that has not been the case. With the recent drama that has happened between the two women, Melissa feels the need to come prepared for the reunion. She said, "I want to have, like, my receipts this time because I haven't felt like I'd need to have receipts in a very long time." Hopefully, Melissa is able to clear her name the way she wants.
Obviously, reality TV shows are known to twist situations and make things more dramatic, but even though the reunion can be a time for more cattiness, it can also be a time for the women to pull out their receipts. Since the beginning of season 13, Melissa and Teresa have been going at each other. After the premiere of the first episode, Melissa called out Teresa and claimed she leaked private text messages from after the season 12 reunion between the two. The pair have been fighting about a lot of things, but when Melissa and her husband skipped Teresa's wedding things really started to blow up.
With lots of small things leading up to Melissa and her husband Joe Gorga not attending the wedding of Teresa and her now-husband Luis Ruelas, it was only a matter of time before something like that happened on a large scale. After Teresa and her brother Joe's failed business venture involving at-home pizza ovens, this seemed to drive the family even further apart. Leading to the unattended wedding and hostility between the two women. Hopefully, the women will both be given the opportunity to explain their side of things at The Real Housewives of New Jersey season 13 reunion.
Source: Watch What Happens Live/YouTube, Melissa Gorga/Instagram


[ad_2]

Source link